This month Anna makes for the mountains and a Michelin-starred detox – they do exist – at one of the finest hotels in Switzerland…
Spring is in the air so your mind could be turning to how you're going to get in to shape for the beach in the next couple of months. Or there again maybe you're pining for the ski trip that never happened this year. All is not lost. You could still try for both both if you're looking at a final snowy getaway at Easter with a detox attached. Ah, detox. Does your heart sink at the very word? All that deprivation, misery and starvation? How about trying the deluxe version? It includes dinner at a Michelin starred restaurant every night. Really.
Gstaad in Switzerland is, of course, a place famed as the ski resort for the royals and the super-rich so you would expect everything to be perfect. It is. Even getting there is good. If you fly into Geneva airport and take the train, much of the journey features massive windows to enjoy the spectacular view and a ride that hovers somewhere between a tram and a slow rollercoaster. There are romantic castles perched on lonely crags, sharp rises, giddy drops, Christmas card villages with traditional wooden chalets and the vast expanse of Lake Geneva. Even Christian (not a big scenery guy) was snapping away on his phone. This has to be in the running for one of the most beautiful train rides in the world.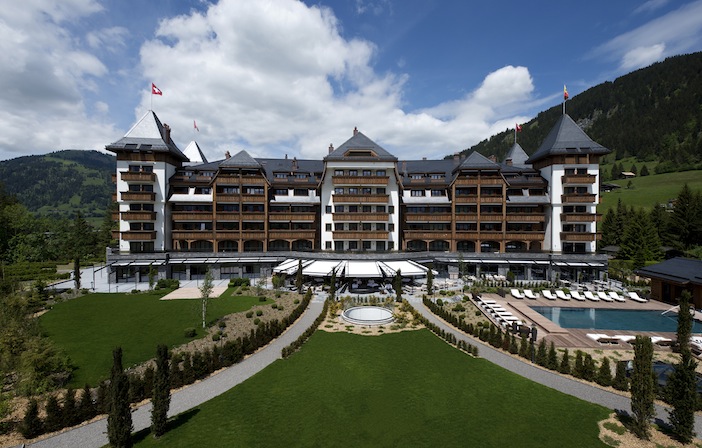 Christian was going to be snowboarding while I spent three days in the spa. At the Alpina Hotel they cater for your every need on both counts. So while the concierge sorted out Christian's lift pass, I went to get my final programme in the Six Senses Spa. Now, this is the most painless detox you will ever experience. But that doesn't mean you don't work at it. Every day features two exercise sessions and two treatments. You have two (delicious) juices in the morning, a simple salad at lunch and in the evening you eat either in the hotel's Michelin starred Sommet or Megu its modern Japanese restaurant. The only one you're not allowed – for obvious reasons – is Stubli with its Swiss specialities like fondue. Now admittedly, I didn't have an entirely free rein but there are enough delights even on the restricted menu to keep me feeling that I'm living in the lap of luxury.
Because, make no mistake, the Alpina is super-luxe all the way. It's been open just over a year and there is a feeling in the air of polished Swiss discretion and faultless service. The rooms are spacious with at least one balcony with breathtaking views of the mountains. The rooms feature open fires, antique wood and exposed stone. The curtains open and close with the touch of a button, there is a choice of mood lighting. When you step out of bed, floor level lighting automatically comes on at the first footfall. I'm not at all surprised to hear Elton John and Madonna have both stayed here (did one give the other a personal recommendation maybe?).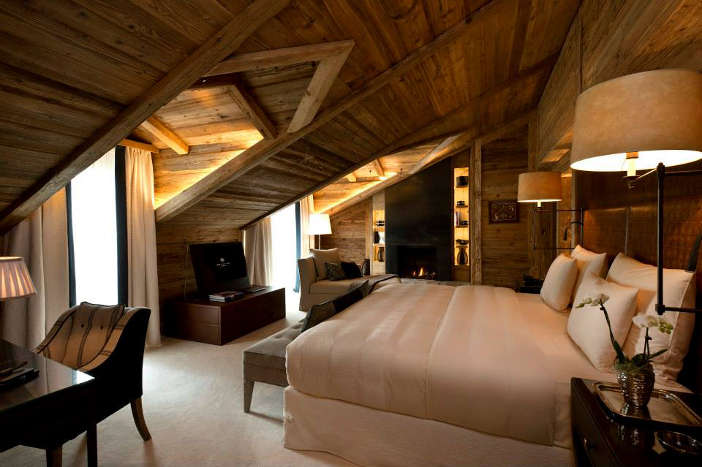 This is a detox, though, so the first morning as Christian tucked into a breakfast worthy of a day of snowboarding, I had a Glowing Green Smoothie sent up by the spa to the restaurant and some peppermint tea on the side. This is a breakfast designed to stimulate the process of self-purification. Feeling worthy, I head off to the spa for my Body Composition Analysis.
Now, this could be a little daunting depending on what you find out. Ezequiel, the fitness instructor in the spa, grilled me in the most charming way possible on my diet, exercise, sleep and stress levels. "Please be completely honest," he asked. I tried. He then introduced me to what looked like a complicated weighing machine that actually reveals just about everything – BMI, body fat, muscle, bone, metabolic rate – by passing an electrical charge through the body (you feel absolutely nothing). There was, Ezequiel said, good news and bad news. To me, though, it sounded pretty good, particularly the biological age bit. When everything is taken into account, he tells me, I'm 14 years younger than my chronological age. I am euphoric.
The programme is partly Swiss high-tech, like the body analysis, and partly traditional and naturopathic. In the high-tech department, I have a detox bandage wrap (salt scrub and a gel that releases fluids and balances hormones); VelaShape, a contouring machine that uses vacuum, infrared light and radiofrequency roller massage; and colonic rejuvenation during which I am told I have very good peristalsis. Never have I felt so proud of my colon.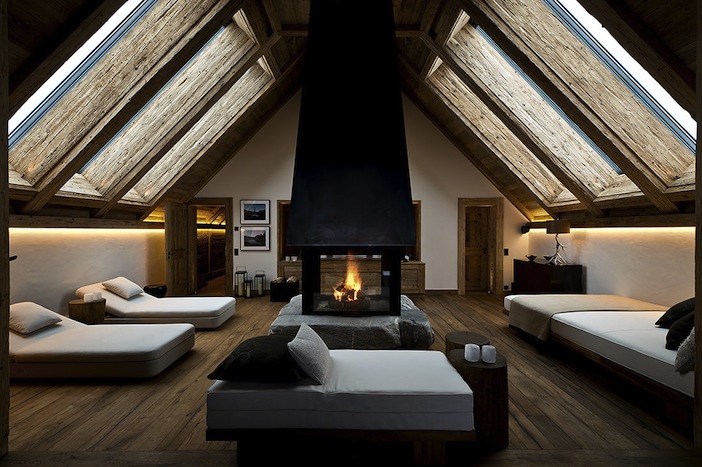 There are medi-cosmetics too. QMS medical skincare range is a German brand formulated by cosmetic surgeon Erich Schulte and covers all kinds of face and body care.
The more naturopathic end of the scale included a daily circuit of steam, sauna and hot and cold plunge pools; a salt room where you just lie on a lounger and breathe to improve skin and lung ailments; alpine nature training – a slightly hilly walk with Ezequiel where I discovered a chalet that I admired had sold last year for £68million (expensive place Gstaad); floatation in an octagonal pool for total relaxation – the mind gets a detox here too; and the hammam where I was scrubbed on a vast heated marble table, steamed to boiling point, and oiled with unguents held in translucent shells until I was limp.
There were classes too during the day – aqua gym, yoga, tai chi, fitball and something called "suspension training" that I never got to try – what could it be? Something to do with a trapeze? And there was a heavenly massage, of course. I had little snacks delivered to my room to keep me going (dried fruit and vegetable sticks) and when there was a break, I sat by the heated pool from which steam rose and billowed through the snowy garden. By March it was actually quite warm.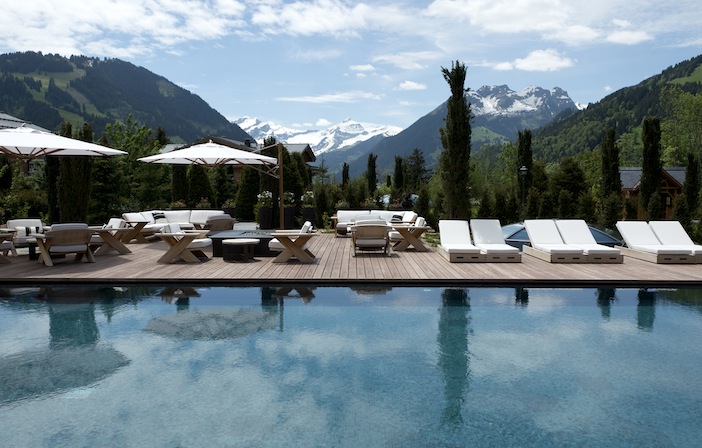 In the evenings, Christian and I met up, maybe watched a film (there's a private cinema kitted out with comfy sofas), and had dinner together. And even the restricted menu was pretty sensational – Bio salmon steak, Sweet water rock lobster tail, sushi and sashimi.
So, as I said earlier, this is as luxe a detox as you're going to get. The key question is: can it possibly work? Unbelievably, the answer is yes. I was there for just three days and when I went for my final body analysis, I'd lost over a kilo, my BMI had dropped by .6 and I'd lost another year from my biological age. What more could I possibly ask?