The Plaza Athénée, the Parisian palace par excellence; where legends such as Jackie Kennedy and Grace Kelly once laid their pretty heads, where feted chef Alain Ducasse creates haute gastronomic magic, and where Sex and the City's Carrie Bradshaw dazzled in frothy Versace couture. Pair it with one of the world's most prestigious fashion and beauty houses and a girl's dreams come true. Or at least mine did, during an afternoon spent at the Dior Institut, ensconced within the walls of this most luxurious of luxury hotels.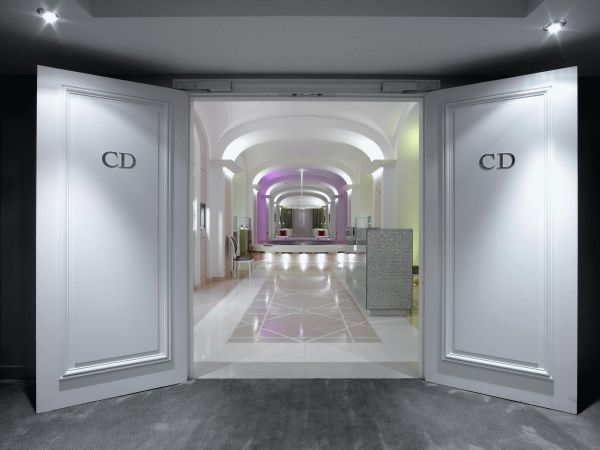 Located below ground level, the Dior Institut is a 480m² pampering playground featuring six treatment rooms, a sauna and steam bath, all decorated in an elegant palette of shell pink, white and dove grey. Vaulted ceilings and clever lighting mean I quickly forget I'm underground and immediately I'm welcomed by the impeccably presented staff (it is Dior after all). But by then I am mesmerised by the spa's stunning centrepiece: a tranquil pool combining fibre optic lighting and a marble glass mosaic of the hotel's insignia, finished off with a teardrop-shaped suspension of handblown glass.
Forgetting any stress and fatigue, I settle in for my Total Radiance ritual in one of the spacious treatment rooms. The bedding is the softest imaginable, the mattress is heated and hot cushions are placed under my lower back and knees; would you expect any less from the crème de la crème of spas? As my body succumbs to the warmth I begin to drift away. Therapist Noëlla works on removing my make-up before applying an alcohol-based toner. While the latter is slightly overwhelming, the unpleasant odour quickly disappears. Afterwards an exfoliating scrub rich in sapphire particles combines with the spa's exclusive micro-abrasion techniques to (hopefully) work some magic.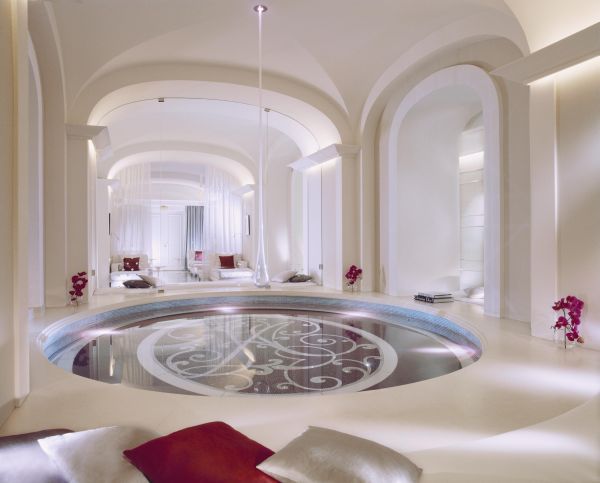 With the remnants of the scrub lightly dusted away, I doze off again as I receive a scalp, shoulder and facial massage, appreciating the variation between delicate strokes and deep circular movements. Said to reshape and smoothen the skin, the Beauty Awakening Rehydrating mask is applied cold and left on for several minutes. Finally, generous quantities of Gentle Toning Lotion and Hydra Life Pro Youth Sorbet Cream are massaged into my face and neck, bringing the treatment to a close. Noëlla concludes by placing a hot towel on my back and I'm given a moment to myself before I must ease myself out of my cocoon.
I examine my face in the mirror. It definitely appears to be cleaner and clearer, but I am left desperately searching for a magic glow. Nevertheless I feel good – relaxed and refreshed – so I've no regrets. In the spa's relaxation area I recline on a chaise longue with a Palais des Thés brew while watching the latest Dior runway shows play out on a giant plasma screen. So reluctant am I to leave the sanctuary of the Dior Institut, to reunite with the stresses of the real world, that I linger a little longer, savouring the moment of indulgence I've been privy to. But I can't stay forever so feeling the spirit of Carrie Bradshaw et al. I decide to go and see what Monsieur Ducasse has planned for dinner…