I could just have easily have called this "Forest Spa" – because you're surrounded with woodland here. In fact, it's quite difficult to pick its overriding characteristic or to categorise Pedras Salgadas at all, because this is not quite like any spa I've been to before. There is no central building. You can take a golf buggy if you don't feel like walking because this is a big place – 20 hectacres, mostly wood and parkland. Yet there are very few people staying here. There are, in fact, just 12 "eco-houses" (more on these later) and two tree-houses (really). And while more people come for the day at the weekends, this is a place you can get seriously lost in the woods.
So, family matters first. Because you can self cater this is an unusual spa being ideal for families. The eco-houses have a complete kitchen and sleep either four or six – with the added magic of sleeping in the woods. There is a small restaurant (the Casa da Cha, or tea-house, open for breakfast and lunch) and you can order in a take-away or go out to one of the restaurants in the village if you don't want to cook. For families, there are plenty of activities – three pools, miniature golf, a playground, a lake with pedalloes, and eight kms of paths to walk or cycle and discover the creatures here – especially red squirrels and all kinds of birds, butterflies and wild flowers. There's a crèche and baby-sitting service too. And if the kids aren't tired after all that, the Spa offers a kids' massage to calm them down!
Ah, yes, the Spa – why I'm here after all. Pedras Salgadas means "salty rocks" and refers to the springs discovered originally by the Romans. They became popular again in the 19th century when the Portuguese royal family decided to start taking the waters. There are several springs – D Fernando, D Maria PIa, Penedo, Grande Alcalina, Preciosa, and Pedras Salgadas itself. Most are housed in pavilions built in something of a grand Art Nouveau style (a bit like pink fondant pagodas) though some are still in their original caves. And the springs are the whole reason for this place.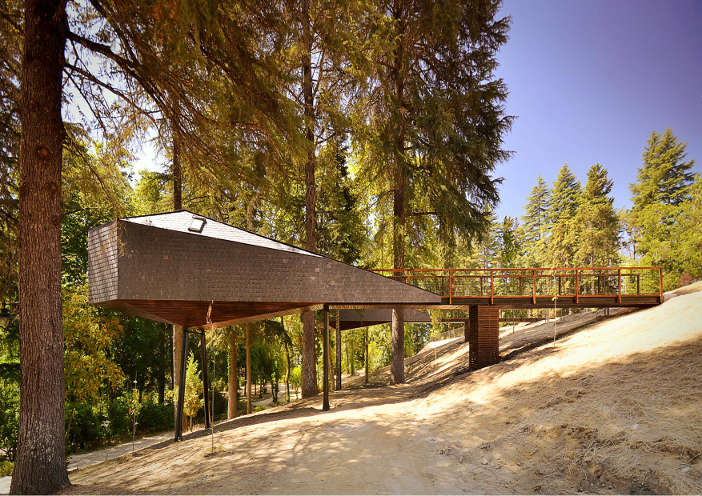 The water takes ten years to filter through layers of granite picking up a host of minerals along the way. There are no pollutants and, most amazing of all, it comes out at 15C and it's naturally slightly fizzy. If you want to buy a bottle of fizzy water in Portugal, you just ask for a "Pedras". The minerals include calcium, magnesium, sodium (it is quite salty), sulphates, potassium, chlorides and silica. And they were found to give the water – whether by drinking it or bathing in it – health-giving, even curative powers. These include digestive, musculoskeletal and respiratory disorders. It also does wonders for any skin problems.
But you don't need to have something wrong with you for the waters to be beneficial. And Pedro Salgadas has various programmes and treatments that are aimed at well-being or detoxing. These take place in the Balneario, built in the late 19th century – again on a grand scale with lofty ceilings and vast windows that pour light through the building. The spa is divided into two halves: wet and dry. But, while you can have a very nice massage here, really, it's all about getting wet.
Beyond the grand entrance, there is a slightly more sanatorium-like atmosphere, white walls, no pictures and a rather utilitarian feel. But then it's not a touchy-feely, scented candles, fluffy towels kind of place. It's a serious health centre. And anyway, what can you do with so much water sloshing about?
I go down to the wet treatment rooms and first up is the Vichy shower. This is actually four showerheads over a bed and they deluge me with warm mineral water while my therapist, Diana, gives me a kind of underwater massage with sweet almond oil. I'm not sure whether it's the minerals infusing the air or the combination of massage and heat but I collapse on a lounger in the relaxation room feeling pleasantly light headed and sip chamomile tea while she prepares the next stage.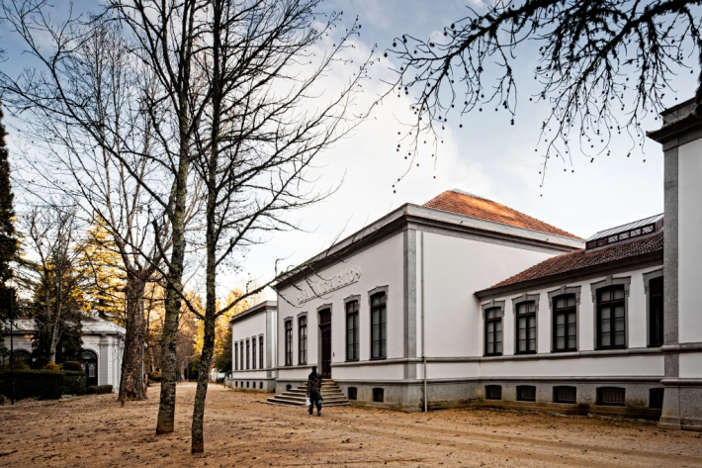 This is a ferocious hydrotherapy bath that seethes like an angry cauldron with warm mineral water that seems to get hotter as time passes. Or maybe that's just the minerals again. I keep adjusting my position in the bath so that the jets get to the knots – there are just so many to choose from. By this time I've given up trying to keep my hair dry – I had a shower cap for the first session but the water still got in. When we're finished I realize my hair is matted with mineral salts –and when I get up from the lounger I see I've left a white stain. This is the water with the highest mineral content in Europe, I learn later. It will take two shampoos and half a bottle of conditioner to sort out the salts in my hair but it's clearly worth it. A mild stress-related skin outbreak I've been battling for a couple of weeks has entirely disappeared by the end of the treatments.
I spend the rest of the morning going between sauna and hammam (lined with granite that radiates heat far more than the traditional marble) with cold showers in between. Add to this the gallons of water I've been drinking and I can't have a toxin left.
After that, I relax on the deck of my eco-house. It really is incredibly peaceful here. This area of northern Portugal is known locally as "Tras Os Montes" which means "behind the hills" and is very quiet, pretty well stress and traffic free. The woods are filled with birdsong and the sound of the wind in the trees – and that's about it. The houses, made of slate and wood blend seamlessly into the forest. And if you're not coming as a family, but fancy a romantic weekend instead, you can have a treehouse. There are two of these at canopy height. They're quite small but who cares if you're living in the trees? There's a big window at tree height to watch life in the woods and another in the ceiling just for star gazing.
View Spa Info, Rates & Availability
EasyJet flies from Gatwick to Porto daily with prices starting from £31.74 per person (one-way, including taxes and based on two people on the same booking).