As if Cyprus didn't have enough problems at the moment, it's just been suffering from a Coptic storm. In fact, that's not such an uncommon event in these parts – it happens when the Sahara heats up and the ensuing wind lifts up fine dust and sand and carries it in a gale to the island, scattering every surface for a short time with red or yellow powder. It is a reminder, if one were needed, that Cyprus is a Middle Eastern island more than a European one. Its closest neighbours are Turkey, Syria and Lebanon. So by mid-April it's hot, the wheat fields are golden and the hay has already been cut and is drying in huge round bales. The swallows are here too, swooping and diving around the coast.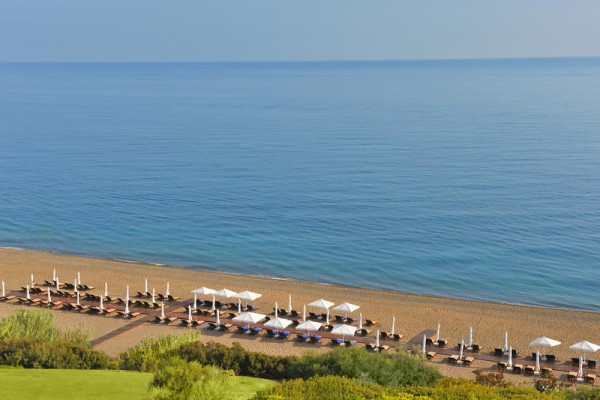 They're swooping, in vast numbers, around Anassa, without doubt Cyprus's finest hotel. On the west coast of the island it overlooks Chrysochou Bay and has the mountains of the Akamas Peninsula as its backdrop, a nature reserve where turtles come to lay their eggs on the beach. It was somewhere in Akamas that Adonis spotted Aphrodite in her bath, so it's not surprising that Anassa has adopted a classical ambience but it's a tranquil, cool classicism featuring wide vaulted pale stone corridors like cloisters in a monastery dedicated to beauty. There is a sense of space and calm and everywhere water plays in fountains, creating the background mood music. The colours are muted – the local stone that varies from cream to warm honey against a matt white (so as not to dazzle the guests' eyes, I'm told – they think of everything here). There are huge amphorae, icons, carved wooden chests and occasional flashes of blue.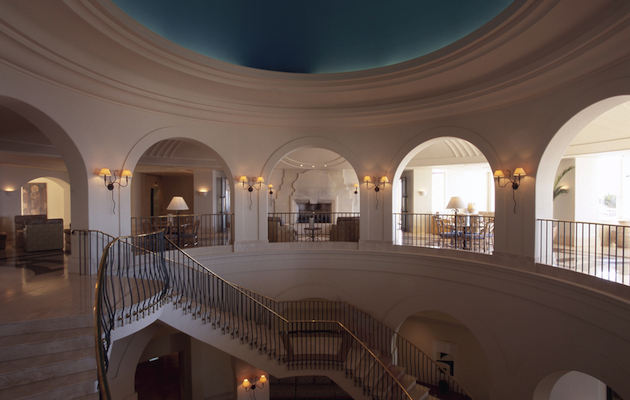 The biggest flash of blue is, of course, outside in the crystal clear sea. You can hire all manner of boats for the day and discover the coves, cliffs and islands in the nature reserve with its ruggedly beautiful coastline. Or you can go water skiing, scuba diving or parasailing. There is a superb kids' club with English nannies, split by age range down to babies as young as four months – they even have a twilit bedroom with cots. You can ride a bike through olive groves and orange orchards or take a trip to a Byzantine monastery or a jeep safari in the Akamas. Or you can be sybaritic and lounge round a perfect infinity pool or have a treatment in the spa where, as well as the usual massages and facials, they have treatments that come under the heading of "medicosmetics" – a little extra something so you go home looking like a queen. Which is only appropriate given that's what Anassa means in ancient Greek, and exactly how I felt during my stay. Certainly, the hotel makes a point of getting to know its guests and builds a personal profile of everything you like from your taste in food to your preferred pillow and all the staff are disarmingly friendly and know your name by the second day. It's certainly working. Anassa has a 35% return rate and some people come for a month or two at a time and have return visits that make it into double figures.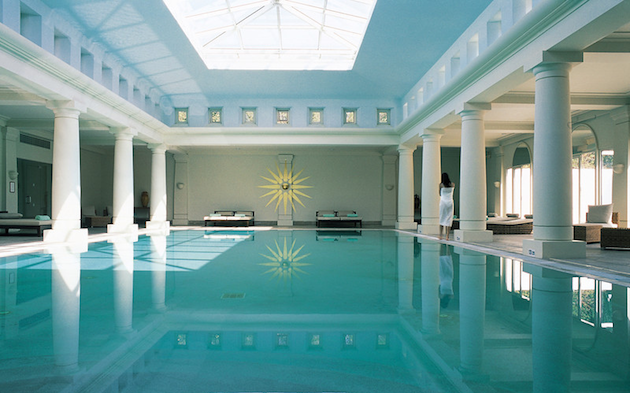 This is unlikely to be reflected in the tourism business around the rest of the island where the debt has been found to be far greater than was originally admitted culimating in the much-reported and truly awful measure – some say illegal – of removing money from private bank accounts. The likelihood is massive unemployment and, while at the moment the people seem to be taking this uncannily calmly, eventually civil unrest could be a real possibility. But that's a fear felt outside the country and seems fuelled only by experiences of their Athenian neighbours. Thanos Michaelides, owner of Anassa, sees tourism as the likely saviour of Cyprus's current situation. Cypriots know that this is the lifeblood of the economy and are not likely to cut off their noses to spite their faces so such unrest would be the last thing they're likely to do. "It's not in the Cypriot nature…" he says, "…crises in our country make us come together; not to riot, but to pick ourselves up."
Indeed, at Anassa there is a sanguine approach to the crisis, a sense that everyone has rallied together. It is fortunate, certainly, that the hotel is geographically far from the centre of the economic and political storm, but they have created an atmosphere that is both tranquil and quietly luxurious. It's telling, too, that any cancellations they have had you could count on one hand.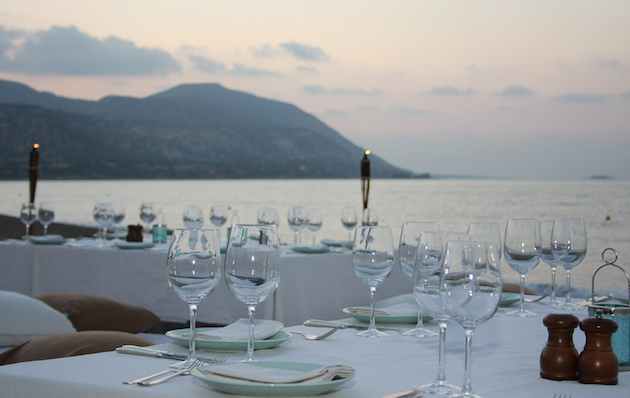 And you can see why. There are four restaurants including Pelagos, an outdoor fish taverna with the catch straight from the fisherman that morning, and Basiliko for fine dining. And this is quite an eye opener if you thought Cypriot food was all kebabs and taramasalata. The new executive chef, David Goodridge, worked for eight years with Raymond Blanc Le Manoir aux Quat' Saisons and went on to Paris, Tokyo and Hong Kong. So his specialities include marinated squid with seaweed salad, steamed lobster dumplings, Thai green lemongrass and coconut broth with clams and scallops and beef tataki with ginger. And, oh yes, when they brought a tray of petit fours, the chocolate was decorated with edible gold leaf.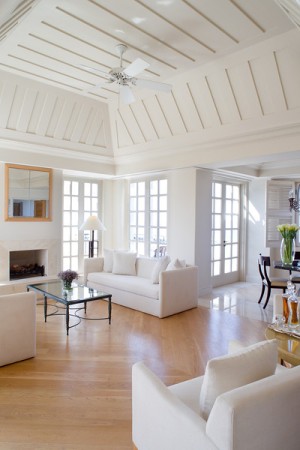 The rooms, too, have little touches of luxury from the plate of meze to nibble while you're settling in to the vase of night scented stock on the table, from crisp linen sheets to roomy marble bathrooms – and  almost all have an irresistible view of that deep blue sea. There is a huge choice of rooms and combinations of them so you can, for instance, have interconnecting villas with eight bedrooms that includes three private pools (maybe for your wedding guests – they have their own Byzantine church here for your big day). Or you can have a massive suite in the main building with a jacuzzi on your balcony. Or how about a secluded villa separate from the rest where one of the chefs will come and cook your meals – popular with celebs. Here, they'll design the world around you. "At Anassa," I was told more than once, "anything is possible."