Unlike some Caribbean holiday destinations that don't always live up to the paradisal connotations fed to us through the Malibu rum TV ads of old, Barbados, in real life, really is that beautiful, that hot and that laid back; with sea and sand as vibrant as the ultramarine and gold flag that's been flying with pride in place of the Union Jack since its independence in 1966.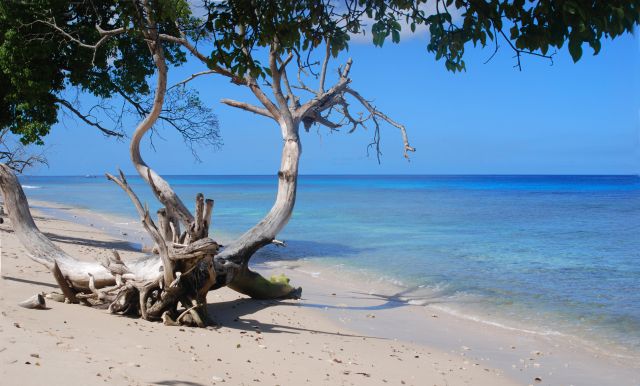 Today's tourists make for tricky customers and you don't achieve the honour of being the 'most visited island in the Caribbean' for nothing. The Bajans have mastered the recipe for a great escape, aided by increasingly hard to find, year-round tropical temperatures, with extra kudos for being the only place in the world where McDonalds failed (it sunk after 6 months).
The acclaimed long stretches of pristine beaches, lush inland hilly greenery dotted with tall cabbage palm trees, and the ramshackle, paint-peeled beauty of the candy-coloured, half finished houses (deliberately kept that way to avoid the tax residents have to pay upon completion – genius!), make for a very charming island indeed. A genuine contentment on the faces of the people who live there, relatively low crime rates in comparison to its neighbours, and an all-encompassing relaxed atmosphere that has you sloping around with the effortless swagger of 'Mister Soft', results in an island I'd gladly revisit time and again.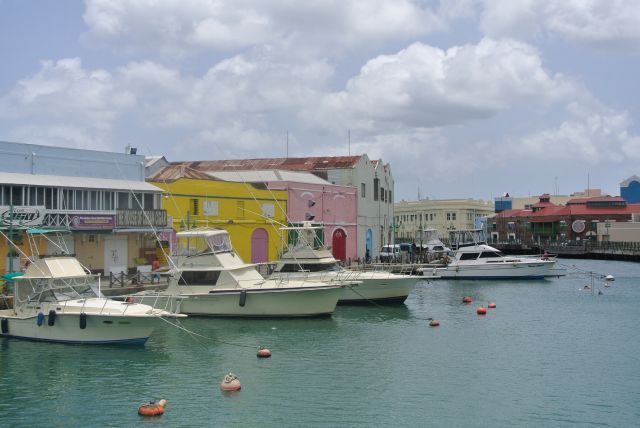 Religion is important to the people, but seemingly more so is rum, with over 300 churches versus 1,600 rum shops, often located opposite each other so as to "keep spirits together", our driver told us. Rather a lot considering the pear-shaped island is only 21 miles long by 14 miles wide.
In contrast to the gentle breeze and Caribbean 'mañana' way is a nationwide passion for energetic music and dance. No more so than through the annual Crop Over, Barbados' biggest event. Coined 'the sweetest summer festival', Crop Over traditionally marked the last harvest of the sugar cane season; a cause for celebration and thanksgiving. Later, after the island's full emancipation, the festivities marked an end to hard times, and despite that also bringing with it less work and lower income, it became a celebration of independence. Crop Over as it is today was reignited in the early 70s, running for five weeks through June, July and August, via a packed calendar of markets, parades, calypso concerts and carnival shows paying homage to the island's roots, long history and fine wares, culminating in the Grand Kadooment on the first Monday in August.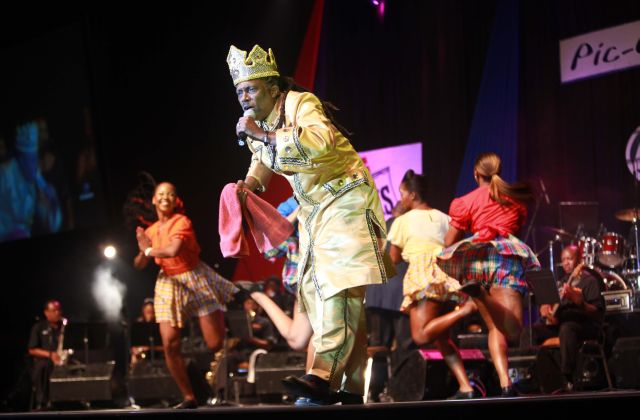 We flew out for the last weekend – although from the energy and enthusiasm brimming from the Bajans, you'd be forgiven for thinking this was just the start – just in time for the Pic-O-De-Crop finals, a six-hour long X-Factor-like calypso competition, where 10 finalists do battle, accompanied by various stage set-ups and props, to scoop the coveted title of Calypso Monarch (as well as a generous prize package including a car).
English lyrics sung in a strong Bajan lilt, backed by a boisterous sound system, were impossible to decipher and mostly lost on these untrained ears, with every song seeming very much like the one before; though the line-up of contender and song names was entertaining enough. Reigning champion Red Plastic Bag (already owner of two cars from previous years) took to the stage, sending the crowd wild with 'I Thank You Calypso'. Our UK competition audiences have nothing on these people, singing along and waving plastic bags (red ones, naturally) in the air like it was the best thing since the invention of Mount Gay Rum; smiles so big you couldn't help but grin along.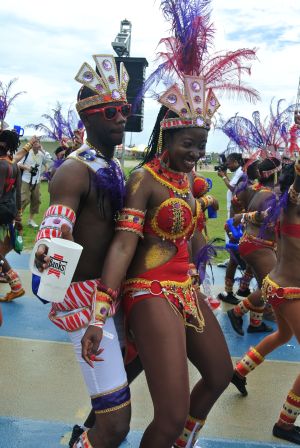 Eyes burning from the inescapable tiredness of a long-haul flight forced us to call it a night, missing the second half and its promising gems: 'Fly On De Wall', 'Popsicle I Come Fuh You', and 'My Phone'. There was no hope of us making it to 1am for the start of the Fore Day Morning Jam, which is a shame, because the thought of hopping onto a band truck, 'liming' with around 22,000 others, drinking rum punch and throwing paint at each other, was one part of Crop Over I was looking forward to the most. My advice, and the advice of the seasoned revellers we met there, is to arrive the week before, soak up the atmosphere and prep for the grand finale with plenty of rest.
Fully refreshed from a much more comfortable night's sleep at Ocean Two – our base in the bar-lined, yet sleepy-by-day, St Lawrence Gap – we headed to Spring Garden Highway for another Crop Over event: Bridgetown Market. Stalls selling the local arts and crafts, pop-up restaurants serving BBQ chicken, pig tails and various other Bajan bites, and bars offering what we were swaying towards in the heat of the Caribbean sun: an ice cold Banks beer. We found residence at a roof top bar and whittled away a couple of hours overlooking the quiet buzz of the strip and soaking up the sun, before heading over to the Kensington Oval to hear the island's chart-toppers in the open air Cohobblopot until the early hours.
The same area of Spring Garden Highway two days later was unrecognisable, when swarms of people filled the streets, music played through gargantuan speakers and the Grand Kadooment parades poured down the centre, interspersed with 'wee wee' trucks (exactly what the name suggests), floats, revelling locals and rum jolly tourists.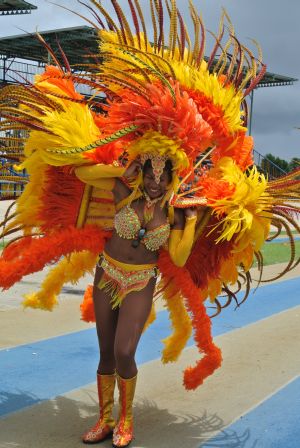 On the day, 10,000 masqueraders from 23 bands, each one made up of no less than 75 people, paraded past us, scantily-clad in vibrant costumes and body paint designed to pay homage to the island's history, identity and independence. From the National Stadium at 9am (where they're judged across 15 or so categories, ranging from 'Most Colourful' and 'Party Band of the Year' to 'HIV/AIDs Award') to the Spring Garden Highway, they bopped along to a relentless beat of bassy soca – a ménage of ska, reggae and dance – kettle and bongo drums and whistles, managing to maintain the sparky energy and enthusiasm until the 7pm firework finish. The British tourists demonstrated that natural rhythm is most definitely not in our genes, while the Bajans danced and gyrated – or 'wukkin' up', a combination of the two that would likely get you arrested if you tried it anywhere else – their seemingly disjointed hips moving at hypnotic speeds, leaving feathers, beads and sequins from the costumes they'd spent weeks of planning and handiwork on in their wake.
Carnival aside, Barbados is a quiet and relaxed place to be. UNESCO newcomer Bridgetown, the island's capital, was pretty much deserted when we visited; the locals likely resting after late night revelling, and preparing for later nights to come, the nearby flour-soft beach with sea so blue it looks like Adobe had a hand in its design, not surprisingly attracting the rest. A beach BBQ of jerk fish and chicken kept us out of the midday sun, and after a brief paddle it was onwards to a 4×4 Island Safari tour, past sugar cane plantations and the picturesque surfers' paradise that is Bathsheba on the rugged limestone east coast.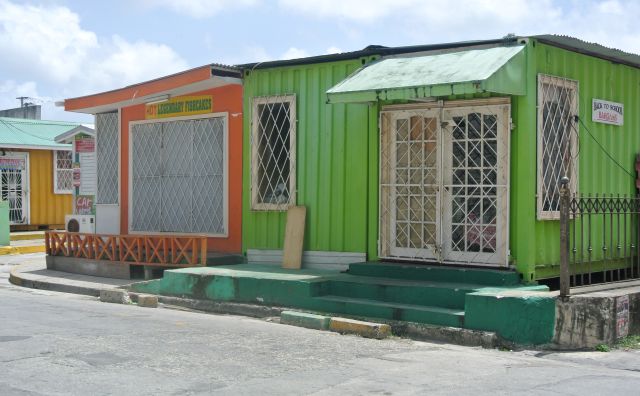 Over on the south coast, similarly photographable scenes spread out in front of our holiday home, the four-star Ocean Two, a hotel with comfortable bedrooms boasting fully equipped kitchens and generous balconies made for late night soirees. When we weren't soaking up the Crop Over festivities, we recuperated there, sampling local foods such as the national dish of cou cou and flying fish: a polenta, okra and white fish combo, and sunbathing on the palm-fringed beach.
To the west, in St James, lay possibly Barbados' greatest gem of all, The Cliff. In complete contrast to the laid back beach shacks selling BBQ jerk-spiced shrimp and fish, this restaurant is decked out in covetable furniture and fine cotton-clothed, candlelit tables, with expansive views of the ocean and a fantastic menu of cocktails, wines and food; a perfect place to don your glad rags and reflect on the highlights of the trip. With the chameleonic hues of the sunset throwing a romantic blanket over the place during aperitifs, and fire torches casting dramatic shadows come nightfall, it felt like the best place in the world to be at that moment.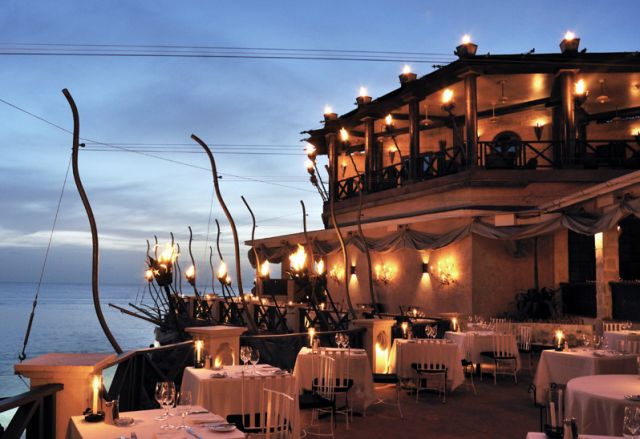 With only a few months to go before the next Crop Over Festival finale weekend (Pic-O-De-Crop, 2nd August; Cohobblepot, 4th August; Grand Kadooment, 5th August), I'm getting that itchy feet feeling of wanting to return and do it properly this time. No sloping off and sleeping when the party and parades are in full swing, instead I'd arrive a few days earlier and follow the advice given to us by the festival chairman, "Grab sleep whenever you can, those gaps in the day make all the difference." Speaking like a pro, polished and suited, but flecked with the remnants of green body paint from a sleepless, rum-filled Four Day Morning, he put us yawning young'uns to shame…