I awake to a hazy city scene blanketed in smog, like a particularly foggy Lowry painting, a subdued contrast to the flashing brilliance of the animated adverts of the night before, or clear, blue views as far as the eye could see, the previous afternoon. It's enough to make me want to capture it in chalk and charcoal, starting with the smoke omitting from that cloud-covered pipe. As the morning progresses, the sun burns through and the detail of rooftops and grid layout, gradually reveal themselves; cars increase, like procreating ants; the all-glass sky scrapers shine like freshly polished silver, temporarily blinding if you catch them at the wrong angle. These buildings would tower above most cityscapes, but from my suite, on the 68th floor of the Shangri-La China World Summit Wing, they look comparatively minute.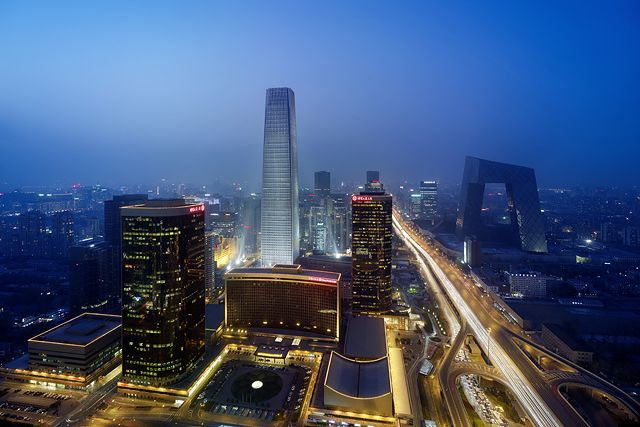 This, the highest building in China, where the lift travels at an ear-popping speed of 10 metres a second, and what seems like the whole of Beijing stretches out before you from every window, is where I spend my first two nights in the city. The views – they really are so good as to justify this superlative repetition – continue at breakfast, where, over steamed shrimp and prawn dim sum and jasmine green tea, the burnt-red roofs of the Forbidden City entertain the eyes.
On ground level, the busyness is experienced through traffic jams and slow moving, camera wielding hoards of fellow tourists, all vying for a view or touch of the iconic ancient sights. Rickshaws and mopeds – stacked precariously high with bags of rice, gas canisters, building materials, and the like – bicycles, pedestrians, cars and lorries all jostle for space on the busy roads, in what looks like chaos, but somehow works; everyone moving in sync, like the mechanism of a fine-tuned clock. Unlike other Asian cities I've visited, such as Hong Kong and Bangkok, there's calmness to Beijing; it's undoubtedly busy, but not at all hectic.
I'd expected a city so often reported as one of the worst for air pollution, to envelope me in suffocating fumes, or at least leave me with a sore throat at the end of each day. It didn't in the slightest. The air is far from clean: cotton from nearby trees flies around like dandelion fairies; sand from the Gobi desert threatens to get into un-sunglassed eyes, but not enough to affect breathing or visibility. Though we're blessed with extremely good weather, I'm told, had I arrived a few days earlier, when smog levels were particularly high, my story may have read a little differently…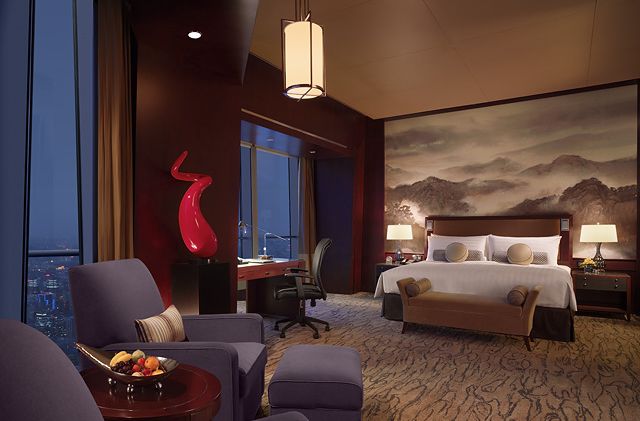 Still, returning to the hotel after a day's exploring, greeted by the fresh signature white tea and jasmine scent of Shangri-La, which meets you at every one of its hotels, it's immediately 'ahh'-inducing. The hotel itself is what my mother-in-law would describe as 'the DBs'. And if it's good enough for Tom Cruise, who checked out the day before I arrived, and David Beckham, another recent A-list visitor… They have thoughtful, top class customer service down to a t, nothing is too much trouble and if you're not one to ask for anything other than a comfortable place to lay your head, they'll spoil you with little treats anyway: a pot of tea in the room on arrival, far more complementary bottled water than one can drink, dotted throughout the bedroom, edible sweet treats and an overflowing bowl of fruit. On the pillow at the Shangri-La, lay a different bookmark each eve, with anything from extracts from well known books, to the wise words of Snopp Dogg.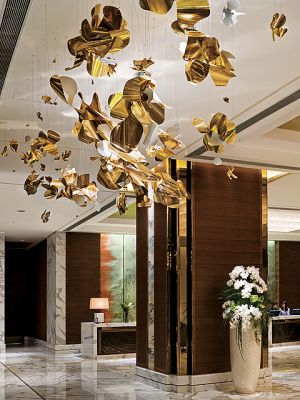 There's usually something, if you really scrape the barrel, that lets even the biggest star-holders down, but not here. The bedroom is roomy and plush, a huge picture of the Great Wall hangs over the equally huge bed, the aforementioned views are uninterrupted via massive windows, stretching right through to the bath tub. If you like to partake in some one-upmanship with your fellow comrades, the China World Summit Wing, is a good place to head; for here, you can drink cocktails in the highest bar (Atmosphere) and have a massage in the highest spa (CHI), without leaving the building. Down the lift and across an elevated walkway is Shangri-La's younger sister, Kerry Hotel. Despite the questionable name, in comparison to the well known and grand-sounding, promise of excellence Shangri-La denotes, this relative newcomer possibly won my favour of the two (if I really had to choose), for its heavy Art Deco touches in gold, brass and silver; specially-commissioned art pieces that induce a smile or curious lingering look, such as the glass shard sphere by a German artist, whose name I failed to note, and The Floating Garden by New Zealander Anthony Davis, a contrast to the ruler straight lines of the lobby.
The senses are put into overdrive, with so much to feed the eyes, and some of the best cuisine on offer to attend to the rest. Between the China World Summit Wing and Kerry Hotel's offerings, I didn't need to venture much further than the bedroom to experience some of the greatness being served up in the city, with ten on-site restaurants between them.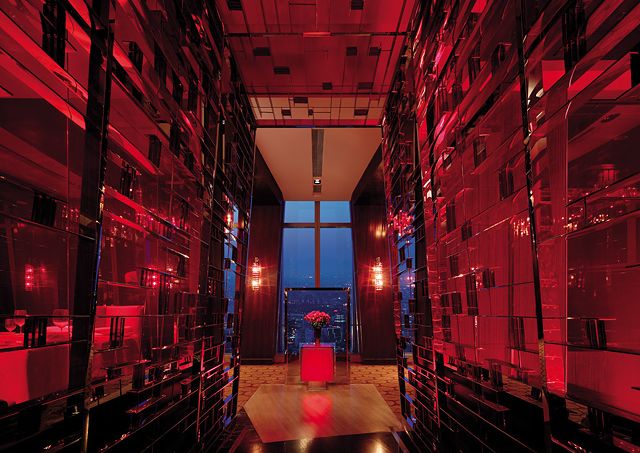 After my chicken feet experience in Hong Kong, my experimental bravery was tested once again at Japanese restaurant Nandaman, when the first dish laid before me after a sleepless 10-hour flight from London, was sea cucumber, what can only be described as a shiny, fat slug. No relation to the actual cucumber, another one of those culinary gags, in more ways than one, that are not at all what they pertain to be. Bathing in a clear broth, dotted with a few menacingly bright red goji berries, I felt nauseous. But, not one to scare away from at least a small sample, for research purposes, and the manager informing us that it was packed with goodness, "particularly for the skin", I rescued it from its lolling state and scrapped the plate clean. This was before I was informed that the correct custom is to leave a little on your plate, for eating it all implies your host didn't serve you enough… So not only had I force fed myself a slug, I had insulted my host by doing so. Still, the rest of the multi-course meal was delicious, involving seafood I'd never eaten: sea urchin and sea eel, as well as more palatable tuna, salmon and lobster. Across the way, Red Chamber served up Cantonese the traditional, sharing way, with squares of crispy pork belly I'd have popped in my handbag for late night consumption had it not been completely, socially unacceptable, and Kung Pao chicken which makes the one served up in your local Chinese, an insult to the palate. Upstairs, at Grill 79, the dining gets finer, with tender striploin Australian Stockyard steak, and up again, to floor 80, is Atmosphere, the highest cocktail bar in Beijing, mixing up an imaginative menu – try the Tom's High Tea – to lounge back and sup as the city twinkles outside and the in-house band plays a mix of jazz and pop.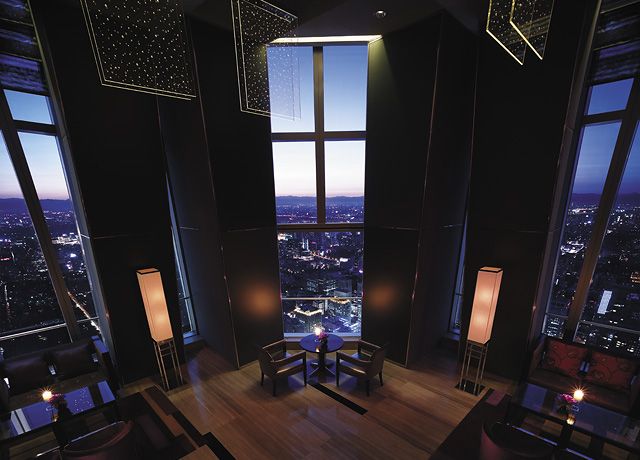 Over at Kerry, the onsite dining options are brilliant too, from multiple cuisine food stations churning out top dishes at Kerry's Kitchen, such as the grilled chilli lime chicken, marinated for 24 hours in spicy mala sauce, and a pumpkin soup in an edible pumpkin I could happily slurp every day, to the newly opened white table-clothed Horizon Chinese Restaurant, also worthy of a design award with its birdcage lamps, wall of bamboo steamers and private tea chests for VIPs, where I discovered just how good peking duck can be with its signature Ya Yuan, hung-grilled and roasted over jujube wood. Who knew the freshly-carved crispy skin dipped in white sugar could be so melt in the mouth and moreish. On the ground floor, the amber-hued Centro bar serves up far too many varieties of martini to sample on one visit; the gingertini, particularly good.
Comfortable surroundings and top dining aside, venture outside you must, for Beijing is brimming with much more to satiate the appetite that comes from exploring new and old neighbourhoods, temples, and such like.
Over in the Dongcheng District, not far from Tiananmen Square, is Lost Heaven, winner of 'best design' in Time Out Beijing, and one of a handful of other top restaurants in the site of the former US Embassy, Qianmen 23, including Maison Boulud and Sadler. Aside from its award-worthy good looks, the food here: a mix of Yunnanese and Burmese dishes, coined 'Yunnan Folk Cuisine', is pure joy to eat. Colourful and glistening with freshness, and dished up without the pomp, it's otherwise unassuming, until it smacks you in the face with its deliciousness.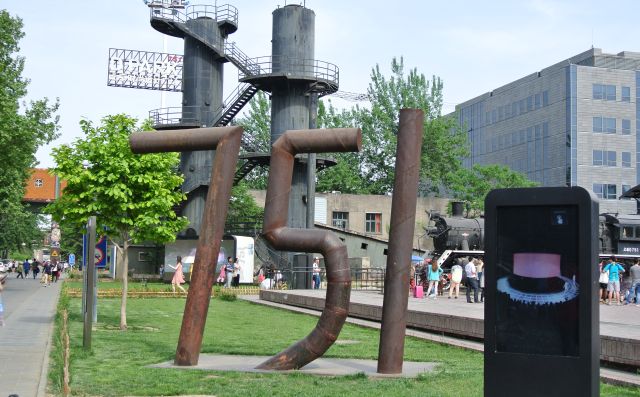 Around the corner from the Forbidden City, is TRB (Temple Restaurant Beijing), serving contemporary European fayre in a 600 year old temple. Crouching Buddhas line the path to the entranceway, in 'see no evil', 'hear no evil', 'speak no evil' positions. Inside, it's all blank canvas, save for the punchy 'I Love You' painting on one wall, Daz-white table cloths and crockery, symmetrically laid tables. Service is mesmerising in its meticulousness and above all, the food, both in looks and taste is worth heading back for. To build up an appetite necessary for fine feasts, there's much, much to explore.