It's rare to find a city where brunch is an all-day event, the surrounding area has enough vineyards, distilleries and breweries to stock numerous bars, and locals seem just as happy to queue out the door for doughnuts as they are dinner. Not least when the city is a relatively unknown newcomer to the international food scene. But then, Portland is not your average city.
Known as Bridgetown (the Willamette river runs through the centre), Beervana (with 56 breweries at last count) and Stumptown (after which one of the city's popular coffee shops takes its name), Portland is fast becoming one of North America's foodie meccas. And for good reason – located in the bountiful state of Oregon smack bang between Seattle and San Francisco, chefs have the best ingredients at their fingertips.
I was in town for Feast Portland, one of the city's numerous food festivals, where some of the country's best chefs, many of whom are based in Portland, showcase their favourite dishes. From the opening night's Sandwich Invitational to the inaugural Brunch Village four days later, there was an almost endless stream of inexplicably delicious, heart-stoppingly indulgent, high-end comfort food. We're talking smoky pork burgers with peach and 'dirty' mustard, brisket breakfast tacos, kimchi fried rice with a perfectly poached egg… There comes a point (after toasted brioche topped with marionberry jam, frozen custard and peanut butter cream) where I wonder whether I have the stamina to make my way through it all – but then someone brings over some dungeness crab nachos and, taking a deep breath, I nibble off a corner.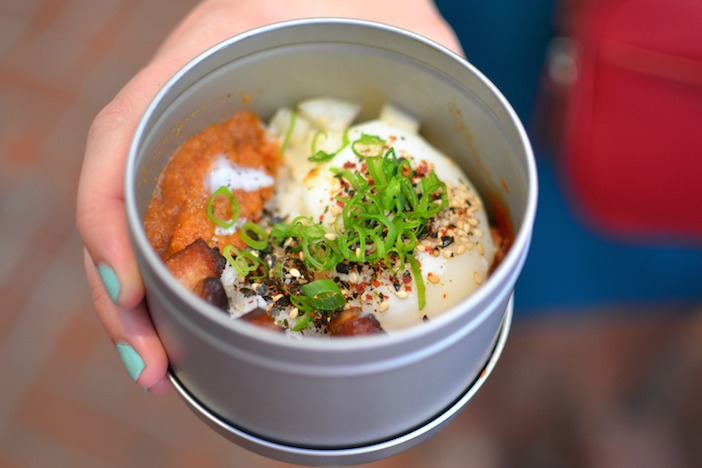 The festival continues in this manner – being presented with such a variety of incredible food – that I just can't turn anything down. The highlight is the Friday Night Market – located by the beautiful Willamette river, where a lantern-strung, glittering avenue of street food is presided over by a DJ to add to the party atmosphere. Throw in a couple of picnic tables, braziers and the golden tones of the sunset and you've got a pretty good demonstration of the city's attitude to food. It's fun, communal and there's a genuine excitement about the dishes being created. "Have you had the Indian curried scotch egg yet?" "You've gotta try that blood popsicle with peanut powder." (Seriously.)
To the uninitiated, it can seem a little OTT. But then you're unlikely to shell out the $60+ for each event if you're not passionate about food. The hefty ticket prices somewhat encourage an all-you-can-eat (and drink) atmosphere, but they also support Share our Strength's No Kid Hungry campaign and Partners for a Hunger-Free Oregon, who receive all net profits.
Away from the festival, though, there is still a huge emphasis on good food – downtown, it's hard to walk a block or two without coming across a fantastic bar, restaurant or street food cart. And the food gets even better once you head out to some of the other neighbourhoods.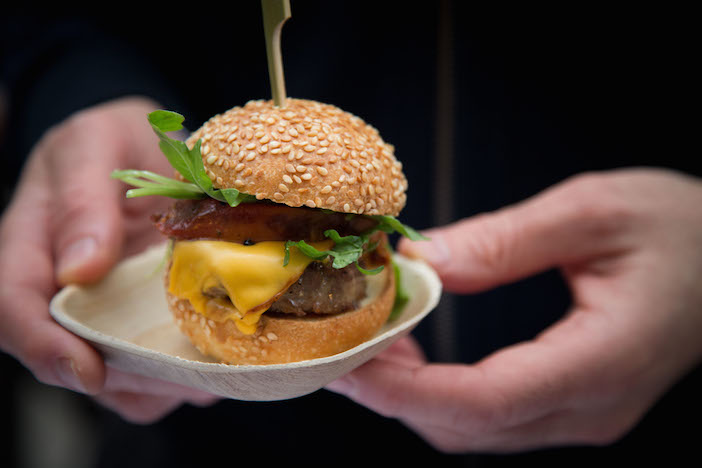 Visit Nob Hill on NW 23rd for a unique array of clothes, homeware and gift shops, then wander up to Paley's Place for dinner, or one of the best happy hours in town. Much like the Italian custom of aperitivo, so Portland has happy hours. Any bar serving drinks must also serve two or three hot snacks – so it stands to reason that your $5 glass of wine or cocktail should be accompanied with $2 truffle fries or sliders. Appetite whetted, dine on house-made fresh pasta at Caffe Mingo, before wandering down to Salt & Straw for a scoop (or three) of ice cream – their pear and blue cheese ice cream is to die for.
East of the river, the Mississippi and Williams districts are full of vintage shops and record stores, eclectic homewares and endless brunch hotspots. Walk up N Williams St for homemade gifts from local designers at Queen Bee, call in at Tasty & Sons for lunch (be prepared to wait), then have a brisk walk up to Sweedeedees for a slice of their salted honey pie. Walk back down N Mississippi Ave, perhaps stopping in at whiskey bar Sidecar 11 or Interurban for an expertly-crafted cocktail. And don't miss the incredible fish tacos from neighbourhood taqueria Por Que No.
It's also worth jumping on a bus to the city's eclectic foodie hotspot, SE Division. Three parallel streets – Hawthorne Boulevard, SE Division and SE Clinton – cover a two mile stretch interspersed with neighbourhood bars, restaurants and vintage shops. It's not all that easy to cover on foot, so you're best off making like a local and hiring a bike from Clever Cycles. Make sure you stop off at Pine State Biscuits – their Reggie Deluxe of buttermilk-fried chicken, egg, bacon, cheese and the all-important sausage gravy sandwiched between two biscuits may be ridiculously oversized but it's well worth attempting.
There are too many street food carts to count – every neighbourhood seems to have its own permanent market of old favourites and newcomers. Your best bet is to let someone else do all the legwork for you and join a tour with Portland Walking Tours, Forktown Food Tours or Food Carts Portland – or if you feel like striking out on your own, try whichever cart has the longest line – Portlanders vote with their feet.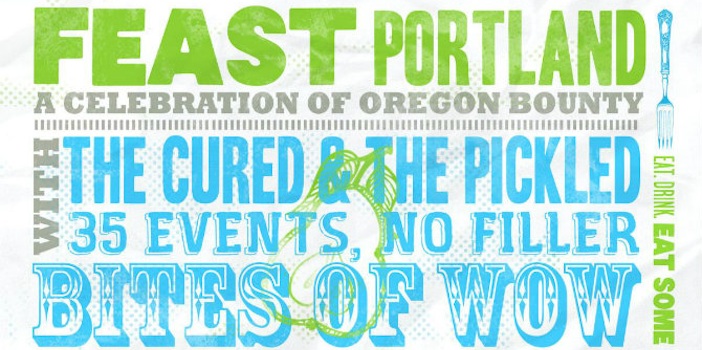 The city can safely be called hipsterville, where coffee is king, facial hair is applauded and most of Portlanders (by US standards at least) get around by bike. If you've seen the satirical sketch show Portlandia – or stepped foot in east London – you'll know what to expect. But the two things the city is perhaps best known for are its coffee and doughnuts. From cold-brew to aeropressed, single origin to seasonal blends, coffee here is a big deal. And sustainability, too – the majority of coffee shops use compostable cups. So long as you steer clear of the chains, you'd be hard-pressed to find a bad cup of coffee here – but Barista, Stumptown, Heart and Public Domain are great places to start.
Then there is the great doughnut debate. The legendary Voodoo Doughnut go big and bold, but whether they're worth the 20 minute queue is debatable – especially when there are so many other options on offer. Upstarts Coco Donuts and Pip's Original are good options, but Blue Star has the most innovative flavours – try their blueberry, bourbon and basil ring. Their cafe at SW Washington is bright, airy and just the place to stop for a bite to eat before hitting the nearby shops. For stylish homewares, Canoe and Alder & Co. look like a curated Kinfolk collection, Tender Loving Empire is brilliant for records and gifts, while bibliophiles will be in heaven at Powell's City of Books, home to more than a million new and secondhand books.
A stone's throw away is the Ace Hotel, one of Portland's several design-led hotels. Rooms are minimalist but stylish, with the ground-floor coffee shop Stumptown, restaurant Clyde Common and basement speakeasy Pepe le Moko making it a destination in itself. But Portland has no shortage of boutique hotels. For style and substance in the heart of downtown, the Vintage Plaza goes above and beyond. For artistic inspiration, try Hotel Modera. Or for all-out 1920s glamour, you can't beat Hotel DeLuxe. AirBnB is also thriving in the city, if you'd rather stay with a local.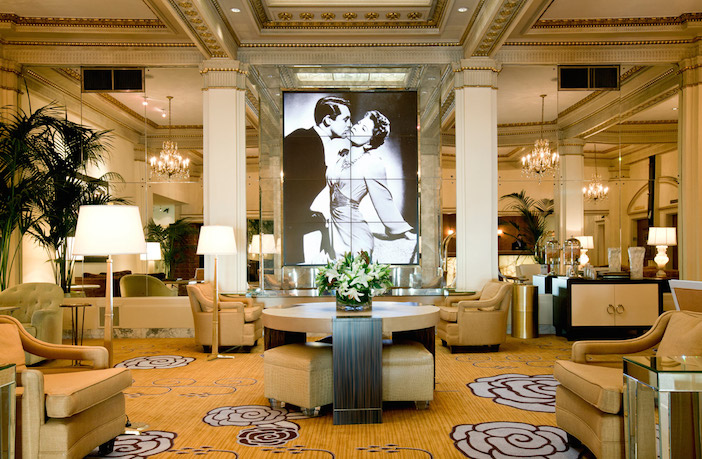 If you've got time for a weekend trip out of town, Oregon offers no shortage of options. The Willamette Valley, famous for its pinot noirs, is a 2-hour drive away – and from there you might as well continue to the rugged Oregon coast. Drive east via the stunning Columbia River Gorge to experience the annual Pendleton Round-Up, one of the world's largest rodeos. Or for a true taste of Oregon, head down to Medford. Some of the state's best restaurants and bars are down here – eat in a converted railway station at Porters, tuck into exemplary tapas at Elements, and let the bartenders at Jefferson Sprits whip up a cocktail to conquer all cocktails for you. The Winchester Inn in nearby Ashland is a picture-perfect guesthouse with an excellent restaurant, and the ideal place to stay after catching one of the Oregon Shakespeare Festival's plays (Feb-Nov). For a more rustic retreat, go to the Weasku Inn, once a favourite of Clark Gable and Walt Disney, and stay in one of their cottages overlooking the babbling brook. The area is also home to a burgeoning wine scene – many of the vineyards, planted just 10-20 years ago, are now producing extraordinary wines, and are well worth a visit. Most wineries offer tasting flights of five or six wines for $5, and are set in stunning surroundings.
Whether you visit during Feast Portland or not, there's a wealth of street carts, restaurants, bars, wineries and distilleries to be explored in Portland and beyond, not to mention some of the Pacific Northwest's finest produce. So whatever you do – make sure you arrive hungry.
As if the above wasn't enough, for more information about Portland, Oregon, visit the Travel Portland website. Feast Portland 2015 runs from 17th – 21st September. For more information, visit the website.
Food photography courtesy of John Valls and Erin McKalip.