It's just turned 8pm on a darkening late September evening. I'm standing in the middle of a reception room at what is billed as Dubrovnik's most prestigious hotel. A faint drizzle is starting to fall and a northern gust beginning to blow outside, drawing indoors the tuxedoed men and gowned ladies busy flirting on the terrace. Croatia's richest man is beside me, along with his Italian girlfriend, both smiling for the local paparazzi. The country's most famous young singer is crooning cabaret tunes above her band in the corner. I'm sure she's making eyes at me – my copper hair and Adriatic blue eyes spark an exotic appeal across Southern Europe which is all too easily extinguished as soon as I alight back home in West Yorkshire. Of course it's possible she does this at every gig, and I'm the only one within eyeshot of the dance-floor not important enough to be networking. Hovering hesitantly by the door, chatting to the pretty blondes who ask him for a picture, is Bryan Ferry – 68 years of age, once of Roxy Music fame, though with very little this evening about which to be a jealous guy.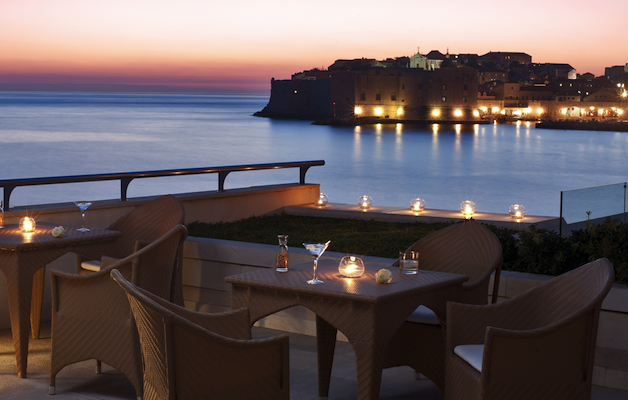 Bryan is tonight's guest of honour at Excelsior, here to play to the crowds to celebrate the hotel's 100th birthday. He is the latest in a long and glittering list of global stars who have walked through these doors and gazed across the bay to the enchanting old town of Dubrovnik. A small room adjoining the reception hall is lined with portraits of some of its best-known guests: Her Majesty the Queen, Elizabeth Taylor and Roger Moore to name but three. The town is a magnet for the world's elite: Roman Abramovich's super-yacht was moored here last week; Bill Gates and his family stayed in the VIP suite of the nearby Hotel Dubrovnik Palace recently too. But Excelsior, like London's Ritz or New York's Waldorf, is the jewel in Dubrovnik's crown. And to mark its centenary, its owners — Adriatic Luxury Hotels — have organised a gig with Bryan himself, a free gift to the town for supporting it through the years.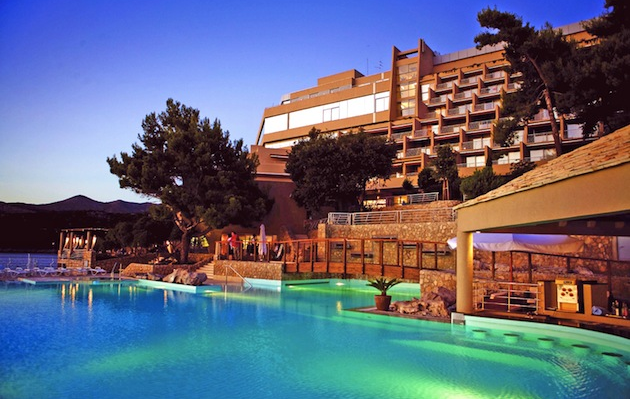 Three hours earlier, and I'm lying face-down on a bed in a spa room over at Hotel Dubrovnik Palace. Another five-star masterpiece from ALH's series, it is a towering structure whose facade dominates the Lapad peninsula on this quiet corner of the Adriatic coast. "I can feel a lot of stress in your shoulders," says Tajana, extending her fingers and pressing her palms into the bare flesh of my back. Tajana hails from Croatia's capital Zagreb, about 370 miles north-east, on the other arm of this scythe-shaped country. She's the lead singer in a band back home, and has a true passion for music. Tomorrow evening those hands of hers that are working upon my stressed flesh will be massaging Bryan Ferry himself. But Tajana is unfazed; it's just her job. The locals here in Dubrovnik play it cool around the celebs and the VIPs who arrive almost daily on their shores. When Liz Taylor came here, she spent her first two days locked in her room at the Excelsior, afraid she'd be mobbed by ardent fans desperate for an autograph if she dared to venture through the winding medieval streets. When finally she left the hotel, she was more disappointed to discover nobody seemed to bat an eyelid.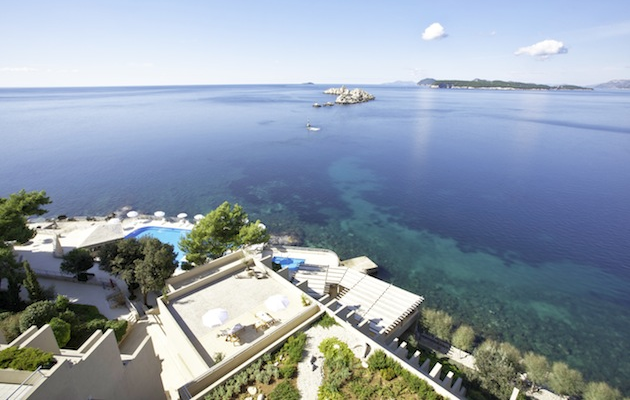 The town has of course changed, and perhaps she'd have been more likely to get stopped for an autograph today than when she visited. Every day, families and elderly couples disembark from their Mediterranean cruises for three-hour stops, mingling with the more discerning stag do-goers who opt for Dubrovnik over the somewhat more budget-friendly Eastern European destinations. They swarm inside the walls that run almost a mile and a quarter round the narrow streets and alley-ways of the tourist's Old Town, which as many as 2,000 locals still almost stubbornly call home. When I visit on Monday morning, a polyglot mixtape is playing through the streets. Italians, Japanese, Russians, French, Americans and more listen keenly to their official brolly-wielding tour guides, stopping to admire the historic churches and the monasteries and the statues that pack what has since 1979 been a UNESCO World Heritage Site. Back then the town was demilitarised to help save it from future conflict. But in 1991, with the break-up of Yugoslavia, it was besieged by the Yugoslav People's Army over seven long and gruelling months. Even on the town's main street, Stradun, you can still easily spot the scars from the shells that struck its oldest buildings. This morning however, all eyes are on the stage at the end of the street, already being constructed for Excelsior's big show tonight.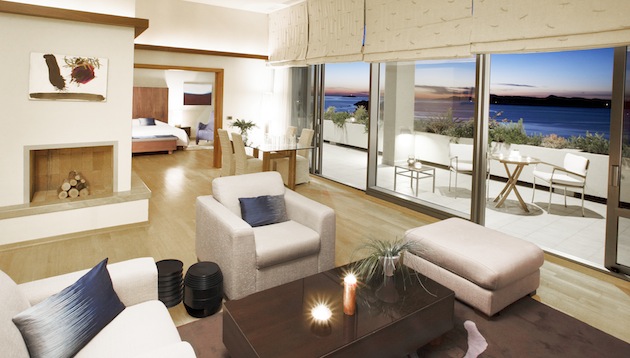 Among Excelsior's 158 rooms are 15 junior suites and two presidential suites — not to mention the Villa Agave, nestled away from the hotel itself, a charming enclave complete with three stunning bedrooms. Among its range of restaurants and bars is the Abakus Piano Bar, one of the most famous spots in all Dubrovnik. Its Comfort Zone meanwhile includes a fitness club, indoor pools, jacuzzis, and a spa centre in which guests can indulge in the Turkish and Roman baths or turn up the heat in a Finnish sauna. If I was Liz Taylor, I wouldn't leave either.
Monday night, 11pm. Three hours earlier, an apocalyptic flood of rain plunged out of the sky over this corner of the Adriatic, threatening the entire night towards which Hotel Excelsior had been striving for months. The locals from across the region and the visitors from abroad who flocked here for this free show ran for cover in the restaurants and bars around the Old Town. Eventually the rain subsided, the orchestra came to the stage to tune their instruments, and finally Bryan emerged. Crooning a mix of Roxy standards and lounge classics backed by the Bryan Ferry Orchestra, he takes a few tracks to warm into some faster beats. He is svelte and nimble for his 68 years, aided in part no doubt by Tajana's spa treatment earlier this evening.
Bryan's face adorns posters decked all across the medieval facades of this town. And on this night, in spite of the rain, the crowds are packed into the main street all the way back to the front gate. They have come out for the celebrity. Perhaps they aren't so indifferent towards their VIP visitors after all — or perhaps they just know how to have a good time. When Bryan and the band leave the stage and make way for Dutch DJ Sander Kleinenberg, the crowds stay out to dance across the rain-slicked Stradun until the small hours of the morning. I'd stay here all night — but I have a welcoming bathtub waiting for me in my bedroom back at Hotel Dubrovnik Palace, and a thick cigar to smoke while gazing out across the whispering Adriatic, softly beating against a night's sky beneath which every visitor may as well be a VIP.