'I hate the sun. I hate the beach. The sea. The desert. I hate diving. And I loathe camels.' Loquacious Frenchman Jacques Peter clearly isn't cut out for life in the shores of the Red Sea, but when he begins to talk about the Savoy Sharm El Sheikh hotel, which he manages at the Red Sea resort on Shark Bay, it's clear that while he might hate its location, he really loves the hotel. He enthuses about his job, his staff, his past with the hotel and his plans for its future with such passion that, for him, it's a clear case of amour fou.  It's not surprising, for the Savoy is a very special hotel, remarkably managing the tricky feat of making often charmless Sharm feel like an upmarket Caribbean resort, without the associated price tag or occasional lackadaisical service.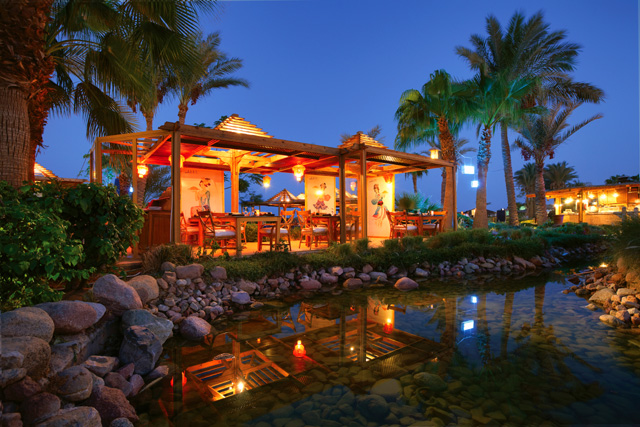 It doesn't do it instantaneously though. As a first-time visitor here, my first thoughts on arrival are less about exploring the hotel and more about taking in my surroundings. I'd been warned that at its worst, Sharm is like Blackpool in the desert, its saving grace great weather and even greater water; crystal clear and filled with the most astonishing marine life in the northern hemisphere. Luckily, at the Savoy and its resort, Soho Square, I am experiencing Sharm at its best, so it's less like Blackpool and more like Las Vegas. But I'm almost as ambivalent about Vegas as I am about Blackpool, and my qualms are initially well-founded.
Set across a square mile dominated by a broad marble-tiled piazza are an ice-skating rink, a bowling alley, a 'culturama' attraction about Egypt's history (told in a pithy 35 minutes), a 'traditional bazaar', some 120 shops and boutiques, a video arcade, saccharine bronze statues of playful children, a food court, and seemingly hundreds of bars and restaurants featuring cuisine from every corner of the globe. Like Vegas, it's clean, bright, professional, expertly executed, and, for me, monstrous in its fakery (unlike the fake designer accessories, which are well-made and very good value). Just off a five-hour flight it feels surreal and grotesque, but it's redeemed by one of Sharm's loveliest, and often overlooked, features; its people.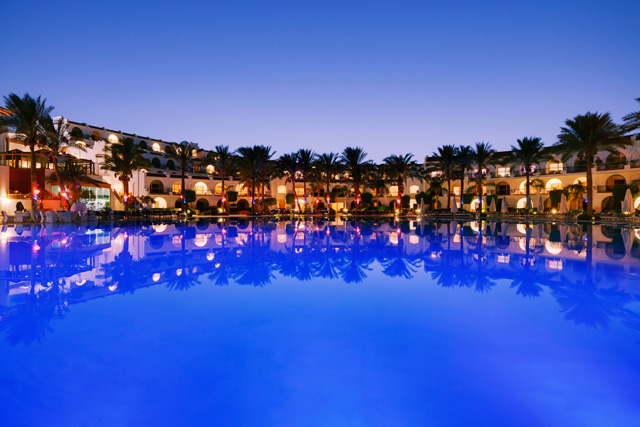 You'll be hard-pressed to find more helpful, charming and good-natured people than the Egyptians and, increasingly, eastern Europeans and south-east Asians who work in Soho Square and the Savoy, to which I make an escape once the fountain displays begin their regular dance performance. The hotel has nothing to do with its London namesake and everything to do with an Anglophile owner (who also owns Soho Square and everything on it, including the Queen Vic pub), but it is impressive, with six restaurants offering everything from Chinese and Pan-Asian to Italian and seafood, a range of bars, huge, heated pools set in extensive gardens, an expansive, well-tended swathe of private beach with two bars, a small but lovely spa offering a wide range of treatments, and 400+ comfortable, terraced rooms set in a horsehoe looking out across the pools to the sea.
At the Savoy's 80-room 'hotel within a hotel', the Royal Savoy, the standard is even higher. Outdoor jacuzzis and huge walk-in showers are features of luxurious rooms and suites with four-poster beds, and guests here have access to all the Savoy facilities, but also a bevvy of private ones, including a chic private beach area with pagodas, exclusive pools and a separate, more intimate dining room in which they can take breakfast and pick up all-day canapes and snacks. But the Royal's piece de resistance is its nine private villas with pools, which span the gamut from wonderfully kitsch (Queen Cleopatra and Aswan) to elegantly chic (Queen Farida) and positively regal – guests have included Peter Andre, the Gypsy Kings and Saudi royalty.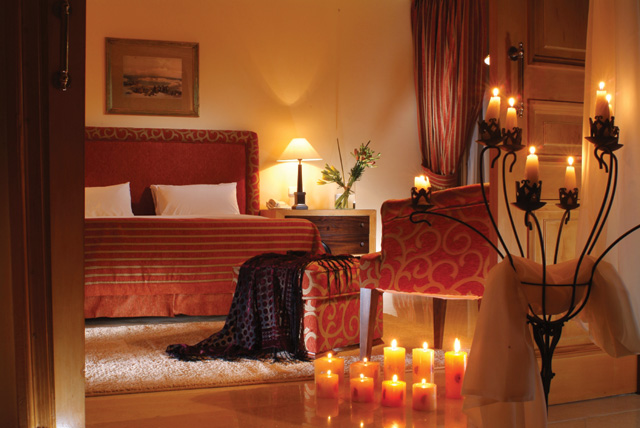 Settling in, I realise it would be tempting, staying here, to do nothing more than spend days alternating between heating up on White Knight beach and cooling off in the Red Sea at the resort's exclusive house reef. Here, at the end of a 50m floating jetty, donning a snorkelling mask brings me face to face with some of the Red Sea's outstanding marine life, which includes 800 species of fish and more than 100 species of corals. I'm not brave enough to take the step further and don diving gear with the incredibly patient and confident-building Karim Salem and his PADI-affiliated dive instructors at the on-site Scorpion Dive Club – even if it does cost just £35 for a 50-minute introduction dive from the house reef.
But it would be a shame to come to Sharm and not do some of the excursions on offer – not least because with 12 million people in Egypt relying on tourism, many of them outside the resorts, it's a good feeling to share a few tourist dollars with gracious and grateful Egyptians by enjoying a thrilling quad bike ride across the dunes, stargazing in the desert, or taking a cheesy but wonderfully fun camel ride among the amazing outlines and rock formations of the Sinai's foothills before stopping for tea and Egyptian treats at a Bedouin camp. More of the region's amazing natural attractions lie just 12km away at the 480km² Ras Muhammed National Park, which encompasses a mangrove forest, underwater caves and 345km² of diving sites that are some of the best in the world.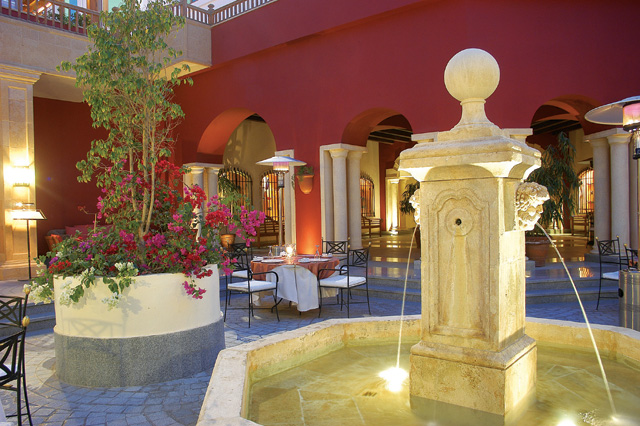 Further afield, hikes and treks for the more adventurous and active bring opportunities to explore more natural attractions, such as the coloured canyon, where looming multi-coloured walls of sandstone and limestone rise up just a metre apart to create a stunning gorge you can walk through. Sun International tours (http://sunegypt.com/Index.html) offer a range of such trips, to Cairo, Luxor and Jerusalem as well as overnight excursions that take in some of the world's most important religious and historical sites, such as a sunrise hike from St Catherine's monastery – established in 530 at the supposed site of Moses's encounter with the burning bush – to the summit of Mount Sinai, where he received the Ten Commandments.
Back in Sharm, the jaw-droppingly ornate Heavenly Cathedral spells out that bible story, as well as others, in elaborate paintings that cover virtually every surface of the Coptic church, from floor to ceiling and windows to doors. And at the Old Market, away from the car parks, tourist shops and hassling shopsellers, quieter streets lit hide the shabby chic cafes, hardware stores, butcher shops and bakeries that offer a glimpse of what the town must have been like as recently as the 1970s, when it was still just a small fishing town populated by some 2,000 people. Nowadays, the lights and brashness of the Blackpool end of the resort leave me goggle-eyed with amazement as I make my way back to the calm of Soho Square and the Savoy. After just two days, I'm beginning to realise that both really do have something in common with their namesakes; I'm chilled, luxuriating in a level and quality of service and services that I suspect would be almost impossible to find anywhere else in Sharm. And so seduced, I head off to Soho Square to catch those dancing fountains and don a toasty blue Father Christmas coat so that I can check out the Ice Bar. It's the only one in Egypt, apparently.