You don't have to visit Scotland's most remote regions to find stunning scenery as well as shooting, fishing and food to die for. Nick Hammond discovers them all, just across the border.
Heather buzzes sleepily with bees, the burn chuckles beside me and in the distance, over sheep-flecked hills, a golden eagle blazes for a second as she catches the sun's rays and glides passively onto a distant valley. You may guess I'm in the Highlands – but actually I'm less than an hour or so drive from Edinburgh.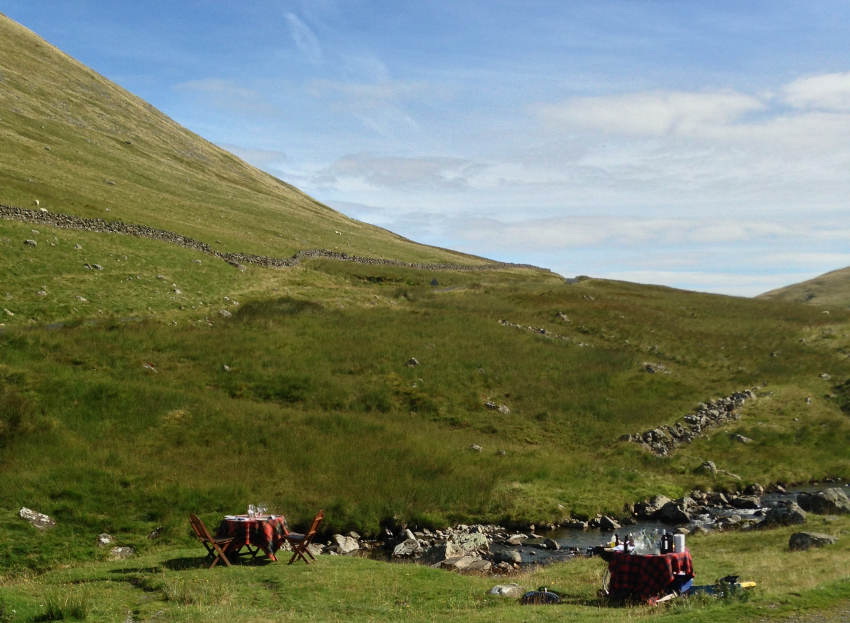 There's a bottle of locally brewed, oak-barrelled beer in my hand, the sun on my back and the sweet ozone tang of cooking shellfish in the air. Not a bad way to spend a Thursday lunchtime. I've been amazed at what the Scottish Borders has to offer. It's an area oft neglected by sportsmen as they fly over or drive past, hell bent on reaching the northern regions and the islands. But this civilised, charismatic, historic part of the country has everything you'll need two hours before you get to the rest. Grouse, deer stalking, pheasant, partridge, salmon and sea trout all reside in these hills, valleys, rivers and streams.
My guide for the day is the charming and knowledgeable Mark Slaney, General Manager of The Horseshoe Inn near Peebles. He's an Englishman who's lived north of the border for donkey's years and no better guide to the region could you ask for. We tour around the glens, visiting deserted, picturesque reservoirs, heather-clad hills, windswept moors and stunning river runs. Mark tells me of the barbaric history of the area, where marauding gangs of ruffians known as Reivers skirmished for centuries with both the English and each other. He shows me a salmon smokehouse beside the Tweed, author John Buchan's former home, a famed high partridge shoot and picturesque towns and villages en route. As we walk along a sun-dappled river, watching buzzards overhead, you'd swear you were in the Highlands. Mist swirls through nearby ravines and a waterfall tumbles down through the scree.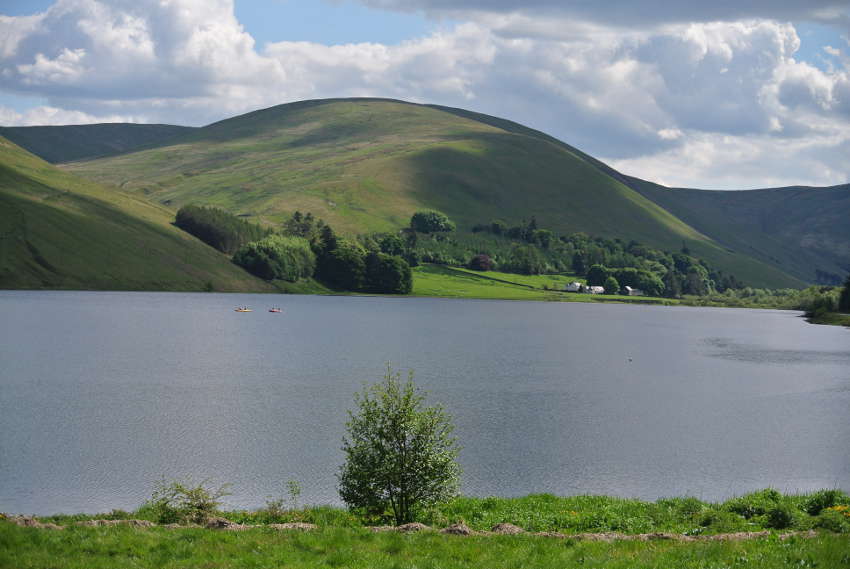 Having served in five-star establishments for years, Mark is a man who knows how to get things done. Whether you're looking for a romantic weekend away with your wife or a shooting trip with old friends, you won't find better in the Borders. The Horseshoe has just 8 en-suite rooms and is an elegant but friendly establishment serving Michelin-quality food and wine. With 12 members of staff, chances are there will be more of them than you – and it shows.
Head Chef Alistair Craig, another Englishman who knows when he's onto a good thing, prepares some high quality dishes, with an enviable wine and whisky cellar at his fingertips. Morsels such as pigs trotter and smoked ham croquette, slow-cooked rabbit with black pudding, roast rump of Borders lamb or exquisite local game birds and fish are just a sample of what inspires him. "It's an amazing part of the world to work," he says over coffee one morning. "The produce from around here is first class, it's a real inspiration to work with. I've moved here from England for this job and I can't see myself moving back. In 5 minutes I can be on the river fishing and all around is just the most beautiful countryside."
As well as Alistair, there's a team of dedicated sous chefs and staff and if you fancy a guided tour of the area yourself, it can be arranged. Pick up and drop off at Edinburgh bus or train stations – no problem. If your partner or group would love a surprise, you too could be enjoying lunch beside a secluded moorland burn, your own chef gently sizzling fresh scallops and venison fillets and your own wine waiter hovering nearby with the Chablis. Exclusive use of the Inn is an attractive proposition for visiting parties.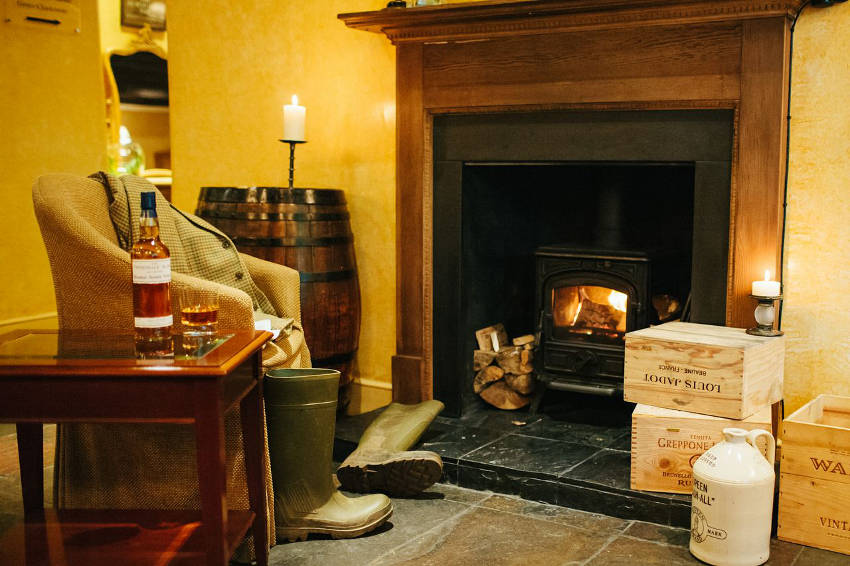 "It's something we can do really well," says Mark as we settle back with full stomachs to enjoy the view. "A group can take over the entire premises for the duration of their stay, inclusive of dinner, bed and breakfast, and we'll take care of everything. We give our guests a trip they'll never forget."
Guns, soggy dogs, muddy wellies and kit that needs a good airing is no problem at The Horseshoe. It's a classy, but not pretentious place and you'll find a real home from home when you decide to visit. But it's the Borders that are the real reason to head north. They're a revelation; dramatic, serene, enticing, endearing. For the Fieldsportsman, this timeless landscape comes into its own. Magnificent salmon beats, mysterious nights on the sea trout, the grouse moors of legend, stalking regal stags and more are the reasons we travel from afar to the country. Just don't head too far north…
The Horseshoe Inn is open 5 days a week, closed Mondays and Tuesdays. For more information, visit the website or call 0171 730225. Virgin Trains runs a series of routes north from England to Edinburgh and the surrounding area. To find out more about availability and pricing, visit the website.