In fair Verona, where we lay our scene…A city so enchanting it provided the setting for no less than three Shakespeare plays, including the most romantic love story of all time, Romeo and Juliet. At the crossroads of pre-Alpine lakes and Veneto wine country in Northern Italy, Verona, with its charming mix of ancient and modern, is up there with Paris and Venice as far as cities of love go. From majestic Roman ruins, noble palaces and Medieval vestiges, to elegant squares, ancient bridges and ornate churches, there is plenty to explore. Meanwhile, the shores of Lake Garda and the Veronese countryside, peppered with quaint villages, storybook castles and grandiose villas, are only minutes away, making them ideal for a quick getaway with your amore.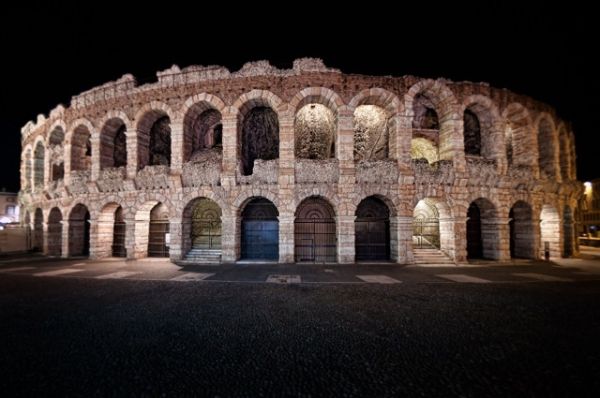 On a beautiful morning, crisp but blessed with sunshine, we begin our day of sightseeing at the Castelvecchio ("old castle") on the banks of the Adige. This striking medieval fortress houses a collection of paintings, sculptures and ancient weapons, but a quick tour of the lofty wall-walks reveals some magnificent views of the river and beyond. The pulsating heart of the city, the Piazza Bra, is lined with bars and cafes boasting spacious terraces ideal for people watching. Steps away, the well-preserved Roman amphitheatre built around 30AD, with its multi-tiered marble seats for up to 30,000 spectators, mustn't be missed. The site of bloody gladiator battles many millennia ago, the Arena today plays host to open-air operas and concerts when summer rolls around.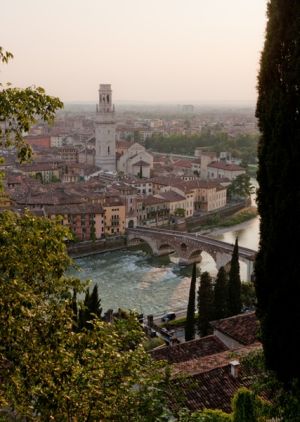 Past the sleek boutiques of the Via Mazzini, you can take or leave the Casa di Giulietta ("House of Juliet"), a 14th century aristocratic abode overrun with tourists snapping photos of that balcony (added in the 20th century, by the way, therefore no connection to Shakespeare's amorous characters). Choosing not to linger we head deeper into the old town, where we stumble upon one of Verona's most beautiful churches, the Sant'Anastasia, much admired for its mesmerising frescoes. Nearby on the Ponte Pietra, a stone arch bridge, lovers and loners alike pause for contemplation. A short uphill climb past handsome terracotta villas brings us to the lookout at Castel San Pietro, famous for its sweeping vistas across the Veronese landscape. We have just enough time to appreciate them before the sun begins to set through the cypress trees. From the pinkish hue of the old town's buildings, their rust-coloured roofs and the odd church bell-tower that pierces the hazy sky, to the River Adige that snakes its way through the city and under its bridges; this is Verona's most stunning side yet.
If the key to the heart is through the stomach then the city has it covered with delicious regional specialties, as well as wines from nearby Soave, Valpolicella and Bardolino, to name but a few. One evening, armed with local advice, we dine at Veronese institution 12 Apostoli, which boasts a fascinating history dating back to 1750. Its name means "12 Apostles" and comes from the group of 12 locals that would meet daily at the restaurant (back in those days, an inn), over a post-work bowl of pasta and a glass of Amarone. And during the 20th century a story of proud family tradition emerged; current manager Antonio Gioco's grandfather took over the iconic restaurant in the early 1900s, while his father Giorgio, a famous face in Verona, can still be found heading up the kitchen.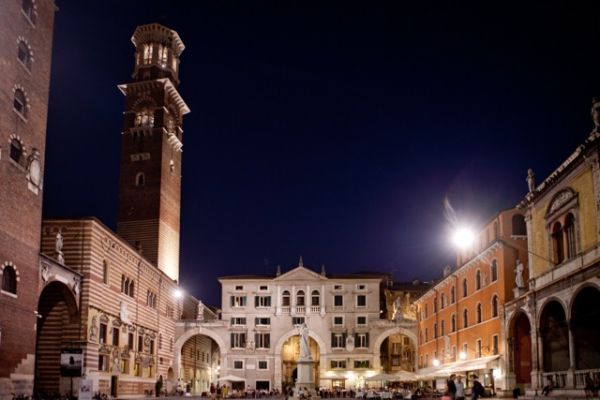 Stepping through 12 Apostoli's threshold is akin to stepping back in time, to a Verona of a bygone era. After being ushered to a quiet, intimate corner of the lavish dining room we sip prosecco and opt for the tasting menu, which promises an assortment of traditional, local recipes. Golden candlelight casts a warm glow across the vaulted ceiling, while waiters in sharp suits are ever-present yet discreet. Highlights include perfectly-formed gnocchi that boast a gooey softness, offset by lashings of crispy tastasal, and the pumpkin tortellini, whose parmesan mousse and pickled pear combination strikes the sweet and savoury balance just right. Meanwhile, the "Veronese style" veal saltimbocca is delizioso with a couple of glasses of Valpolicella Giovanni Allegrini. When dessert arrives – on not one but three enormous trolleys – our eyes widen in amazement and our jaws practically scrape the floor. Between us we choose a slice of Pandoro cake, a local specialty dusted with vanilla icing sugar; oven-baked pears with cream and amaretto; and Baci di Dama – "lady kisses", in Verona known as "kisses from Juliet", delicate hazelnut biscuits with chocolate cream centres.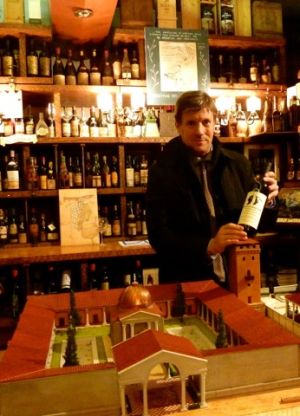 Signore Gioco (Jnr) appears and offers us a tour of the underground wine cellar, where 20 years ago he and his team discovered ancient Roman ruins. He points to a temple podium from around 50AD, and a perfectly preserved section of a Roman road. There is also of course a staggering collection of top vino, yet I can't tear my eyes away from the pens and plumes of the renowned writers who have dined here, or the rows of bottles that are dedicated to past celebrity guests, whose labels act as a guest book of sorts. From Humphrey Bogart, Maria Callas and Charlie Chaplin, to Ernest Hemingway, Sir Laurence Olivier and Frank Sinatra, many stars have passed through 12 Apostoli's doors over the years. Finally, my gaze falls on one particular bottle whose logo looks very familiar; a cheerful chap in bowler hat and tails, wooden cane slung casually over his left shoulder…a Valpolicella dedicated to The Arbuturian!
Joyous and a tad wobbly, we navigate the cobblestoned streets until we reach our hotel, the Palazzo Victoria, an elegant palace built at the beginning of the 14th century, now a boutique bolt-hole ideally located amid the shops and galleries of Corso Porta Borsari. Our spacious room, the Melodia Suite, is a lesson in discreet luxury. A comfortable king-size bed takes pride of place on original parquet floors, wide windows offer views of the historic Porta Borsari gate, while the bathroom, bedecked in Veronese marble and gold accents, features an enormous Jacuzzi made for two. The cherry on top was arriving earlier in the day to find a handwritten note, chocolates and a bottle of red on one table…before discovering chilled prosecco and a duo of flutes on another.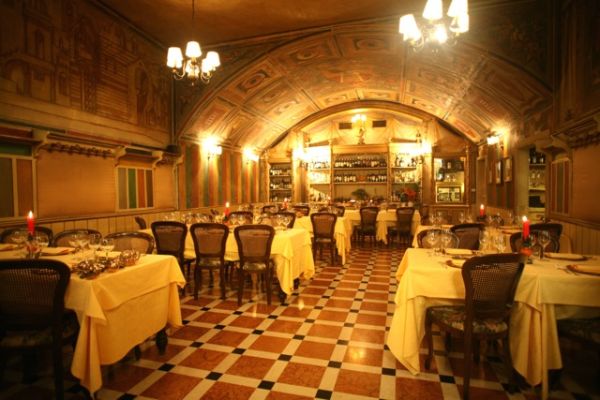 Contemporary Italian cuisine can be sampled at in-house restaurant Borsari 36, which features an open kitchen and an impressive breakfast spread that satisfies all manner of sweet and savoury cravings, adequately preparing us for another day of roaming and exploring. Although the Palazzo Victoria evokes modern style, much respect has been shown to its ancient past and guests shouldn't miss an opportunity to glimpse the Roman ruins it was built upon, dotted throughout the property. Where old and new collide but complement each other, that could well be the hotel's ethos, quite like Verona itself. And even if the city's star-crossed lovers atmosphere is at times contrived and overwhelming, one is never completely immune to her romantic charms.