My recent trip to Chile was the source of much excitement, not least because I had the excuse to drink great wine all day, every day for a whole week (on someone else's wallet, no less. God, I love my job). I was welcomed by Concha y Toro – the world's biggest Chilean wine brand and responsible for an extensive portfolio of wine, from classic rich cab savs to the more surprising likes of minerally coastal Rieslings. So I had wine covered. I arrived in Santiago eager to learn more about Chilean viticulture and with my liver armoured.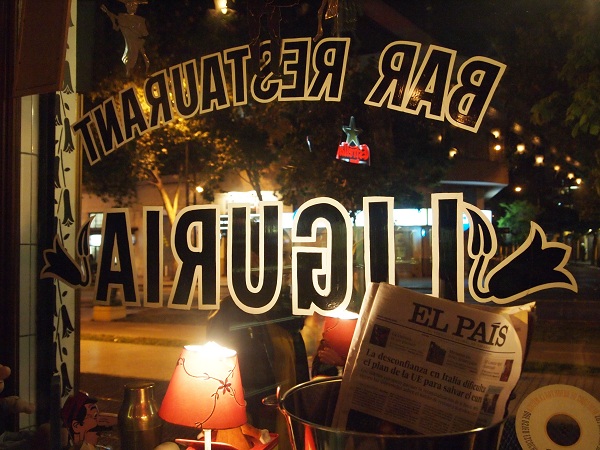 Now, no wining is complete without dining, so I also went determined to unfurl the treasures of Chile's cuisine. No one ever talks about Chilean food and I eventually found out why. Let's just say it's no coincidence that this is South America's most anorexic looking nation. But hell, I won't tell all in my second paragraph!
I came away with a handful of little tales about gastronomic Chile: some enlightening, some delicious, and some neither of the above. This inspired an episodic piece charting the highs and the lows.
Carmenere
My first thought about Carmenere was, "What a pretty word. Would I call my daughter that?" (Incidentally, I remember thinking the same about Chlamydia before I knew what it was.) Yes, Carmenere is a fittingly nice word for a very nice wine. It's also found mostly in Chile. Here's the story: the French took a load of vines out to Chile in the 19th century, which they promptly seemed to forget about. A phylloxera outbreak then ravaged Bordeaux's grapes and Carmenere was thought to be extinct. It was rediscovered in Chile many decades later – its rusty yellow leaves and bursting blue fruit having been mistaken for Merlot all that time. Concha y Toro have done a lovely job of bringing a particularly good one to shelves and tables alike, including mine just hours after landing in Chile. We were welcomed with Marques de Casa Concha's 2009 Carmenere. Though one of the more mid-range options, this deep, tobacco-y vino tinto was actually my favourite Carmenere, followed closely by the higher end Carmin de Peumo. Sumptuous. If my one-day daughter does get named Carmenere, I can safely say she'll be infinitely classier than a WAG-ish Chardonnay.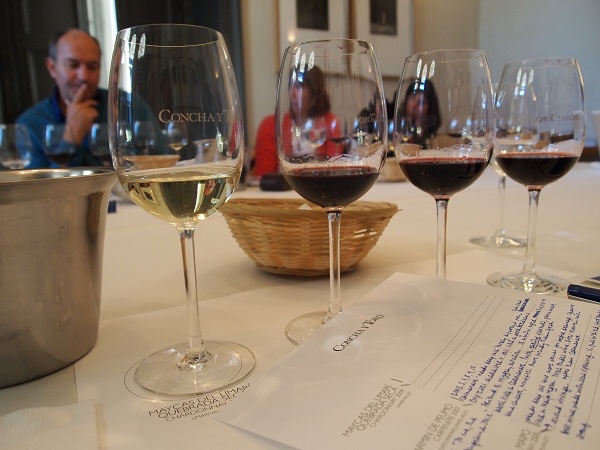 Casablanca Valley
The Casablanca Valley is loved for its white wines – mainly Sauvignon Blancs and Chardonnays. An hour or two north of the other Chilean wine valleys (of which Maipo and Colchagua are most famous) and closer to the sea, the soils here are mineral rich, chalky and make for distinctive tipple. My best moment of Chile was spent in Casablanca's Kingston Vineyard under a makeshift canopy, with four other journos and the wine maker Ignacio Recabarren. Sips of his latest wares, the Terrunyo Riesling and an unexpectedly smoky Syrah, confirmed that Casablanca does indeed mother unique wine, to which Ignacio plays dad. The furrows of his brow mirror those of the vineyard, he has a wave of medieval outgrown brown hair and a potty mouth. Idiosyncratic, just like his wines.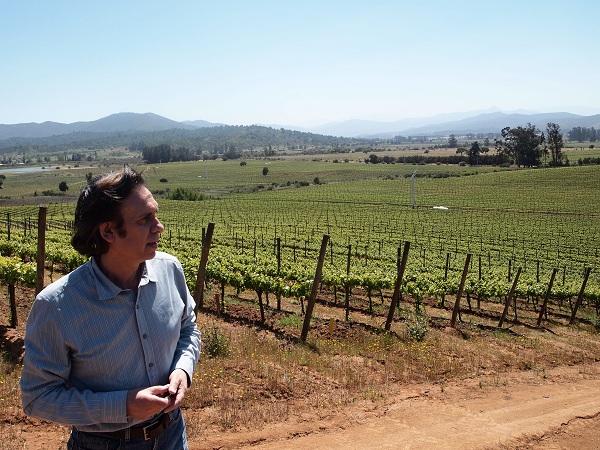 Sandwiches
I'd got it into my head that I simply must try a Completo sandwich, essentially a Chilean hotdog loaded with avocado, tomatoes and mayonnaise. Surf the internet – bloggers go crazy for it – and Anthony Bourdain's search for Santiago's best Completo makes for compelling viewing on YouTube. I felt I couldn't leave without trying the famed Chilean sandwich, even if it was a just frankfurter with tri-coloured gloops of processed topping. So, after a week of fine dining, wine pairing and general press trip spoils, we found ourselves in a Santiago dive, which disproved my theory that all the best food comes from humble outlets! For a sandwich whose name means 'complete' there was definitely something missing… Oh yes, edibility. I hold the sausage responsible.
In the bigger picture, Chile does know how to make a good sandwich, and those involving some classic cuts of South American beef are best. The Mechada at Santiago's Liguria bar and restaurant had our tongues lolling. Thin cuts of churrasco steak are slow-cooked in white wine and then loaded into white bread rolls with – guess what – avocado, tomato and mayo. Enjoy with a meaty red like Don Melchor cab sav and dance the Cueca afterwards. If you're unsure how to dance the Cueca, don't worry. I bobbed around like it was Burns Night and threw a handkerchief to great acclaim.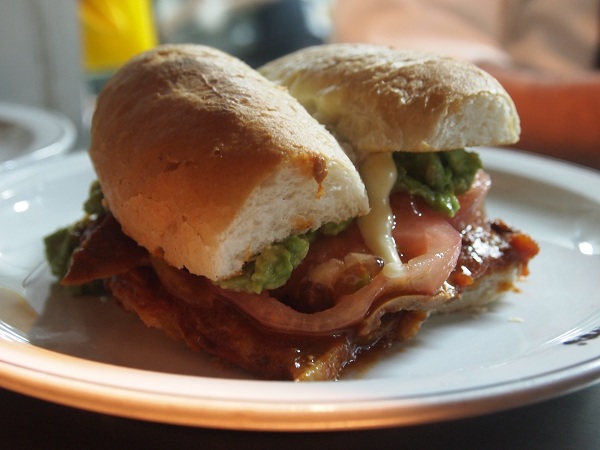 Ceviche
The Chileans take great pride in their seafood. Theirs is a nation that lines a hefty strip of the Pacific after all, the fruits of which dress the plates of restaurants and homes countrywide. Tuna from Easter Island is thick and bulging purple (ooh, my), clams with Parmesan a hugely popular starter but most of all, Chile boasts outstanding ceviche. This is a raw fish stew you'll find all over Latin America using various fish and shellfish, though in Chile sea bass and scallops are favourites. The fish is marinated in lemon and lime juice, with garlic, chilli, coriander, red onion, tomato, avocado, and left a few hours. Trouble is, unlike the rather more ambiguous Hoummus Wars in the Middle East and North Africa (where does it come from?!), Ceviche is generally acknowledged to be Peruvian. So while one of Chile's great culinary delicacies isn't in fact Chilean, they do make it awfully well.
And they're not the only ones. London's own Ceviche restaurant, called Ceviche, comes to Soho in March. Until then I've heard the Pollen Street Social's scallop ceviche with yuzu soy dressing is a corker. Enjoy with a punchy Chilean white wine like the Amelia Chardonnay.
Soups
Chile's most noteworthy fare is the simplest – sandwiches, ceviche, soups – all easily prepared dishes reliant on outstanding fresh ingredients. On my final day I went to Galindo restaurant in Santiago's Bellavista neighbourhood. Cheap and cheerful, Galindo proved that 1. There is such a thing as great Chilean food and 2. You don't have to spend a fortune to get your teeth into some! I ordered my last glass of velvety Carmenere and a soup I still dream about. Rugged and beautiful, this was the unshaven Ryan Gosling of sopas, steaming broth poured over a rainbow of chicken leg, corn, carrot and parsley. It is my lasting memory of that last day in Chile, that and fellow hack Rory Ross's observation that Santiago "isn't exactly a throbbing metropolis…except in the seismic sense, of course."
I was impressed by Chile's boutique wines, unsurprisingly. It's not only home to affordable New World red like Casillero del Diablo, but some very fine wines. It's got some catching up to do on the food front, though. We had many a fancy meal that – though hugely enjoyable – was in many ways eclipsed by our street food experiences. With the exception of Completogate, of course.