It's no surprise that we are all apparently reading 33% more books than usual during the lockdown. And for sheer escapism, you can't beat a good thriller. Here are a couple of page-turners to put on your list…
Perdition's Child by Anne Coates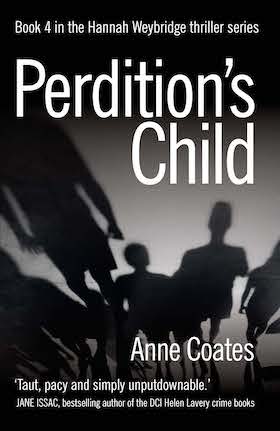 Perdition's Child is the fourth outing for Hannah Weybridge, an investigative journalist and single mother with an uncanny knack for getting into hot water at the same time as getting her story. Set in the London of the 1990s, this time Hannah is caught up in uncovering the fate of a group of children sent to Australia after the war and, in particular, those who ended up in a brutal religious institution, the Brotherhood of Holy Pilgrims.
It's a fascinating look at a very different era (can it really be only 30 years ago?) and peppered with satisfyingly gruesome murders. For those intrigued by Hannah's past – and it is a pretty tangled one, both personally and professionally – you can go back to the beginning with Dancers in the Wind (prostitution on the capital's streets), Death's Silent Witness (which opens with the murder of Hannah's friend) and Songs of Innocence (forced marriage).
Pacy and evocative.
Perdition's Child by Anne Coates is published by Urbane Publications and is available from www.hive.co.uk, Waterstone's and all good stockists.
Conviction by Denise Mina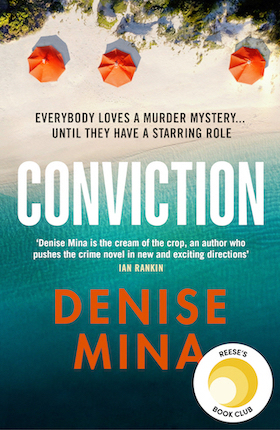 Conviction is two thrillers for the price of one. There is the story of Anna/Sophie and the gruesome past she has run away from. And then there's a second story told first in the form of a real-life mystery podcast (Anna/Sophie's favourite form of entertainment). This one is the story of a yacht that sinks inexplicably with three people on board, the owner and his two children. But the owner, Leon, turns out to be a figure from Anna/Sophie's own past and soon the two stories are inextricably intertwined.
Mina takes us off at a gallop through Paris, Venice and remote Scottish castles. Her cast of characters is pretty colourful, too, with Nazi billionaires, ageing coke-addicted super-models and an endearing former pop star with anorexia.
A dark, funny romp and a compulsive read.
Conviction by Denise Mina is published by Penguin. For more information and links to stockists, visit www.penguin.co.uk.