Many readers will know Malcolm Hollingdrake from the ten books in his Harrogate Crime Series. I am new to his work so it was fortuitous that he has started the new Merseyside Crime Series and I could begin at the beginning.
If you enjoy reading a strong police procedural, then you are in for a treat. Catch As Catch Can embraces the darker side of criminal activity and some of the scenes are not for the faint-hearted reader as you will see from the opening passage describing the brutal torture of a gang member.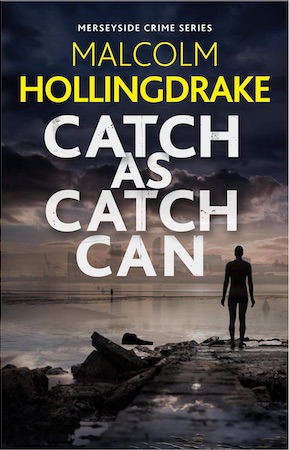 Meanwhile DI April Decent, newly arrived in Merseyside from her native Yorkshire, is getting to know her new team and makes it obvious from the outset that she doesn't suffer fools gladly –  as DC Pete Bradshaw, known to everyone as Brad, soon learns. DS Skeeter Warlock, with two different coloured irises, soon has her measure and is a stalwart colleague who includes wrestling in her repertoire.
The team is faced with two seemingly unconnected crimes: a violent criminal gang preying on moped riders in the area and a badly mutilated and therefore not immediately identifiable, body apparently washed up on a windswept beach. With meticulous detective work, the connections between the crimes are revealed especially when a teenage girl disappears from her flat. However, there are missing links that have to be found­ – one of which will force them to face some uncomfortable home truths. A brilliant and disturbing novel to establish the series.
Often when you've read the first book in a new series you have to wait some time before the next one. Fortunately, that is not the case with Syn published a month after Catch As Catch Can. Having set the scene in the first book, Syn is the perfect sequel. The team is perplexed when a young woman goes missing. Apparently, she'd done this before but DI Decent is convinced there is something more to this disappearance but is her instinct right? Only the reader is privy to the first person prologue which details a scene which lights the fuse to a series of horrifying murders. No one knows the identity of the perpetrator but he is set on a path of retribution and and evil revenge. Decent and her team have a list of possible culprits but the evidence eludes them…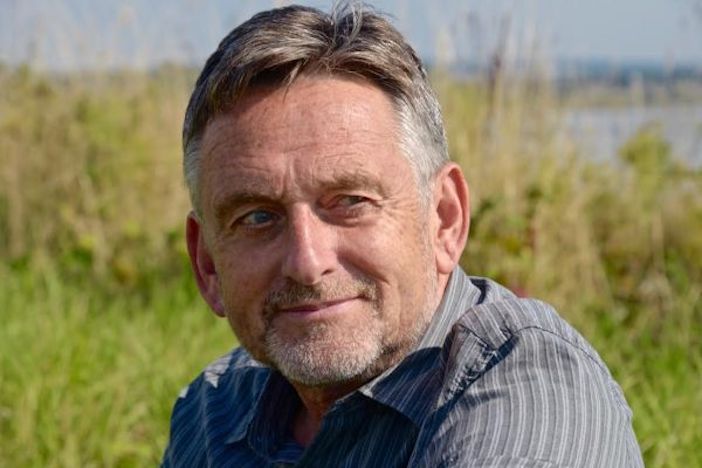 Malcolm Hollingdrake has produced a dream team with DI Decent and DS Warlock for this new series and certainly doesn't hold back on the descriptions of murdered bodies. The narratives are intensely dark and gritty. He handles the themes with assurance and the storytelling is superb as the language flows and compels the reader on.  The characters are well rounded, avoiding the stereotypes often found in police procedurals, and with enough twists and turns to keep the reader on their toes until the dramatic dénouement.
Born in a Bradford library, Malcolm Hollingdrake may have aspired to be an author, but en route he worked in education for many years, even teaching for a period in Cairo before he started writing. Catch As Catch Can and Syn are both available as paperbacks and ebooks, published by Hobeck Books.
Anne Coates is a journalist and author of the Hannah Weybridge crime thriller series: Dancers in the Wind, Death's Silent Judgement, Songs of Innocence and Perdition's Child.