Body on the Island is the second in Victoria Dowd's The Smart Woman's Guide to Murder series. I loved her début, which involves a book club on a weekend break in an old manor house, finding that real life plots and deaths overshadow the fiction they never seem to get around to reading. They are a strange crew organised by Pandora Smart with her daughter Ursula tagging along. It was great fun to read as the author pays homage to the Golden Age of Crime and more especially her inspiration, Agatha Christie. It's worth starting with this book but not essential.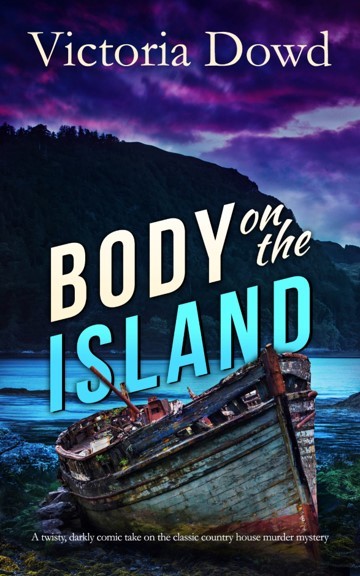 In Body on the Island, the narrator is again Ursula Smart (this is not her real name). Smart by name but not always by nature. Ursula who has a propensity for fainting (little wonder when they have no food) is a vulnerable young woman still grieving for her dead father to whom she has attributed almost saint-like qualities while she bickers with her mother and her mother's friends. Surviving the murders of the first book, The Slaughterhouse Five, as they have become known in the media, sign up for a survival course on a Scottish Island led by "Kempmobile" as Ursula calls him. In fact the original party only included Ursula, her mother Pandora, aunt Charlotte and godmother Mirabelle. There's not much love lost between any of them but they are unanimous in their venomous invectives when, to their chagrin, the fifth book clubber, Bridget, along with a new dog, has also signed up – furious that she had been left out although the book club has been long disbanded.
The novel opens with a powerfully written depiction of a shipwreck in which Ursula, fearing for her life, witnesses the first murder but cannot make out who the perpetrator is – only hands and the back of a head are visible and they are blurred images. Then the narration switches back to their introduction to the course, which promises, among other delights, foraging, yoga, and mindfulness none of which is on offer when the five women, plus Jess, Angel, Bottlenose and Spear as well as two drowned bodies are thrown up on an uninhabited island and face starvation, hypothermia and the knowledge that there is a murderer among them. As the body count rises suspicion eats away at them all. Who is the killer and will the Smart women manage to outwit him or her?
And so we have Christie's And Then There Were None scenario given a contemporary setting. Victoria Dowd has created a narrative rife with witty, dark humour and a weathered eye for the ridiculous as well as plenty of twists. A powerful cocktail.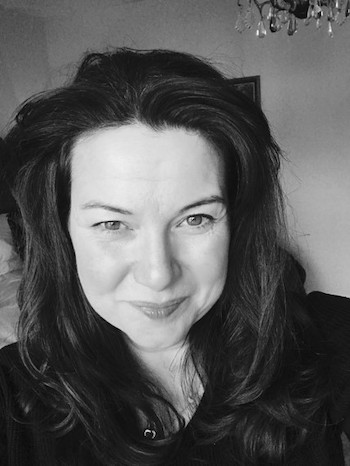 For me many of the characters have a Dickensian feel about them: their names and descriptions perhaps depicting their level of morality. I'm thinking particularly of the likes of Captain Bottlenose who manages to stay drunk most of the time in spite of only having Ursula's hip flask of brandy and has excruciatingly disgusting personal habits. But what about Angel? And Spear, the owner of "the knife"?
The author skillfully reveals the characters' histories and possible motives in an intricately woven plot that keeps the reader guessing. Pick up the clues as you read along and be wary of red herrings and distractions. There is a murderer on the island.
Victoria Dowd was 
a criminal law barrister on the London circuit for 
many years. Often her cases were much stranger than fiction. She won the Go Gothic Fiction prize for short fiction 2019. She lives with her husband and two children, splitting her time between London and Devon, where she indulges her passion for all things Agatha Christie. Body on the Island by Victoria Dowd is out now, published by Joffe Books.
Anne Coates is a journalist and author of the Hannah Weybridge crime thriller series: Dancers in the Wind, Death's Silent Judgement, Songs of Innocence and Perdition's Child, published by Urbane Publications.