From one travel writer to another, Sarah Tucker considers a title that seems oddly appropriate to the current climate…
Last week, I received a call with an offer to interview an author who had just written a book about the importance of being outdoors. I laughed. Almost eight weeks into social distancing and isolation, no-one is going anywhere – or, if they are, it has been (for most of us who are 'non-essential') illegal – and I thought it a cruel irony someone has written a book about the importance (in fact, the necessity) of spending time outside. The strap line was even 'Get out – stay out for as long as you can'. I mean, really!
The more I heard about it, the more I feared it was another 'I have climbed this mountain'/'rafted that river'/'look at me, aren't I amazing' sort of read, of the sort I never pick up in a book shop, believing it to be more ego massage than genuinely informative. It didn't bode well. After the call, I was close to offering an impassive 'thanks but no thanks'.
But then I spoke to the author, Marshall Ulrich – and read the book – and that all changed.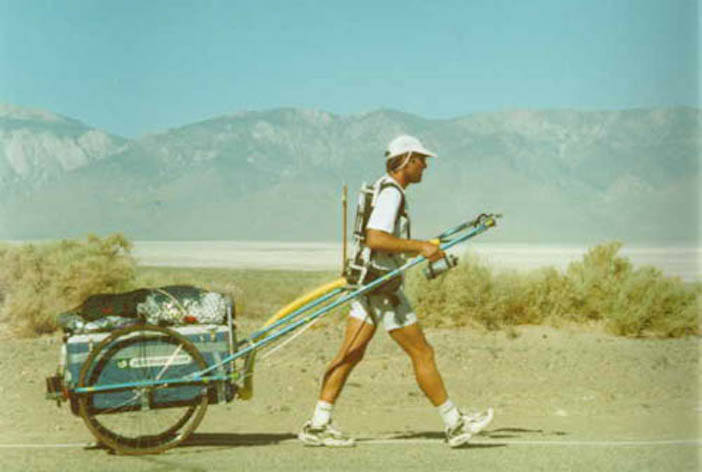 Explorer and ultra runner, Marshall was brought up on a farm in Colorado, studied design at Northern Colorado University, and then decided to challenge himself. And not just marathons and triathlons and ironmans and conquering mountains, the usual mid-life macho crisis fodder. There was no epiphany, no 'aha' moment, nor indeed a mid-life crisis itself, just a raw understanding of how we are connected to nature. His book, 'Both Feet on the Ground: Reflections from the Outside', is fitting, stripping away the macho element of adventuring and taking a deeper, almost feminine appraisal of how people should feel about their place in nature.
The chapters flow like a river through Ulrich's various adventures relating them to the value of the earth; sustenance and grounding for the Earth section; daring, acclimatisation and altitude for the Air; perseverance, and retreat for the Fire; and courage, redemption and reflection for the Water. It's like a travel Bible in the true sense of the world, the sort of book you will want to dip in and out of, never going too heavy on the spiritual (often the way with self-serving, self-analysis travel books).
He quotes Jack London as his inspiration – in fact, he quotes a lot throughout – and his reflections are what make this book eminently readable. It's a quality often lacking in travel narratives; they show and tell, they cast opinion, but it is often tissue paper deep, perhaps lost in the edit or the ego or a combination of both.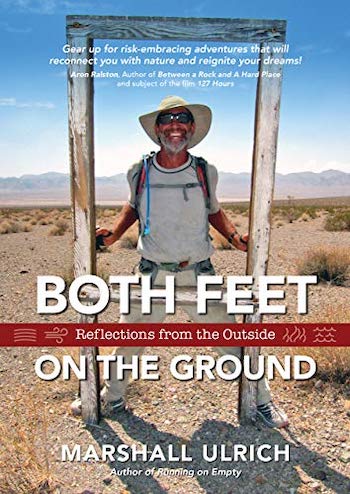 This book goes deeper. I had a good chat with Marshall (on Zoom, of course), and when I wrote The A-to-Zen of Travel some years ago, it gave me an appreciation that many travellers/tourists/adventurers don't get as much from their journeys as they should. They fail to reflect. And Marshall's reflections challenge the reader on theirs. That's powerful. I especially enjoyed his journey through Death Valley, his greatest adversary, a place I visited many years ago with my teenage son, and felt was probably one of the most authentically spiritual places on the planet.
In writing this book Marshall has shown the reader how to appreciate how we use our time outdoors, not by showing us what to do, or why you should do it, but how to do it. How to think about it in a different way, which gives the experience a different worth. That's clever.
He starts the book with a quote by Henry David Thoreau, which sums up his attitude towards journeys, and life: 'I believe that there is a subtle magnetism in Nature, which, if we unconsciously yield to it, will direct us aright".
If you don't already feel this when you travel, you'll recognise that magnetism after reading this very well-written, genuinely useful and engaging book.
'Both Feet on the Ground: Reflections from the Outside' is published by DNA Books and available from all good stockists.