Triple Jeopardy by Christopher Lowery
Christopher Lowery is the author of the bestselling African Diamonds trilogy: The Angolan Clan, The Rwandan Hostage and The Dark Web. Although we have a publisher in common, I hadn't read his books until his latest, Triple Jeopardy, a standalone, which takes up the story of some of the characters from the previous books and, set in 2019, confronts many topical issues (just in case we'd forgotten Brexit and the general election).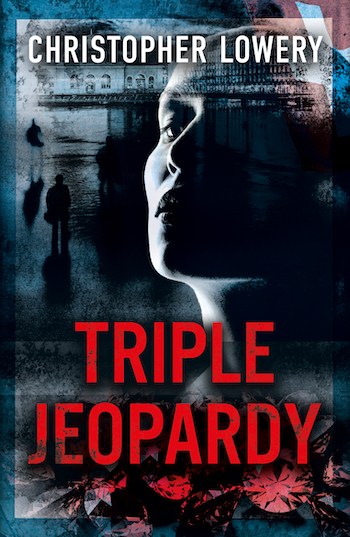 Triple Jeopardy is fast paced and action packed and its settings are decidedly international. From California to Marbella, London to Zurich and from Geneva to Luxembourg, it's perfect for vicarious lockdown travel, especially if you long for luxurious hotels, fabulous restaurants and exclusive auction houses.
The story begins with an explosive double murder and suicide and doesn't pause for breath. The main female characters, Jenny Bishop and Esther Bonnard are like two sides of a coin. Both are intelligent and ruthless, beautiful and cultured but one of them is a murderously evil sociopath who uses people as her expendable pawns and stops at nothing when it comes to revenge. The other inspires love and devotion in her friends and family. That's not to say, though, that she, too, lacks a steely resolve. There are some perfectly plotted moments when the two women just miss bumping into each other by minutes.
There are plenty – rather a lot – of other characters of varying shades of good and evil. Many are motivated by status, money and influence; some are honest or looking for justice. Lowery has a great skill in exposing his characters' flaws in a sentence or two – so it never slows down the rattling pace of the story.
The intricate plot explores money laundering, stock market scams, murder, revenge, avarice and fraud and a priceless haul of diamonds that have been missing for over 50 years. So never a dull chapter. The various strands are cleverly woven together until the dramatic and satisfying dénouement.
Christopher Lowery was born in the northeast of England, and has lived and worked in six different countries over the last 50 years. He has created several successful companies around the world. In 2014, he started writing historically/factually-based thrillers based on his family's experiences during the Portuguese Revolution of the Carnations of 1974, his daughter's work as a delegate with the ICRC in Rwanda in 1996 and his experience as one of the creators of The Internet of Things. Triple Jeopardy is out now, published by Urbane Publications.
Daria's Daughter by Linda Huber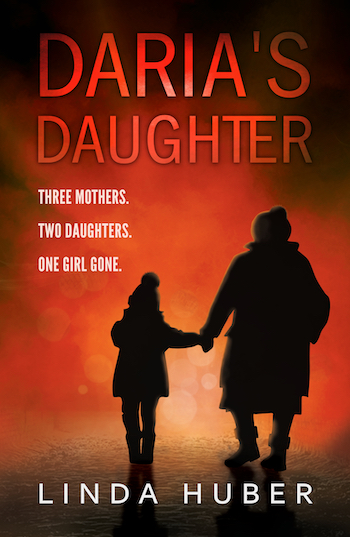 From a thriller set on an international stage we move to domestic mystery set in Glasgow with the fabulous strapline on the cover: "Three mothers. Two Daughters. One girl gone."
The action takes place over 34 days following a horrific road accident leaving Daria hospitalised and grieving for a daughter, Evie, who has simply vanished and a husband who lays the blame solely on her. As the marriage deteriorates, her destiny seems inextricably linked with an old school friend, Liane and her daughter Frith.
And then there's Mammy. Living on the edge of society, overcome by the ravages of age but full of love for her family of cats and Bridie…
Narrated from three mother's viewpoints with insights from two little girls, Linda Huber navigates the emotional webs of maternal love, friendship, loss and grief, fear and anxiety with a deft hand.
For me the book got better as it went along, culminating in a race against time which will have you on the edge of your seat.
Linda Huber is an ex-physiotherapist who grew up in Glasgow but has lived over half her life in Switzerland. The inspiration for her books comes from everyday life – a family member's struggle with dementia, the discovery that a child in her extended family drowned in the 1940s – and is blended to create a fast-paced, sometimes chilling memorable fiction. Daria's Daughter is out now, published by Hobeck Books.
Anne Coates is a journalist and author of the Hannah Weybridge crime thriller series: Dancers in the Wind, Death's Silent Judgement, Songs of Innocence and Perdition's Child, published by Urbane Publications.
Header image: Photo by Andriyko Podilnyk on Unsplash