In a twist on the gifting recommendations this time of year, crime author Anne Coates recommends two titles in the genre each with a very different approach to the setting…
Something I particularly enjoy when reading crime novels, is how some authors explore contemporary, real life situations and themes in their fiction with great effect, shining a light on problems without being preachy. Two writers who have done this recently are international bestselling author, Pascal Engman, and debut novelist, Victoria Goldman.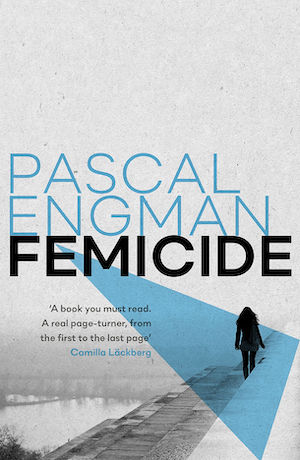 In Femicide, first published in Sweden in 2017 and translated by Michael Gallagher, Detective Vanessa Frank Engman is faced with what seems like an open and shut case when a young women is found dead just after her ex-partner has been released from jail. However, she is unconvinced and is proved right when a female journalist, Jasmina Kovak, comes forward with an alibi – he and some friends were brutally assaulting her at the time. Working on different leads, the two women uncover the shadowy world of the 'incel' community – involuntary celibates – men who have had no real interaction with women and hate them as a result. Their movement takes hold in Stockholm and their members are in all walks of life. More frightening still is they will stop at nothing to make themselves heard.
I found this a difficult read at times, especially the assault on Jasmina. However, Engman's narrative is completely compelling, the intricacies of the plot keep the reader on their toes and the action drives the narrative at an incredible pace with a dramatic climax that is everything you could wish for.
Following the publication of his first book The Patriots, in 2017, Pascal Engman has become the best-selling Swedish crime novelist of his generation. Engman, who resides in his native Stockholm, was born to a Swedish mother and a Chilean father and was previously a journalist at Swedish evening newspaper Expressen. Femicide is out now, published by Legend Press.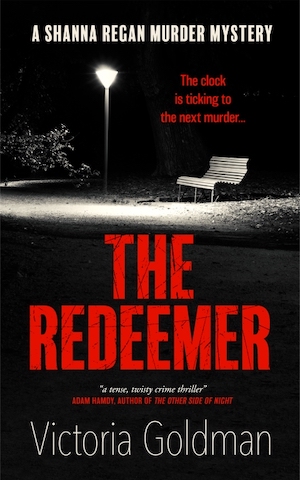 Shortlisted for 'Best Debut Crime Novel In 2022' in the Crime Fiction Lover Awards 2022, The Redeemer focuses on anti-Semitism in a small English town – a subject close to the author's heart. The book opens with the casual abuse of a Jewish woman walking home. The local racist yobs feel free to do as they wish as their leader's uncle is a police officer. When Shanna Regan, a freelance journalist working for a local magazine, witnesses this, she is attacked herself as she attempts to intervene. Shanna has returned from overseas, and is avoiding all contact from her ex-boyfriend for reasons that are gradually revealed in an intricate plot in which the personal interweaves with the public interest. Shanna's curiosity is aroused when she discovers a series of fake commemorative plaques placed throughout the town. As she investigates these, she discovers they are linked to vigilante killings spanning several decades, with links to the local Jewish community – and Shanna's own past. With her own life in danger, Shanna has to make the connections if she is to stop the next murder.
A well-paced and intriguing novel with well-rounded characters and an excellent sense of location. My only (small) criticism is that The Redeemer is a little heavy-handed on the information about Jewish lives and culture, which would have benefitted from a lighter touch, threaded into the narrative. But I daresay this will happen in the second Shanna Regan Mystery, as the author relaxes into what should become a series to watch out for.
Victoria Goldman is a freelance journalist, editor and proofreader who lives in Hertfordshire with her husband and two sons. She is currently writing the second Shanna Regan Murder Mystery. The Redeemer is out now, published by Three Crowns Publishing. You can buy The Redeemer from Amazon here and from other leading book retailers, including Waterstones and Hive.co.uk.
Anne Coates is a journalist and author whose Hannah Weybridge series is published by Red Dog Press.
Header photo by Blaz Photo (courtesy of Unsplash)