Assuming we manage to get away this summer, what could be better to be on a beach or by the pool and, as you relax and bake in the afternoon sun, your nerves are pulled taught by the pages of a gripping thriller. Each to their own, eh? Seasoned crime writer Anne Coates reviews two edge-of-your-sun-lounger reads for the holiday season…
One Good Lie by Jane Isaac
Famed for her police procedurals, Jane Isaac has written her first psychological thriller which deals with the aftermath of a murder with huge repercussions for the family involved as another murder happens which may or may not be related. Everyone is a suspect…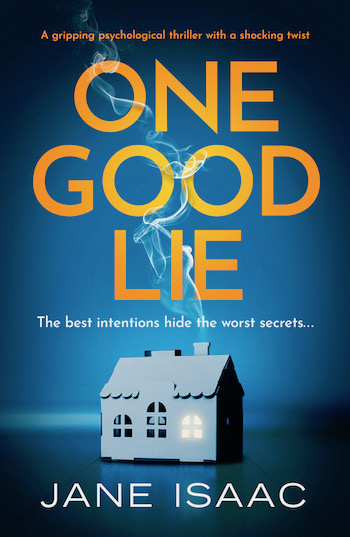 A year after her murder, sisters Sophie and Ruby organise a celebration of their mother's life. Ruby is worried about her younger sister who believes she was to blame as she had introduced her mother to the person who had been tried and found guilty of her murder. Fortunately, she has the support of a newish partner, Ewan. However, after the wake, another body is found, a witness who failed to materialise at the trial. Ruby realises that Ewan, too, could be a suspect. She tells a lie which drives a wedge between the sisters and puts them both at risk.
Jane Isaac has created a scenario set in a small town which will keep you guessing right up to the end with red herrings and plot twists. The chilling prologue foreshadows the terror to come. With consummate assurance, she weaves a plot in which family dynamics and secrets, which once revealed, could make or break relationships. The narrative is perfectly crafted and the characters are deftly drawn.
One Good Lie by Jane Isaac is published by Canelo. Jane Isaac is married to a serving police officer and is the author of three critically acclaimed detective series featuring DCI Helen Lavery, DI Will Jackman and DC Beth Chamberlain, a family liaison officer. One Good Lie is available in paperback and ebook.
The Invitation by A.M. Castle
A.M. Castle recreates the classic Agatha Christie locked room mystery – only, for her contemporary characters in The Invitation, the crime scene is an island off the coast of Cornwall, boasting a castle owned by Lord Tregowan. His new young, socialite wife, Rachel, invites three university friends plus partners and offspring for a weekend which includes a masked dinner for thirteen. She has been carefully planning this evening down to the last degree.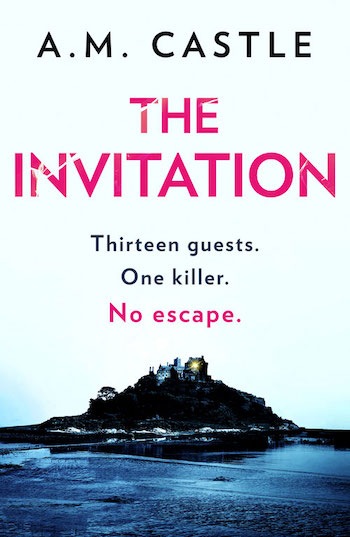 Over the years Vicky, Gita and Jane have kept in touch but they learn about Rachel's life mostly from the gossip columns as her inherited fortune means she jets around the world and only sees them sporadically until she invites them to her new island home. She alone, knows everyone's darkest secrets – including those of the male guests and children – and she's determined to manipulate the weekend and everyone there for a very special reason.
A terrible storm means the island is cut off from the mainland and by the second evening one of their party has been killed. As past betrayals and grievances are revealed, nerves fray and friendships begin to fracture. There is no escape and no way of calling for help. Just when you think you know who the murderer is, that person becomes a victim. When everyone is keeping secrets, anybody could be the next victim…
The story is adeptly told via various viewpoints each with an axe to grind so the reader can never be sure who is telling the truth. Castle creates characters which are relatable in a tense and traumatic situation. Follow the clues to discover the murderer before the dramatic dénouement.
Before turning to crime, Alice Castle, who lives in SE London with her two daughters and two cats, was a feature writer on national newspapers including the Daily Express, The Times and The Daily Telegraph. She writes the Death in Dulwich cozy crime series for Darkstroke/Crooked Cat as Alice Castle and psychological thrillers for HQDigital under the name A.M. Castle. Her first HQ thriller, The Perfect Widow, was an Amazon number one best seller in Noir Crime and is a top-selling audiobook. The Invitation, is now available in paperback published by HQDigital.
Anne Coates is a journalist and author of the Hannah Weybridge crime series currently being republished by Red Dog Press. The first, Dancers in the Wind is released as a hardcover, paperback and ebook on 10 August, 2021. For more information, please visit www.reddogpress.co.uk.
Header photo by Dan Dumitriu on Unsplash