Recently I caught up with the BBC4 series on Hemingway, which included a particularly arresting comment from this giant of an author about how he set out writing:
"… not just to depict life or criticise it but to actually make it alive so that when you've read something by me, you actually experience the thing. You can't do this without putting in the bad and the ugly as well as what is beautiful because if it was all beautiful, you can't believe in it. Things aren't that way. It is only by showing both sides, three dimensions and if possible four that you can write the way I want to…"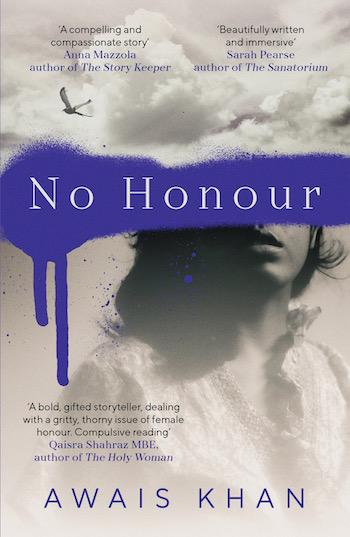 This resonated with me as I had just finished reading Awais Khan's No Honour in which he reveals aspects of his culture which are deeply shocking and disturbing: from murder to mutilation, depravity to despair. Somehow he wraps all of this in the transforming and healing power of love … the triumph of the human spirit and a brilliant writer.
This book, set in the seething city of Lahore and Khan Wala Village where life is feudal and basic, grabs you from the first sentences and doesn't let go. Even when you finish reading, scenes will haunt you. The opening passages, depicting a horrifying punishment of a young girl who has given birth to an illegitimate child, sets the scene and tone for the whole book. It is gut wrenching. Having worked on memoirs written by young women who have been sold into terrible situations and also forced marriages in the UK, as well as my own research for Songs of Innocence, I was still blindsided by the force of this story – of Abida and her father Jamil. There were moments when I had to pause – the dreadful power of the story was just too much.
Sixteen year-old Abida, the apple of her father's eye, falls in love with Kalim, university educated and an only child on whom the parents depend. When she discovers she'd pregnant, he eventually agrees to marry her but before that she is exposed by the village pir, who is determined she will be killed as per convention. An honour killing. Saved by her father and the surprising intervention of the police (organised by Kalim), Abida is married but her reputation and that of her family is ruined. She leaves with Kalim for a new life in Lahore. What happens there is a descent into depravity, which is deeply shocking. Abida disappears and a naïve but determined Jamil sets out from his village to find her.
The narrative is told from two viewpoints: father and daughter. Both are victims. Many of the female characters are as bad if not worse than the men in this exposition of prostitution, sex slaves, drug addiction, abduction and violence but there is also love in its many forms, for a child, a friend, a lover. Jamil is not like most of his peers. His mother brought him up to respect women and it is her teachings and the memory of their love which gives him the confidence to continue.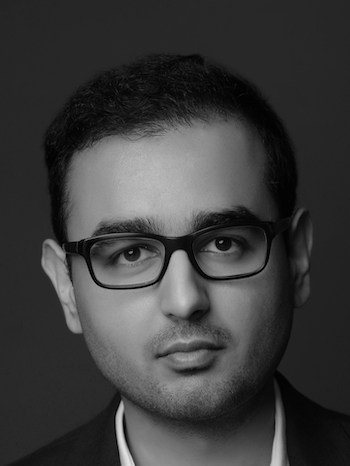 The writing of this book is pitch perfect. No word superfluous. Awais Khan directs and controls his material with assurance. He reveals aspects of his culture, which are deplorable but ends the book on a note of optimism ­– the triumph of the human spirit.
No Honour is not an easy read but it's a book which cannot be ignored.
Awais Khan is a graduate of the University of Western Ontario and Durham University and studied creative writing with Faber Academy. His debut novel, In the Company of Strangers, was published to critical acclaim and he now regularly appears on TV and radio. Awais also teaches an online creative writing course to aspiring writers around the world. He lives in Lahore and is currently working on his third novel. No Honour is out now, published by Orenda Books.
Anne Coates is a journalist and author of the Hannah Weybridge crime series currently being republished by Red Dog Press. The second story, Death's Silent Judgment, complete with a new look, is available in hardcover, paperback and e-book from 21st September. For more information, please visit www.reddogpress.co.uk.
Header photo: Lahore by Adeel Shabir on Unsplash