Louise Beech is a powerhouse of creativity. Anyone who had listened to her audiobook Daffodils (reviewed here) will know of her sad childhood, the abuse she suffered, her mother's negligence and depressive personality… not a great start in life but a deep vein of stories to be mined. Her books cover a range of themes often inspired by her own experiences including: working in a regional theatre I Am Dust; her daughter's Type One diabetes How to Be Brave; a friend's son's autism This Is How We Are Human (reviewed here).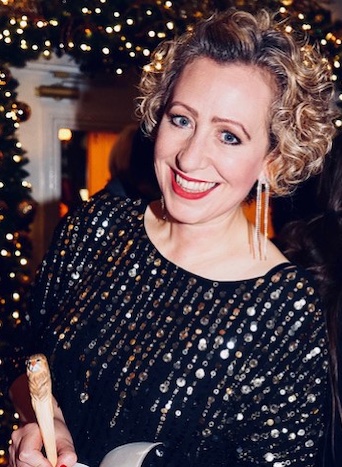 What comes through in Daffodils is the important role of her siblings in her life and this is perhaps the inspiration for Nothing Else. Heather Harris, a professional pianist and piano teacher lives a rather solitary and quiet life, haunted by the loss of her younger sister, Harriet, from whom she was separated when their parents died. The sisters were in care at the time as their paternal grandmother wanted nothing to do with them. Eventually Heather was adopted and continued with her piano studies haunted by a song she wrote as a child, to drown out the sound of violence in their home. A song she played with her little sister, Harriet. A song she longs to perform again.
When Heather is offered an opportunity to perform on a cruise ship, she is initially reticent to accept but spurred on by a musician friend she takes the plunge, seeing it as an opportunity to read her recently released childhood care records by day – searching for clues to her sister's disappearance – and play the piano by night. The records, although heavily redacted, mean she has to come to terms with the truth about a past she has been determined to forget.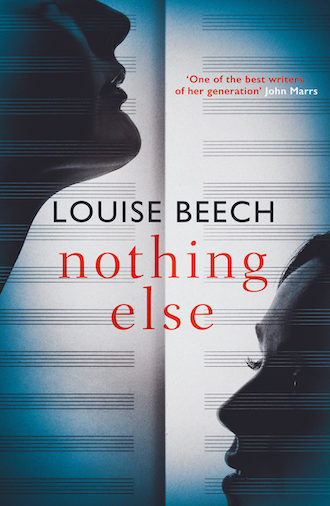 Setting the narrative on a cruise ship is inspired. The scenario motivates the protagonist to consider life differently and gives her the confidence to play the song that she has never before shared since being separated from Harriet. It is so well received by the ship's audiences that it becomes central to her repertoire. Louise Beech has created a beautifully written symphony which will linger in your mind long after the final page has been read. 
Totally engrossing, heart-breaking and ultimately uplifting, Nothing Else is a triumph – a beautifully choreographed and pitch perfect novel exploring devastating trauma, an unbreakable bond between sisters and the power of music to transcend, and change, everything – in major and minor keys. 
Louise Beech, whose novels have been shortlisted for several awards, lives with her husband on the outskirts of Hull where until recently she worked as a front of house usher at Hull Truck Theatre where her first play was performed in 2012. Her other books include: The Mountain in My Shoe – sequel to How To Be Brave, Maria in the Moon, The Lion Tamer Who Lost, Call Me Star Girl and This is How We Are Human all published by Orenda Press. Nothing Else is out now in paperback and ebook. For more information, visit www.orendabooks.co.uk.
Anne Coates is a journalist and author of the Hannah Weybridge crime thriller series: Dancers in the Wind, Death's Silent Judgement, Songs of Innocents, Perdition's Child and the latest, Stage Call – all published by Red Dog Press.
Header photo by Kévin and Laurianne Langlais on Unsplash.