One thing you know when you pick up a novel by Kate Atkinson is that you'll be in for a treat. Her literary oeuvre is diverse ranging from her Costa Book of the Year-winning first novel, Behind the Scenes at the Museum, to her bestselling literary crime novels featuring former detective Jackson Brodie. I expect a whole new group of readers were encouraged after watching adaptation of Life After Life, the acclaimed 2022 BBC TV series staring Thomasin Mackenzie.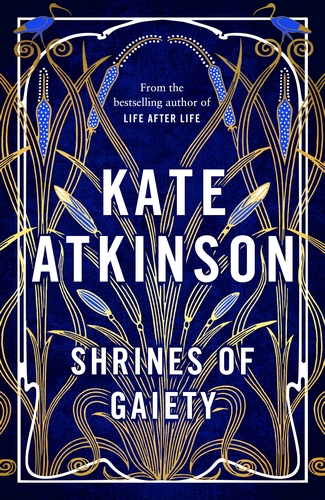 In Shrines of Gaiety, set in 1926, Atkinson recreates the world of between the wars London. The opening sees Nellie Coker, a ruthlessly ambitious matriarch leaving prison. She is a woman who has, against all odds, created an empire of night clubs in Soho each with its own personality and clientele from royalty and politicians to gangland bosses all serviced by young girls who are paid to dance with them. It's a hedonistic world of sharp contrasts from the glittering to the gutter perfectly portrayed by the author.
Nellie's ambitions are for her six offspring: the enigmatic Niven, haunted by his war experiences; Edith the capable but plain organiser; Ramsay who dreams of writing a bestselling novel but has neither talent or application; twins Betty and Shirley whom Nellie wants to marry into the aristocracy; and the youngest, Kitty who has been expelled from school.
However Nellie's success has brought enemies, which threaten both her existence and livelihood. During her absence her rule has been weakened and she can trust no one including and especially the police officer in her pay. As she strives to counteract the forces against her, she is haunted by the ghost of a young woman who used to work for her. Her body, along with those of other young women, is retrieved from the murky Thames and new to the area Inspector Frobisher is determined to solve their murders.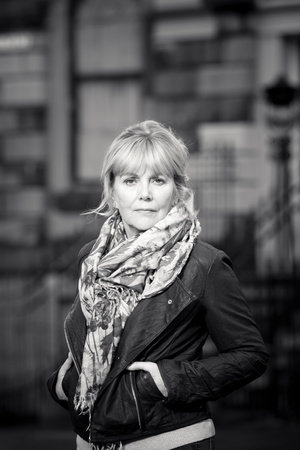 Atkinson interweaves the various strands of this hedonistic world with consummate skill. Relationships overlap from day to night as two young runaway girls, Freda and Florence, seek their fortune on the London stage while librarian and former war nurse, Gwendolen Kelling looks for them on behalf of her friend. In her quest, Gwendolen finds herself torn between the quaint gallantry of the upright and unhappily married Inspector and Niven Coker.
Shrines of Gaiety exhibits brilliant characterisation with a wealth of subtlety revealed in innocence and experience, good and evil with a counterbalancing of wealth and poverty, control and powerlessness, strength and weakness of mind and body, as well as the fragility of life itself.
The book is Dickensian in scope of both range of characters and locations. From the glamour of the night clubs with their less salubrious "backstage" events, to the squalour of rooms in the house of a back street abortionist. When worlds collide, sparks fly and characters are forced to question their allegiances.
Kate Atkinson was awarded an MBE in 2011 and is a Fellow of the Royal Society of Literature. Shrines of Gaiety by Kate Atkinson is out now in hardback, published by Doubleday. For more information, please visit www.penguinrandomhouse.com.
Header photo by Matias North (courtesy of Unsplash). Author photo by Euan Myles.