"God dislikes evil, and no happiness can be built on hate. Love one another as brothers." Josephine Baker
It's Black History Month in the US (the UK marks it later in the year) and there couldn't be a more inspirational woman for the Americans or indeed the entire world to celebrate than St. Louis, Missouri-born Josephine Baker who fought for racial equality throughout her life, inspiring a new generation to challenge racism, from the brutal American segregation laws which prompted her departure from the US as an ambitious young woman to the racial policies of Nazism. So when I discovered that Theatre Royal Bath were hosting author Damien Lewis for a talk on his highly acclaimed book, The Flame of Resistance, dedicated to Baker and her role as a formidable World War II spy, I was excited to learn more from the author who spent ten years uncovering her highly courageous movements during this period.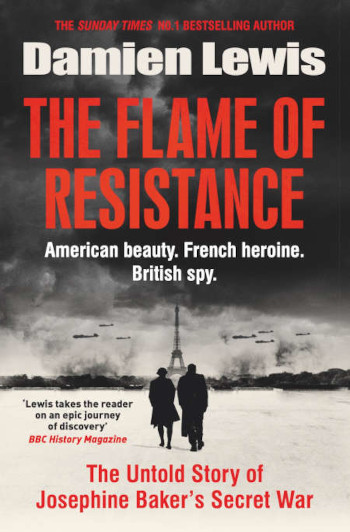 Having left for Paris at the age of nineteen in 1925, Baker shot to fame as an all-singing, all-dancing music hall performer, soon headlining in the Folies Bergère where her extremely revealing costume of artificial bananas caused a sensation and made her an icon of the 'Roaring Twenties'. Just two years after arriving in France, Baker became the first black woman to star in a major motion picture, the 1927 silent film Siren of the Tropics, defying all the odds to become one of the most revered entertainers of her day.
So when all 'negroes and Jews' were banned from the stage following the Nazi occupation of her beloved Paris in May 1940, and most of the freedoms (on and off the stage) which Baker had enjoyed since leaving the US were swept aside, she didn't think twice about risking her life for the land she now called home. Having experienced the evils of racism growing up in St. Louis, Baker was only too glad to help France and the people who had embraced her, and instead of returning to America she was determined to play her part in defeating evil upon being recruited as a Resistance spy. "When I was a child and they burned me out of my home, I was frightened and I ran away. Eventually I ran far away. It was to a place called France."
Having gone from a child who ate food scraps from bins to the most highly paid female performer in Europe, Baker's fabulous wealth and fame acted as a brilliant foil for the undercover work she and a small team of cohorts embarked on, setting up a base at her residence, Château Milandes. When travelling for performances in countries outside Nazi control, her magnetic persona and the large retinue including props, costumes and animals which she took with her wherever she went enabled her to pass top secret documents to the Allies without detection.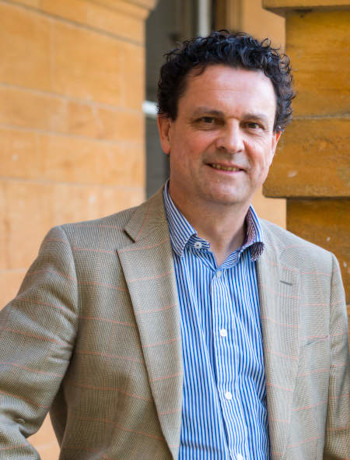 Hiding in plain sight, brazenly dressed in jewels and furs, she smiled and signed autographs for unsuspecting guards and officials while her luggage went unchecked, and she quickly became one of the most important weapons of the Resistance operation. Following WWII, Baker received many tributes as tokens of appreciation for her remarkable service including the Resistance Medal and the Croix de Guerre, with General Charles de Gaulle making her a Chevalier of the Légion d'honneur. Josephine Baker's role as a spy, which led to her becoming, in November 2021, the first black woman to be interred in the Panthéon in Paris as a mark of honour, was certainly the most audacious performance of her life and all the more fascinating to learn of due to it having taken until now (in large part thanks to the French government releasing previously classified documents) for us to fully comprehend the extent of Baker's Resistance activities and immense fortitude.
Drawing on new historical material, including previously undisclosed letters and journals, the prolific Damien Lewis, author of non-fiction titles including Hunting Hitler's Nukes and SAS Ghost Patrol, explained to the enraptured Theatre Royal Bath audience that this was the most painstaking research project of his career, due to so many files remaining out of bounds despite the long period of time since the war. That said, uncovering the remarkable wartime story of Josephine Baker and her unquantifiable work during WWII was a most worthy project and one that has brought Lewis an entirely new readership. He is also the co-executive producer and researcher on the forthcoming studio A24 TV series De La Resistance which will be based on The Flame of Resistance book, with (eight-times Grammy-nominated) American singer, rapper and actress Janelle Monáe having been cast as the woman who has inspired her throughout her own career – the beautiful and indefatigable Josephine Baker.
The Flame of Resistance by Damien Lewis (RRP £20) is published by Quercus ISBN-13: 9781529416770. For more information on this and other works by Damien Lewis please visit the author's website. For more information on future author talks and events please visit Theatre Royal Bath. Photo of Josephine Baker attending a diplomatic party courtesy of Service Historique de la Defence. Photo of Damien Lewis by Millard Photography.