The Killing Kind is one of the most exciting thrillers to grace my shelves recently. It's a compelling narrative told in the first person by barrister Ingrid Smith, beginning in 2019 and reverting to 2016, when as a junior, Ingrid defended John Webster against a harassment charge – and won the case. However, all her training and experience dealing with tricky clients didn't prepare her for the plaintive turning on her – following her, ruining her relationship with fiancé, Mark, and even destroying their home.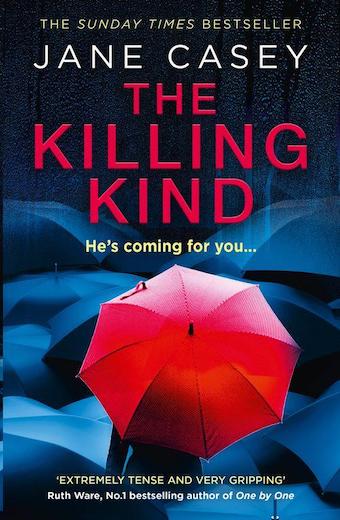 Two years on, Ingrid believes she has finally escaped his clutches. But when another barrister to whom she'd lent her umbrella is run down and killed on a busy London road, Ingrid is sure she was the intended victim. And then Webster shows up at her door claiming Ingrid is in danger – and that only he can protect her. Stalker or saviour? Murderer or protector? The clock is ticking for Ingrid to decide before the killer strikes again. Only one police officer, Adam Nash, connected to the earlier case, seems to take her concerns seriously and is prepared to offer assistance whenever required.
I love first person narratives when they are as expertly executed as this one is. The writer's task is to ensure the strength of other characters so that they are not just shadowy figures. Casey does this in spades and manages to portray other players through dialogue and actions so that the reader has enough information to see – and judge – fully formed characters even though the narrative only shows different viewpoints with a few quoted emails from unidentified senders (not seen by Ingrid) and the emails she receives from police officers in reply to her witness statements.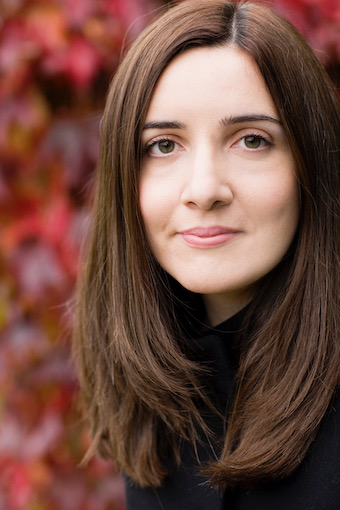 Jane Casey keeps the reader on their toes in this legal thriller that explores stalking, gaslighting and the role of women in society, and the dichotomy between justice and the law. It is replete with terrifying twists and deadly turns. Casey skillfully weaves fear and trepidation into small, everyday acts; doubt and despair into commonplace as well as extraordinary situations. Nothing is ever as it seems in this brilliantly manipulative narrative.
Jane Casey is no stranger to the crime world. Married to a criminal barrister, she has the inside track on some of the country's most dangerous offenders, giving her writing an unsettlingly realistic feel. This authenticity has made her novels international bestsellers and critical successes. They have been nominated for several awards and in 2015 Jane won both the Mary Higgins Clark Award and Irish Crime Novel of the Year for The Stranger You Know and After the Fire, respectively. In 2019, Cruel Acts was chosen as Irish Crime Novel of the Year at the Irish Book Awards. It was a Sunday Times bestseller.
Born in Dublin, Jane now lives in southwest London with her family. Published by HarperCollins, The Killing Kind, is out now, available in hardback, e-book and audio. For more information, please visit www.harpercollins.co.uk.
Anne Coates is a journalist and author of the Hannah Weybridge crime series currently being republished by Red Dog Press. The first, Dancers in the Wind is now available as a hardcover, paperback and e-book. For more information, visit www.reddogpress.co.uk.
Header photo by Quinton Coetzee on Unsplash