The Last Good Man is a novel that is suitably dystopian for our own strange times. The backdrop is some unnamed disaster. It has left the cities aflame and their populations starving and so Peck, our hero, sets out from the capital to find the man who was a brother to him, somewhere in the wilds of Dartmoor.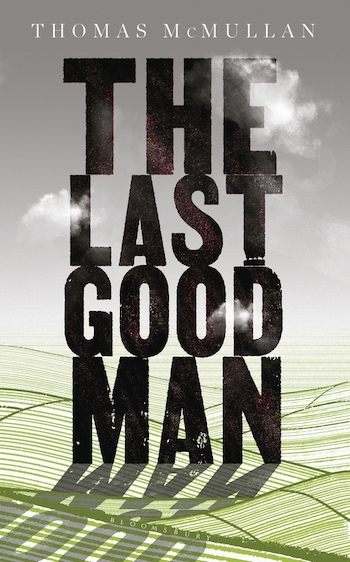 He finds not just James but a village where there is food for all, a school for children, a place where everyone looks out for one another. For Peck, it seems a paradise too good to be true. And indeed it is. The village lives in the shadow of a vast wall on which anonymous messages are written by anyone who has a suspicion, a resentment, or simple ill will against a neighbour. If enough villagers join in the slur, there will be a reckoning.
The reckoning often takes the form of a bizarre "atonement" when a villager is burdened – quite literally – by a piece of furniture (the size depending on the severity of the "crime" and roped onto his back). Then there are darker sins forcing the accused to flee across the treacherous moors only to be caught either in the deadly bogs or by the village's "chasers", bent on retribution.
The germ of Thomas McMullan's novel began when he was a teacher in China and he came across a wall in the university where people would leave messages accusing others of a range of crude, hateful slurs. It turned out this was something of a tradition that went back to China's imperial period but reached its zenith during the Cultural Revolution.
The fact that we have our own western version now will not be lost on readers. The dangers of social media lie at the very heart of McMullan's chilling story. And the idea that violent words can lead to violent acts is, as he demonstrates, all too real.
The Last Good Man by Thomas McMullan is published by Bloomsbury and is out now in hardback, paperback and e-book. For more information and to purchase, please visit www.bloomsbury.com.