When reviewing books I try to avoid reading other reviews and comments, so I had no idea what to expect from The Last Thing To Burn although I knew Will Dean's work from his series featuring Tuva Moodyson, a deaf detective: Dark Pines, Red Snow and Black River. His latest book is a study in claustrophobia, controlling and coersive behaviour, violence and sheer evil perpetrated by Lenn, a farmer in the east of England, on his trafficked Vietnamese "wife". It sounds grim but it's an utterly compelling – if difficult at times – read as narrated by Thanh Dao (renamed Jane by Lenn) who has just a spark of hope to keep her going.
The opening lines are heart-breaking:
"I'm not going back.
"Not now not ever. My right ankle is the size of a fist and I can feel bone shards scraping together, six-year-old shards, as I limp away from the farm cottage to the distant road…"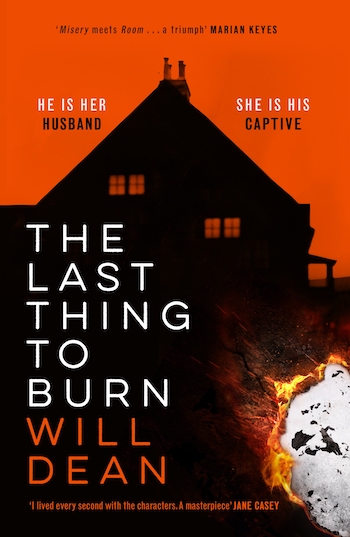 These words become even more poignant as we realise this escape attempt is doomed to failure as was her previous one which resulted in her mutilated ankle. Lenn used his bolt cutters to beat it to a pulp. To cope with the pain, Lenn feeds her tablets meant for animals. They blunt her senses as well and she becomes addicted to them, welcoming the chance she may black out. Lenn's controls, though, don't stop there. There are cameras that log her every move and the rules include leaving all doors open and cooking a limited selection of food just the way his mother did.
Lenn's dead mother is present in everything she left behind including her clothes, which Jane has to wear and the only book in the cottage, Of Mice and Men, which she reads over and over again, finding solace and hope in the characters' dilemma. By the time we meet Jane she has only four possessions left including letters from her sister, Kim-Ly, who had also been tricked into travelling to the UK. She is working in a nail parlour to pay off her debt and Jane clings to the thought of her achieving this. Each time Jane breaks one of Lenn's rules he takes one of her meagre possessions and burns it in the Rayburn, which is a dominant feature in the narrative as are Lenn's rituals which left this reader's heart pounding, heart in mouth.
The premise of The Last Thing To Burn came to Dean late one night between sleep and wakefulness and by the morning he had worked out the whole plot. However, many months of research followed, he told me: "because I wanted to do Thanh Dao justice. I think it's important to write with maximum empathy, caring about your characters, putting the work in, being sensitive. I try to do my best."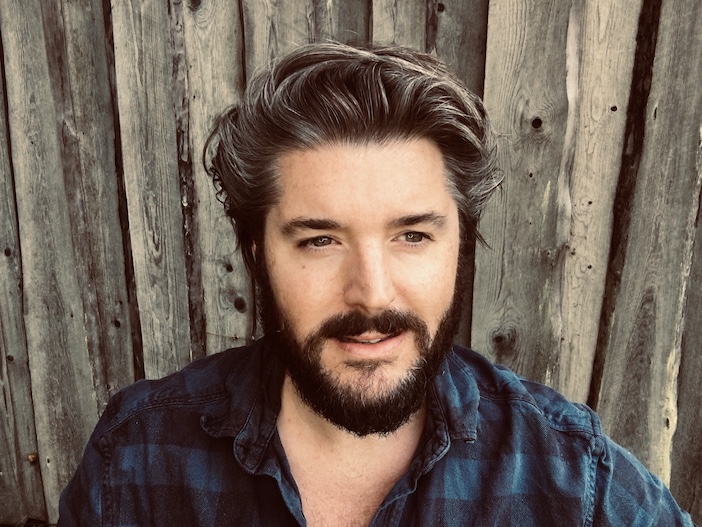 His best has resulted in a terrifying study in the erosion of a person's identity from changing her name onwards. The menace and tension is at times almost unbearable. There are terrible revelations and horrific scenes but throughout there is this glimmer of hope, which is justified in the Epilogue. A major achievement for a male writer to have created such a believable female protagonist. This is a brilliant book, which will haunt you long after you have read the final pages.
The Last Thing to Burn is published by Hodder & Stoughton and is available from all good stockists, hardback priced £12.99. During the pandemic please consider buying from uk.bookshop.org which supports indie bookshops.
Will Dean grew up in the East Midlands, living in nine different villages before the age of eighteen. After studying law at the LSE, and working many varied jobs in London, he settled in rural Sweden with his wife. He built a wooden house in a boggy forest clearing and it's from this base that he compulsively reads and writes.
Anne Coates is a journalist and author. Her Hannah Weybridge crime thriller series, is published by Urbane Publications.