As the likelihood of getting away to somewhere picture perfect slips further and further from our reach, here is a chance to dream. Lonely Planet has produced a wonderful compilation of photographs from some of the world's most beautiful places by some of its best photographers.
And, unusually, the photographers themselves get a voice. Not only do they tell the story behind a particular shot, they tell you how (in your dreams) to recreate it. For photographers, it's full of unusually detailed advice about camera set-ups and tips on light, colour and framing. For the rest of us, it's just breathtaking image after breathtaking image.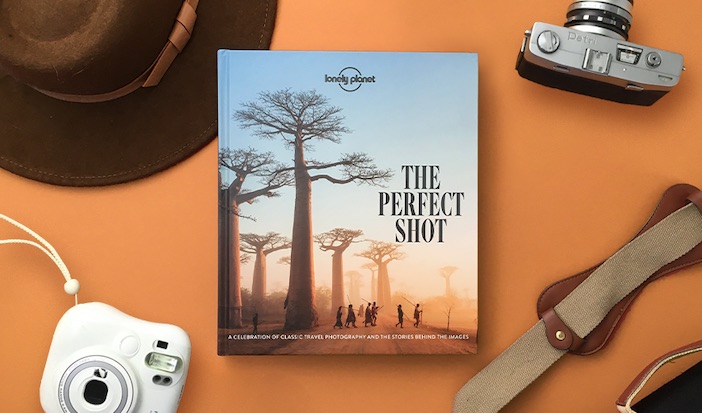 There are wonderful wildlife pictures – my absolute favourite here is the juvenile leopard who'd just woken up in his tree and looked straight into the camera. But I loved, too, the herd of wildebeest, the sea of king penguins in Antarctica, the close-up of a giant tortoise in Galapagos, the turtle hatchlings, racing towards the sea off Java. Then there are people, not posed, but going about their daily lives – a Masai boy walking with his herd, a lone diver leaping from a bridge into the River Neretva in Mostar, Hercegovina, a tea picker in Assam, fishermen in Kerala hauling their boat, a single figure walking up a red dune in Oman's Empty Quarter.
Even more surprising, perhaps, is how many of these photographs don't have people. How do you get a shot of an empty Golden Gate Bridge, Dubrovnik, Roman Forum, Colosseum or Borobodur? Beats me. We all wish we were there. But in our sad travel-free era, this is the next best thing…
The Perfect Shot by The Lonely Planet is available from Blackwells, Waterstones and other good stockists, priced at £24.99. For more insight from photographer Philip Lee Harvey, please see www.lonelyplanet.com.