What brings together gay Detective Sergeant, Harbinger Kaur, Ukrainian care worker, Natalka Kolisnyk, Benedict Cole, an ex-monk who owns a beachside coffee shack and retired Radio Three presenter, Edwin Fitzgerald? Answer: murder, of course, in the best "cosy crime" tradition.
Each of the civilians has a link to an elderly woman, Peggy Smith, and on her death they are drawn together by the conviction that she has been murdered…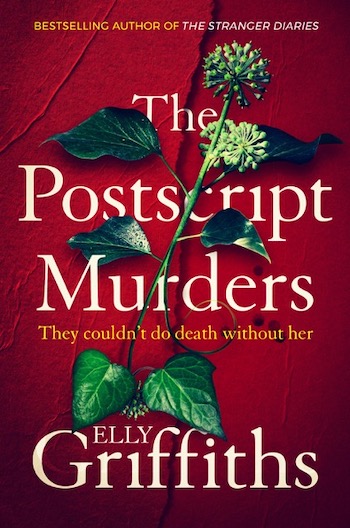 Peggy's apartment in the sheltered living complex Seaview Court overlooking the beach in Shoreham is full of books – mainly crime – and, as Natalka discovers, her name appears in many acknowledgments: "PS Thanks for the murders…"  To those authors she is known as The Murder Consultant for the help she gives them devising new ways to kill off characters.
When Peggy is found dead in her apartment at first no one suspects foul play until Natalka reveals that the old woman had thought she was being followed. Both Natalka and another resident and friend of the deceased, Edwin, confirm that Peggy had not been feeling ill on the day she died. However, her son Nigel is keen to get rid of the books and sell the flat.
There's an intricate pattern of clues to follow and unravel as Benedict, Edwin and Natalka take off on a road trip to a book festival in Aberdeen to continue their investigations after a bestselling author Peggy worked with is shot dead. Others may be at risk plus Natalka has her own reasons to be on the road.
Elly Griffiths weaves a compelling narrative and gradually reveals her characters' backgrounds and motivation. I loved the range and diversity of characters and the author's keen observations from Bibi, Harbinder's mother, always offering food to any visitor to the lovely Natalka who dresses far too well for her salary as a care worker.
Pick up the clues along the way and see if you can solve the mystery and not get diverted by red herrings.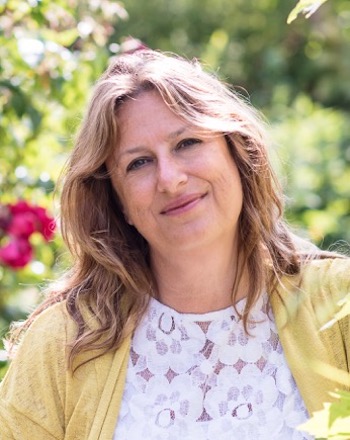 Griffiths writes with warmth and humour that engages the reader from page one – especially those who prefer their murders "off-stage" or in this case "off-page" – in a compelling and lovingly written homage to crime writers from the Golden Age as well as an affectionate and sometimes tongue in cheek glimpse into the world of publishing, and crime writing today.
Elly Griffiths is the author of the bestselling Dr Ruth Galloway series set in Norfolk which won the CWA Dagger in the Library Award and The Brighton Mysteries set in the 1950s and 1960s. The Postscript Murders, which can certainly be read as a stand-alone, is her second novel featuring DS Kaur, the first being The Stranger Diaries which was my introduction to her work that I highly recommend.
The Postscript Murders is available from Quercus Books in hardback, paperback, ebook and audio.
Anne Coates is a journalist and author. Perdition's Child, the fourth book in her Hannah Weybridge crime thriller series, was published by Urbane Publications in February this year.