Daniel is special. He is ridiculed for being different. He is looking forward to his birthday when he and his parents will celebrate with pie and chips, a big chocolate cake and a comic book starring his favourite superhero, the cartoon character Adam-9. Daniel even carries a similar bag. Daniel and his family are poor; living in a tower block where the lift smells of urine and local yobs hang out dealing drugs and menacing the inhabitants.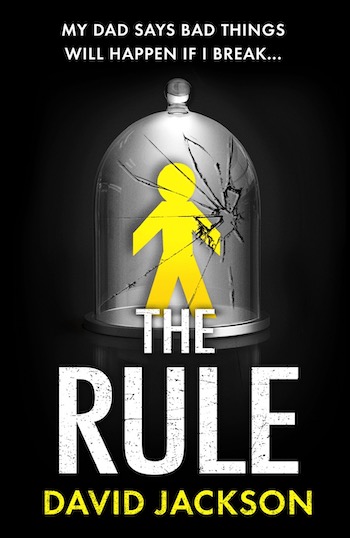 Daniel is vulnerable with the body of a large and physically strong twenty-three-year-old man and the mind of a child who is unable to tell a lie. His parents have instilled in him the rule of no physical contact. Daniel knows bad things happen when he breaks the rule but when his father's life is threatened, Daniel steps in to save him. What follows is a chilling sequence of events with the police on one side and a vicious criminal family on the other while Daniel's parents sliding into a vortex of wrongdoing to protect their son.
Investigating the crime is DI Hannah Washington who, fighting her own demons after losing her daughter to meningitis, has been side-lined with the murder of a well-known thug. She's determined to prove herself but is haunted by the image of her daughter who seems always to appear at times of danger. This supernatural element is delicately and credibly created.
It is a testament to David Jackson's narrative skills that the reader becomes totally invested in Daniel's family and the awful choices Scott, his father, makes in order to protect his son. After the first inexorable decision is made there is no way out and Scott must pit his wits against a mother – an icon in the criminal fraternity ­– set on revenge and financial gain.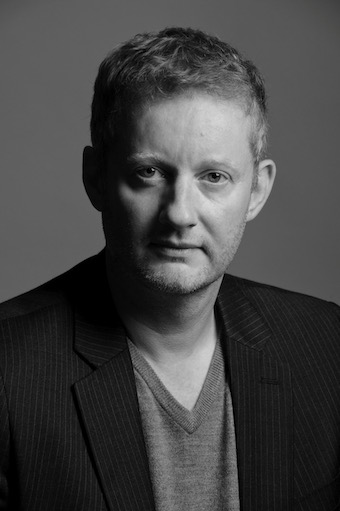 Jackson's writing creates a breath-taking tension as the plot proceeds. The characters are totally credible and while there may be sympathy for some, there is disgust for others. No one is all black and white – sometimes the massive grey areas become a commentary on the ethical issues.
The author skilfully manipulates your emotions and responses by interweaving the points of view of Scott, a loving parent who will stop at nothing to save his son, Ronan, a man raised in a criminal fraternity but with an awareness of moral dilemmas and Hannah, a police officer determined to crack the case for her own sanity.
Surprises and twists are engineered with literary dexterity. I love the way the dialogue drives the narrative forward brilliantly.
The Rule is a dark, compelling book which exposes the reader to a raw brutality of both crime and poverty, grief and loss or the potential loss. I found it impossible to put down.
David Jackson is the author of nine crime novels, including the bestseller Cry Baby and the standalone, The Resident. When not murdering fictional people, David spends his days as a university academic in his home city of Liverpool. He lives in the Wirral with his wife and two daughters. The Rule is published by Viper, priced £12.99. For more information, please visit www.serpentstails.com.
Anne Coates is a journalist and author of the Hannah Weybridge crime series currently being republished by Red Dog Press. The first, Dancers in the Wind is released as a hardcover, paperback and ebook on 10 August, 2021. For more information, visit www.reddogpress.co.uk.
Header photo by Janko Ferlič on Unsplash