I was introduced to S. J. Bennett's The Windsor Knot at a meeting of the London chapter of the Crime Writers Association. Three of us were reading and having heard Sophia, I am so glad I preceded her. Reading from an early chapter – a scene between HM The Queen and Prince Phillip – she did the "voices" and was absolutely brilliant at imitating our sovereign. In fact, having read The Windsor Knot, her portrayal of the queen is such that you feel that the author must have been spying on her.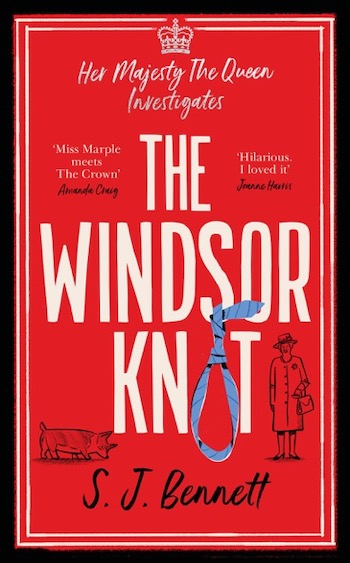 S.J.Bennett has been meticulous in her research, interviewing a variety of ex-staff members of the royal household who have provided details of life at Windsor Castle and Buckingham Palace that give the narrative a true air of authenticity – although no one is suggesting that the real Queen of the Realm dabbles in sleuthing.
And so to The Windsor Knot. The year is 2016 and Her Majesty is at her favourite residence, Windsor Castle, in the lead up to her 90th birthday celebrations. Having hosted one of her less formal "dine and sleep" occasions, the queen discovers the next day that the young Russian who had played Rachmaninoff on the piano exquisitely then danced so passionately – including with her – has been found dead in compromising circumstances which must at all costs be hushed up or the tabloids would have a field day.
While MI5 and Scotland Yard investigate, convinced the murderer must be a member of the monarch's household, she has other ideas and, with the help of her new Assistant Private Secretary, Rozie Oshodi, begins looking into the matter herself. The Queen is far more astute than those around her give her credit for, treating her – in a reverential way – like a little old lady who must not be shocked. However the woman herself sets out to solve the mystery, something, it seems, she has been doing since she was a young woman with the help of past staff members. Of course she must, though, always ensure that someone else gets the credit.
The queen is lovingly portrayed and all the characters both within and without the Royal Household are well depicted and convincing. Minor players are portrayed with wit and wisdom. The character I adored was Rozie, a woman of colour who never forgets her working class roots. Being brought up on council estates in Peckham and west London, did not stop her from gaining a first from Cambridge, which lead to an exemplary army career and a time working for a financial institution before she joined the queen's staff. All this makes her a perfect side-kick for the monarch who has her own ways and means of unearthing the truth.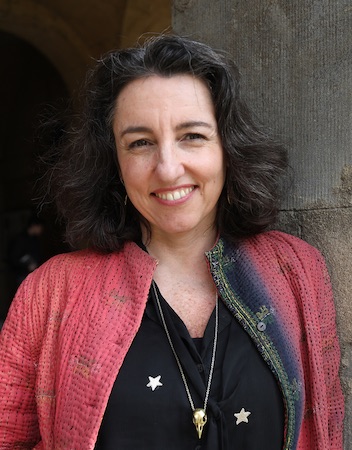 For anyone who enjoys "cosy crime" this book is pitch perfect. The murders – yes there are more than one – are reported and the only really violent scene is when Rozie is attacked…Never underestimate a woman who wears tight, pencil skirts and high heels.
All in all, The Windsor Knot, is a humorous whodunnit which will keep you guessing. It will be interesting to see how the Her Majesty The Queen Investigates series develops. In S. J. Bennett's expert hands it's bound to be fascinating and fun.
S.J. Bennett lives in London and is an award-winning novelist for young adult fiction. The Windsor Knot – published by Zaffre and available in hardback, ebook and audio – is her adult début and the first in a series.
Anne Coates is a journalist and author. Perdition's Child fourth book in her Hannah Weybridge crime thriller series was published by Urbane Publications in February this year.