In a Books feature with a difference this weekend, we've an extract from filmmaker and Arb contributor Simon Rumley's debut novel, The Wobble Club, following the trials of a morbidly obese couple from South London when one of them decides on a diet and the other refuses…
After waving Gill off to work and cleaning up the kitchen, Brolly hunched over the confectionery cupboard. Stocks were depleted but they were always depleted on a Friday. He grabbed a packet of Haribo Tangfastics, a tube of Pringles Originals, a five pack of Curly Wurlys, a solitary Twirl and a packet of Starburst chews. He bent his left arm across his belly and trusted the confectionary into its nook.
He wobbled along the hallway and salivated as he debated which to eat first: chocolate he decided quickly but a Curly Wurly or the Twirl? There were five Curly Wurlys but they were wrapped within wrappers wrapped within a wrapper and fiddly to open on the move. The Twirl was an easier proposition and always burst like a pure adrenaline rush in the mouth. But there was only one and eating it first was like a band opening a set with their most popular song; not a good idea. Brolly squeezed into the stairlift which they'd installed at the same time as the bathroom. He strapped the safety belt underneath his belly, twisted the dial to minimum speed and pressed the start button. He opened the Curly Wurly five pack and pulled the first bar out. He tore that open, stuffed the bar into his mouth and tasted his childhood. He finished it half way up the stairs and started on the second Curly Wurly.

He ate the third whilst dressing and started on the Pringles immediately after. He loved Pringles. Admired the uniformity of their curve, their USP which elevated them above other crisps which were shoddily made, crinkled or overly geometric, unequal in size, callused in comparison.
As he brushed his teeth, he saw a human football with squashed, stray puppy eyes in the mirror. He wasn't sure what had happened to his chin, how many he now had. He attempted a smile but looked like a neurotic Pufferfish without the stubble. It wasn't a good look. He opened the Tangfastics, fed the different shapes into his mouth like coins into a slot machine. He watched himself with morbid fascination, more and more coins, a game he'd never win, a game he'd always lose.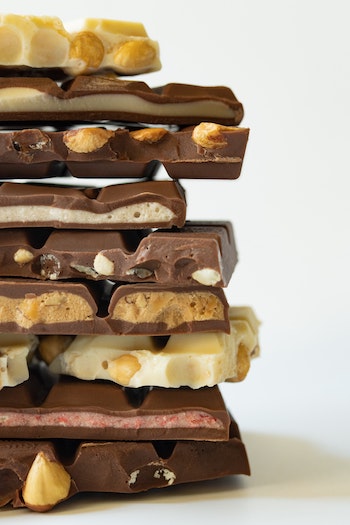 The second flight of stairs to his office at the top of the house was too small to justify another stairlift and as his stomach had expanded over the years, so his breath had shortened. He crashed into his bariatric office chair and was overcome with lashings of disappointment, stabs of self-disgust. How long did a packet of Tangfastics last normal people, he wondered? An hour? A day? A week? His packet had lasted under four minutes. He hadn't even appreciated the subtle flavours, the different textures, the fizzy tang. Couldn't remember delineating the sweets' individual and carefully thought out identities. His life felt meaningless. He glared at the remaining confectionary as if trying to incinerate it with disapproval. He picked up the Twirl and threw it in the dustbin but it stuck to his hand. He did love the semi-metallic midnight blue wrapper and all that it teased. He ripped it apart, stuffed the first stick into his mouth, demolished it before regretting his boldness. Without further ado, he threw the rest of the packet and the remaining confectionary into the bin.
"Ha!" Self-control was great, self-flagellation productive, self-denial to be encouraged. A halo hovered above his head like a large Polo. He opened his computer and started on his work emails. Inspired by a three piece suit, part Scarface, part Saville Row, which his best friend Tiny Tim had brought back almost eight years ago from a trip to Thailand, he'd contacted the tailor, Bangkok Dave (real name Bhumibol Sripariyattiweti) and ended up commissioning a one button two piece for himself. After a glut of compliments, he had a Eureka! moment and decided to set up 'Suits You, Sir!' a bespoke business offering tailored solutions to the paunchy fop. No size was too big, no design too fantastic. Through word of mouth and expert client relations, a sustainable, web-based business was born and boasted clients from all over the world.
Less then a minute and a half after he opened the first email, his self-control jumped off a cliff. He picked up the bin and rummaged through it. The Curly Wurlys were easy to rescue as was the Twirl which he ate immediately. Waves of compressed chocolate unraveled in his mouth, sent bursts of ebullience, telegrams of cheer to his furthest reaches. He devastated the Curly Wurlys with similar vigour. Sticky dregs of phlegm desecrated the Starburst packet which had fallen to the bottom of the bin but he didn't care, he ripped that open, poured the chews onto the desk and counted them. He arranged them in a straight line, colour coding his least favourites first; three orange, two lime, three strawberry, two blackcurrant. He unwrapped the first orange sweet and ate it as he unwrapped the second one and ate that as he unwrapped the third. He did this meticulously until he finished the packet which took under a minute. He clasped his hands together, rotated his thumbs around each other, knew he had no control about what he was going to do, hated himself for what he was about to, encouraged himself to do what he was about to do.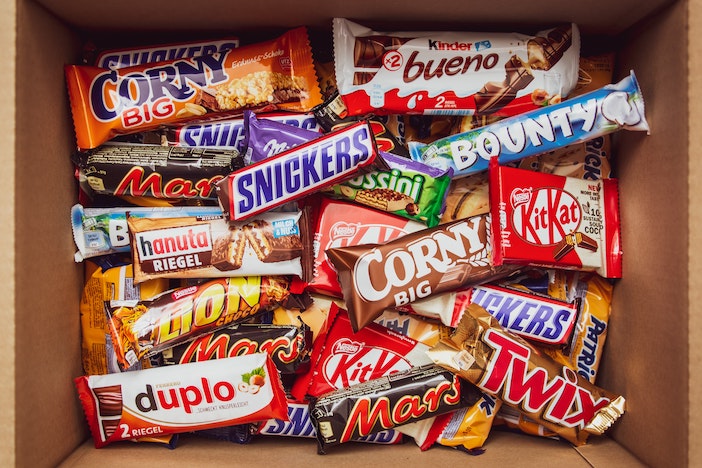 Back downstairs by the confectionary cupboard, with eyes shut, he raised his arm as if it was a machine claw. He dropped it gently and lucky-dipped a Crunchie bar. "Yeah, baby!" But as he jerked upright, he started to suck his cheeks and chew his lips. He admired the Crunchie's geometry, marvelled at its elegance, salivated over its honeycomb sweetness but swallowed a shot of his own saliva and threw the bar back into the cupboard. He guffawed. Abstinence felt good. Abstinence felt like a million dollars. He left the kitchen.
But returned.
He gnawed on his thumb; it tasted of washing up liquid and badly cooked human sacrifice. It started to crack, to bleed. He sucked the blood, drowned it in spit, opened the confectionary cupboard again, grabbed the Crunchie and devoured it. It wasn't good, it was great. It was all conquering. It over-powered the tang of his blood. He rummaged around for another Crunchie, grabbed that, a four pack of Picnics, a large sharing pack of chilli heatwave Doritos, some fruit pastilles, a Toffee Crisp, a Bounty, and from the fridge, a bottle of Lilt. He puffed his way back to his office and finally settled down to work.
Described by The Independent as the 'enfant terrible of British horror', Simon Rumley is a screenwriter and director whose film credits include 'Red, White & Blue', 'The Living and the Dead', and 'Crowhurst'. To support Simon's campaign to publish his debut novel, please visit the crowdfunding page at www.indiegogo.com.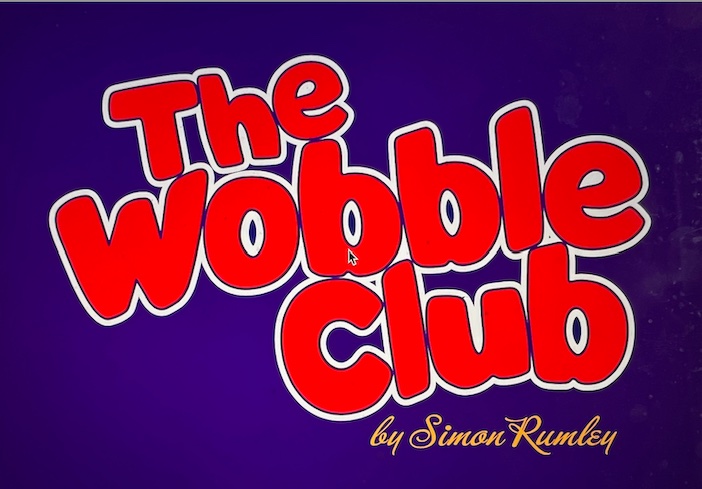 Photos by Luis Aguila, Julia Zyablova and Denny Muller (courtesy of Unsplash)