Louise Beech's literary output is impressive – from her first published novel How To Be Brave to her latest This Is How We Are Human, the author addresses a broad range of topics with an authority and confidence which create compelling, thought provoking narratives that are beautifully crafted.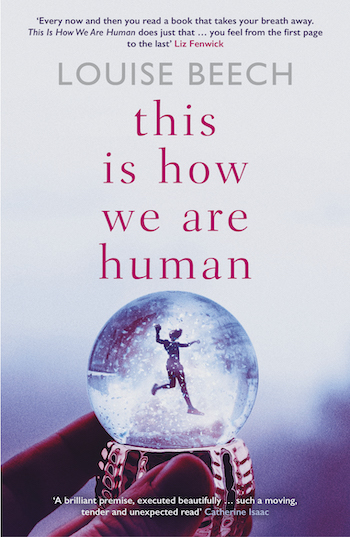 This Is How We Are Human was inspired by her friends Fiona and her twenty- year-old son Sean who is autistic. Sean longed for a girlfriend and to have sex – an issue, said his mother, that no one talks about. Beech set out to explore this quandary through fiction and presents us with an emotional, haunting narrative with compelling and sometimes heart-breaking honesty.
Three characters drive the narrative and the story is told from each of their viewpoints: Veronica a widow who only wants her son who is autistic to be accepted and happy (I was stunned by how rich she is!); Sebastian who loves the way his mother fries his eggs, his swimming goggles and Billy Ocean. Everything in his life follows his regimen. However, what he is missing and is desperate for is sex and his devoted mother is prepared to go to extreme lengths to make sure he gets what he wants. Enter Violetta who has become a high-class escort to pay for her father's home care while he is in a coma and the tuition fees for her nursing degree.
This triangle of well-drawn and refreshingly captivating characters works at maintaining a precarious equilibrium, with the balance moving one way then another as more secrets and some lies are revealed. A relationship between Sebastian and Isabelle (Violetta's real name) based on deceit and a financial transaction bounces from one drama to another, with conflicting consequences as Veronica realises she is losing control of the situation she created. I love the way Beech doesn't go for the easy resolutions and is prepared to dig deeper into the relationships.
It is a tribute to the author's considerable skills as a writer and her empathy that the reader cares deeply about each of the main protagonists. (What gives Sebastian an added authenticity is the fact that Sean worked with the author on the son's dialogue.) Our allegiances change with the turn of a page. Minor characters are also well drawn and credible. There are very dark moments and horrific situations, which Beech confronts without flinching and with a raw, persuasive honesty and sensitivity. I think This Is How We Are Human is Louise Beech's best novel to date. And it is available as a paperback and ebook.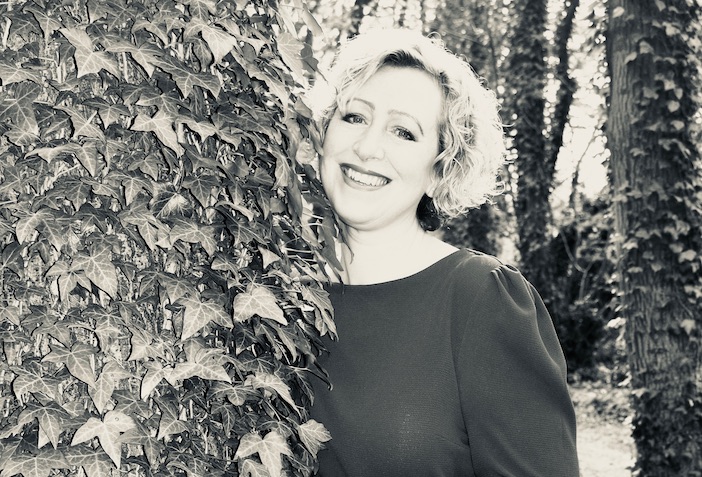 This Is How We Are Human by Louise Beech is out in paperback on 10th June 2021, published by Orenda Books. Louise Beech, whose novels have been shortlisted for several awards, lives with her husband on the outskirts of Hull where she loves her work as a front of house usher at Hull Truck Theatre where her first play was performed in 2012. Her other books include: The Mountain in My Shoe – sequel to How To Be Brave, Maria in the Moon, The Lion Tamer Who Lost, Call Me Star Girl and a ghost-story cum psychological thriller set in a theatre, I Am Dust.
Anne Coates is a journalist and author of the Hannah Weybridge crime thriller series: Dancers in the Wind, Death's Silent Judgement, Songs of Innocence and Perdition's Child.
Header photo from freestocks, courtesy of Unsplash