This is the first book I've read by Victoria Selman and my goodness what a baptism of fire! A brilliant narrative that simply whizzes along like a fairground ride as you hold on for dear life. 
"You may think you know this story. I think I do. But how much do any of us really know?" Thus begins Sophie's account of her life as she saw it from a young girl's viewpoint. She is now a woman of thirty-two but we know very little of her adult life – except via the thoughts and comments of her therapist Janice, and the fact that she has dog –  only the years of her childhood which were haunted by a series of murders that took place in the London neighbourhood she and her mother, Amelia-Rose, had moved to from Massachusetts.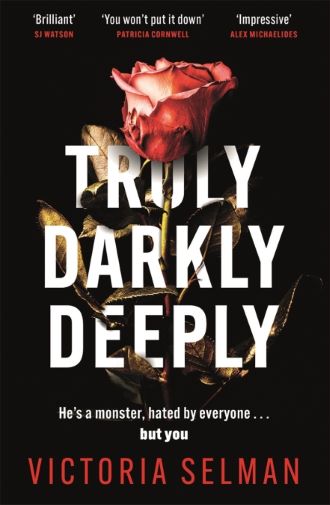 When her mother takes up with the charismatic Matty Melgren, Sophie finds a father-figure to replace the man who had long since divorced her mother. Matty is fun, goes the extra mile to please the impressionable girl and takes her side against the prim and moralistic mother with her Christian beliefs.
As Sophie moves from primary to winning a scholarship to a fee-paying secondary school, the relationship between her mother and Matty becomes increasingly volatile. Sophie fears her mother will drive away the man who brings so much colour and excitement into their lives. Yet they know very little about him except that he is a grief counsellor who also works nights at a crisis centre; when he travels to see his mother in Ireland he never even phones for days on end… They only visit his home on two chillingly traumatic occasions.
Meanwhile the police are no nearer discovering the serial killer. Sophie is terrified for her mother's sake as all the victims are her height and have long, dark curly hair just like hers. Matty always tells her they'll both be safe. But how could he know? Especially when their creepy downstairs neighbour is taken in for questioning. Gradually mother and daughter have their suspicions about Matty but it couldn't be him, could it? He doesn't fit the police profile for the serial killer in their midst.
The reader knows, from the beginning, that Matty has been imprisoned for the murders he claims he did not commit. All the evidence is circumstantial and there have been documentaries and podcasts galore delving into the story, some claiming his innocence, which captured the attention of all the media at the time. Neither Sophie nor her mother has told their story. Until now – until Sophie receives a request to visit Matty in prison as he has pancreatic cancers and not long to live.
Will the father figure she once adored tell the truth at last? Will that relieve the guilt she lives with for not doing something sooner?
The final chapters will have you on a knife-edge. The revelations bring into question memory and filial love and the unreliability of both. Denial and uncertainty, shame and guilt all vie for dominance in Sophie's life.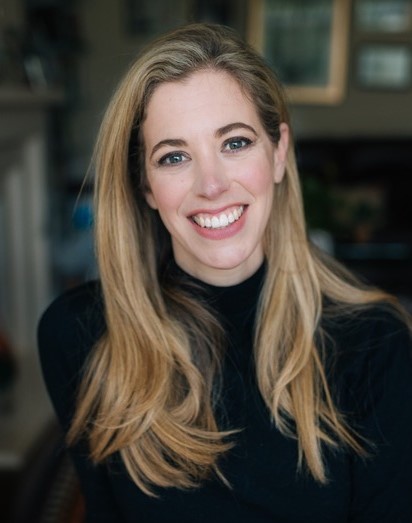 Victoria Selman has created a serial killer who transcends the stereotype. The narrative twists and turns from past to present and had me engrossed from the beginning. The plotting and drip-feed of clues and misdirections is excellent. I guessed most of the outcomes but the enjoyment of this book comes from seeing how Ms Selman manipulates her material, her mastery of language and the psychological revelations of a serial killer. With an extra punch at the end! 
Victoria Selman is the author of the critically acclaimed Ziba MacKenzie series and her debut novel, Blood for Blood, was shortlisted for the prestigious C WA Debut Dagger Award. She read Modern History at Oxford University and holds certificates in criminal profiling and criminal psychology. Victoria Selman has written for the Independent and co-hosts Crime Time FM with Barry Forshaw and Paul Burke. Truly Darkly Deeply is out now, publishing by Quercus.
Anne Coates is a journalist and author of the Hannah Weybridge crime thriller series published by Red Dog Press.