Midnight at Malabar House begins a fascinating crime series set in a turbulent period in India's history as it comes to terms with its new independence and partition. As the last day of 1949 becomes the first of 1950, newly qualified Inspector Persis Wadia is the first woman in charge at Malabar House. Aware that she and her colleagues have been sidelined to this station for numerous reasons, she is surprised to receive a call out to the murder of a prominent English diplomat at his New Year's Eve party.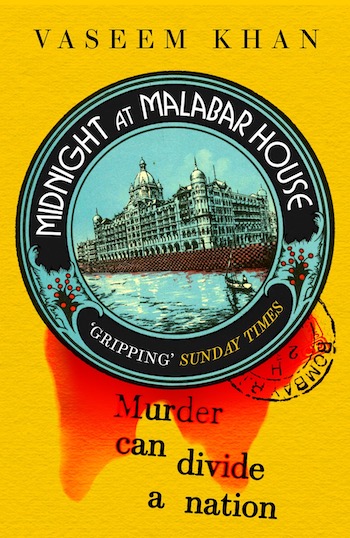 Determined to solve the crime and prove herself as capable as any male officer, Persis is met with prejudice and people who are determined to put obstacles in her way. Many feel they can outwit her but she remains adamant and focused all the while contending with her problems in her personal life – not least her aunt's plans to marry her off and dealing with her cantankerous widowed father.
Khan has created a wonderfully original detective who is prickly and strong-minded to the point of obstinacy, and at times puts her own life at risk. However, she is also an intelligent, emancipated woman ahead of her time. And not everyone is trying to deceive her. And so begins her unlikely crime-solving partnership with Scotland Yard criminologist, Archie Blackfinch.
Their relationship – heightened by mutual physical attraction – continues into the second novel, The Dying Day in which Persis must find a priceless stolen manuscript of Dante's The Divine Comedy which had been housed with Bombay's Asiatic Society for over a century. The fact that the British scholar and war hero, John Healy, who was translating the work is also missing leads to all sorts of conspiracy theories and the first dead body…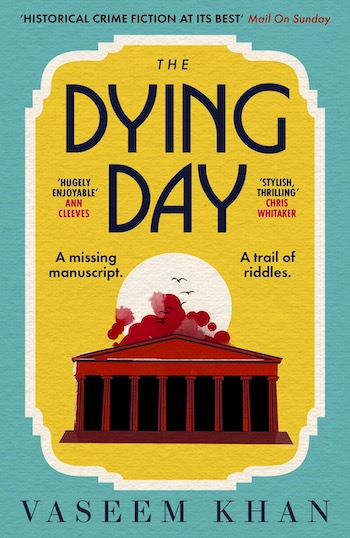 Persis must unravel the clues, riddles and codes that Healy has set, to find the masterpiece before anyone else dies but there are others also on the trail who will stop at nothing to acquire the masterpiece. A complex, compelling plot unfurls in which Persis has to contend with her colleagues' resentment as well as physical attacks on her own person.
Khan has created a diverse cast of characters who intrigue the reader as much as Bombay in 1950 does. The intricate plots and the forays into the past as it affects the era of the novel foreshadow issues, which are still relevant and pertinent today. The writing is insightful and throws a spotlight on the various types who peopled Bombay as it struggled to find its feet after British Empire rule.
I particularly like the relatively brief time-frame for each investigation and am looking forward to more from Persis Wadia. Perfect for anyone who enjoys intelligent historical crime fiction written with authenticity and perspicacity.
Award-winning author, Vaseem Khan's first series set in India was the Baby Ganesh Agency series, the first of which, The Unexpected Inheritance of Inspector Chopra was a Times bestseller and was translated into fifteen languages. In 2018 he was awarded the Easter Eye Arts, Culture and Theatre Award for Literature. Vaseem was born in Newham but spent a decade working in India as a management accountant before returning to the UK where he works at University College London for the Department of Security and Crime Science.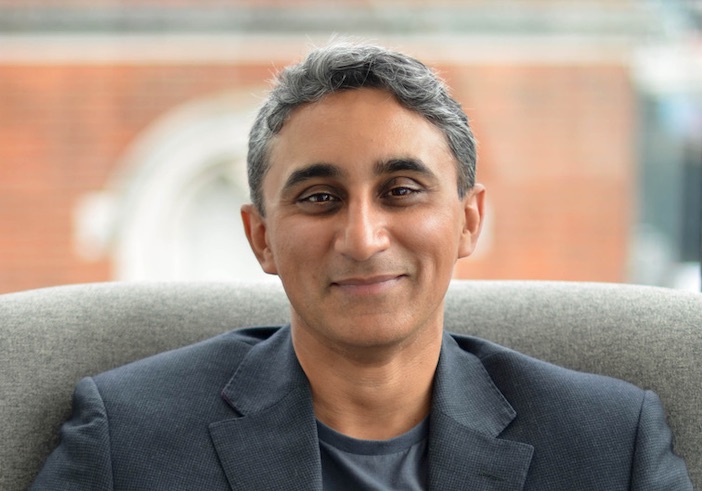 Midnight at Malabar House is available in hardback and paperback. The Dying Day is in hardcover with the paperback to be published in March 2022. Both are published by Hodder & Stoughton.
Anne Coates is a journalist and author of the Hannah Weybridge crime series currently being republished by Red Dog Press. The first, Dancers in the Wind is released as a hardcover, paperback and ebook on 10 August, 2021. For more information, please visit www.reddogpress.co.uk.