If January's books' double bill featured men under stress, February's goes in the opposite direction, as author Anne Coates reviews two new titles channelling women very much in control… 
It's probably no surprise that I enjoy books with strong female characters. In this month's selected titles, I've returned to two authors I very much admire, whose new titles feature characters that both challenge stereotypes and provide alternative narratives.
The Supper Club Murders by Victoria Dowd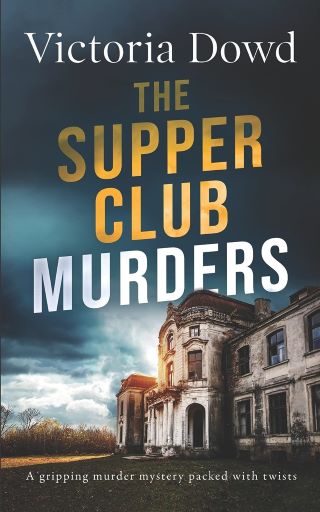 This is the third outing for the Smart Women, which began with The Smart Women's Guide to Murder featuring a book club whose members never seem to read. In The Supper Club Murders, Ursula Smart, the narrator, her mother, Pandora and Aunt Charlotte have been invited to Greystone Castle in Dartmoor – along with Mirabelle and Bridget who add brittle tension from the off. Their hosts Lord and Lady Black (title purchased) are obviously at loggerheads and the weather is atrocious, threatening to cut off the entire village completely… how could things get any worse?
There is a nicely nuanced interplay between the villagers who are determined to continue their safari supper going from home to home for each course, revealing tensions and toxic relationships that make you wonder why anyone is actually happy to participate, and the Smart Women. Much of the humour derives from the dialogue and the uncomfortable situations that arise. The Smart women have their finely tuned detecting antennae fully activated. The humour is interwoven with twists to keep any but the most conscientious reader off the scent.
At the stroke of midnight a body is found as Ms Dowd pays homage to Agatha Christie with a challenging "locked room" scenario in which just about every character is a suspect. Pure joy to read.
Victoria Dowd is a criminal barrister-turned-crime writer. She lives with her husband and two children, splitting her time between London and Devon, where she indulges her passion for all things Agatha Christie. Her first book won the People's Book Prize 2021. Her series is published by Joffe Books.
Remember My Name by Sam Blake
A complex and gripping thriller begins with an overheard conversation via a phone that hadn't been disconnected after a call. The repercussions lead to death and revelations of blackmail and corporate criminality.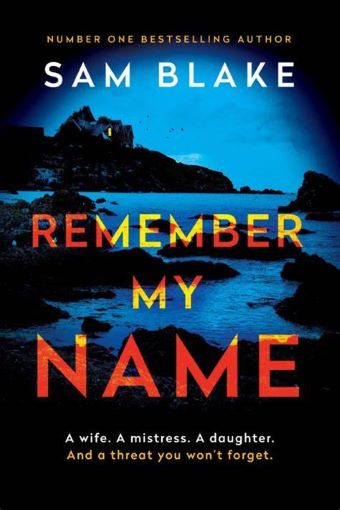 Cressida Howard is convinced her entrepreneur husband, Laurence, is having an affair but she needs to be sure of her facts before she makes her move to leave the marriage in the way she wants. She hires security expert Brioni O'Brien to get the evidence she needs for a speedy and financially rewarding divorce.
But what Brioni uncovers goes way beyond simple infidelity. That would be the least of his problems because Laurence Howard is also in bed with some very dangerous people. And his beloved daughter, just seventeen and far more social media savvy than he, is, unbeknown to her family, dabbling in a world that leaves her vulnerable. However she is determined to root out and expose the bad guys.
Bribery and blackmail compounded by corruption stalk Laurence as someone comes after the women in his life – someone who is out to destroy him and his empire, whatever the cost. And Cressida and her teenage daughter could soon become collateral damage, if she and Brioni don't act fast enough.
Blake reveals a fascinating insight into how hackers work as well surveillance at the highest levels. In a world in which money and corruption rule, no one– and no computer – is safe.
The action is fast-paced with plenty of twists and turns with unexpected outcomes. Everyone, it seems, has secrets – and some are still being protected.
Sam Blake is a pseudonym for Vanessa Fox O'Loughlin, the founder of The Inkwell Group publishing consultancy and the hugely popular national writing resources website writing.ie. She is Ireland's leading literary scout and has assisted many award-winning and bestselling authors to publication.
Anne Coates is a journalist and author of the Hannah Weybridge crime series. Stage Call, the latest, is available now as an ebook and from 15 February will be published in hardback and paperback. For more information, please visit www.reddogpress.co.uk.