There's a new dance festival in town. Dance Reflections by Van Cleef & Arpels (to give it its full title) started its two-week long run last night at Sadler's Wells. It's a collection of remarkably diverse dance styles, music, choreography and it moves around three venues: Sadlers Wells, the Royal Opera House and Tate Modern. Most of the pieces (there are 17 in total) run for just two performances and there are dance film screenings and artist forums going on too. This is one you need to dip into quickly and with an open mind because some of these pieces will challenge many preconceptions about dance.
There are works by new contemporary choreographers but also by some veterans, notably the American choreographer Lucinda Childs whose piece, called simply "Dance" was performed by Lyon Opera Ballet last night. Created by Childs in 1979, it was very much a collaboration with the composer Philip Glass and hailed as the very pinnacle of post-modern dance. It runs without interruption for an hour, Glass's music a fugue of subtle transformations and variations, building to a furious peak.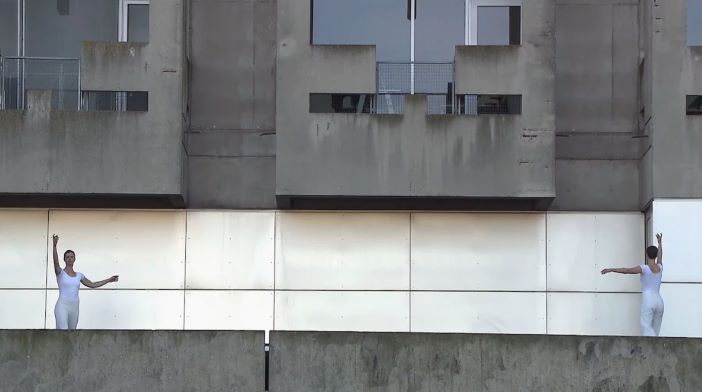 The dancers never make contact with each other but are propelled across the stage by the compulsion of the music in a series of pirouettes, leaps and glissades, skips, star jumps and turns. It's a piece with the most extraordinary intensity, the dancers often shadowed, sometimes dwarfed, by their own filmed representations (by Sol LeWitt, the third part of the creative team) in a series of split levels.
When it premiered, "Dance" was seen as a new departure and some people hated it so much they walked out in protest. Now it's often regarded as the most pure and minimalist form of dance in which the dancers and their patterns "become" the music itself, the air they breathe, the pulse in their veins. It's obsessive and busy, yet meditative and detached, like a dance of stars or atoms. I loved it but there again, I did hear some audience comments on Glass's music being like torture with white noise. So clearly not for everyone.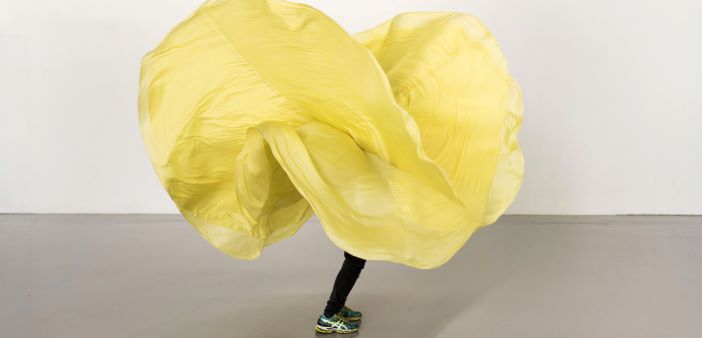 There's another programme by Lucinda Childs coming up along with "Loie Fuller: Research", a solo piece by Ola Maciejewska using silks and bamboo poles, "Somnole", Boris Charmatz's solo about insomnia, "Save the Last Dance for Me" choreographed by Alessandro Sciarroni using the Bolognese dance step known as 'Polka Chinata' and many, many more. One of the highlights is Trisha Brown's "Set and Reset" performed by the Rambert Dance Company at Tate Modern this weekend, followed by a series of performance lectures on the piece and finishing with "Set and Reset/Reset", reconstructed by the Candoco Dance Company in their own unique version of the piece. A must for anyone interested in contemporary dance.
Dance Reflections runs at Sadlers Wells until 23rd March 2022. For more information and the full programme, please visit www.dancereflections-vancleefarpels.com.