In 2016 Liam Scarlett's Frankenstein opened to dismal reviews. I didn't see it at the time but its return to the Royal Opera House last night suggests that this was a judgement that was far from fair. Admittedly, the ballet has its flaws, but this is an ambitious work on a grand scale. The sumptuous score by Lowell Liebermann has been specially commissioned, the set by John Macfarlane is marvellous and features vast skies and icy wastes and the special effects – from storms to the galvaniser that animates the Creature – are spectacular.
It is an unexpectedly traditional story ballet (with more than a nod to Kenneth MacMillan) in three acts, with set pieces for the corps and even a ballroom scene. Scarlett plays it absolutely straight, setting it in 19thcentury dress and going back to Mary Shelley's original book for inspiration rather than later film versions of the story.
There are some beautiful pas de deux with Laura Morera excelling as Elizabeth and bringing a simplicity and purity to some complex choreography. Federico Bonelli as her lover, Victor Frankenstein, looks every inch the Romantic hero, a brooding presence and a dancer of real elegance. After the death in Act I of his mother (a radiantly warm Olivia Cowley), grief overwhelms him and the brilliance of his inventive mind becomes absorbed in a fight against death itself.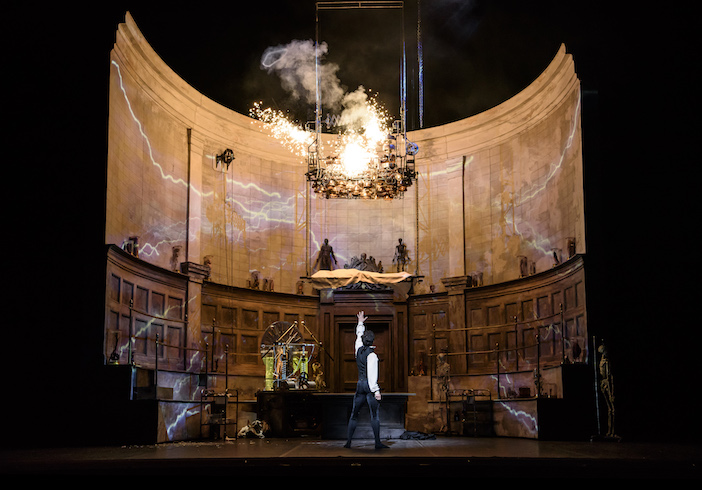 As a medical student at university, inspired by the scientific experiments of the day, his aim is seemingly reached when he brings his Creature to life. Newly born, the Creature longs for his "father's" love, but Frankenstein finds his creation abhorrent and the Creature flees into the night. Tragedy becomes inevitable.
Scarlett missed a real opportunity here – the central relationship of Frankenstein and the Creature really deserved exploring at this point – and we don't see the Creature again till half way through Act II. At this point, though, you just can't take your eyes off him. Wei Wang has grasped the Creature's journey from a simple longing to be loved, through rejection, jealousy, fury and despair. His dancing is nothing short of sensational.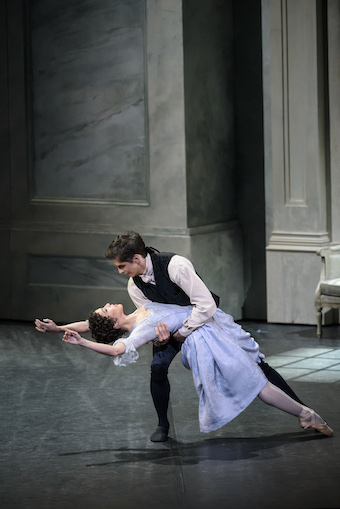 The ballroom scene opens Act III. As the music moves from a lyrical waltz to something altogether more edgy, Frankenstein's demons come to haunt him. His younger brother (murdered by the Creature) and his nursemaid (wrongly hanged for the murder) appear. Then the Creature comes weaving his way among the dancing guests – a clever bit of now you see him, now you don't choreography. Victor is distraught and neither his friend Henry (exuberantly danced by James Hay) nor Elizabeth can comfort him.
This is, though, Victor and Elizabeth's wedding day and they come together for another lyrical pas de deux, later to be turned into a grotesque parody when the Creature dances first with Elizabeth and again when he dances with Victor himself. Finally, the Creature is left alone, walking towards ultimate loneliness and his own hell (a magnificently fiery inferno of a backdrop by John MacFarlane).
So, back to that criticism the first time around. Is there the odd longueur? Well, yes, as well as superfluous scenes (I'm thinking of the students in the tavern here). And, yes again, more focus should have been given to the relationship between Victor and his monster. But this is an accomplished work and the audience on the first night of its revival was ecstatic. Under Barry Wordsworth, the Orchestra of the Royal Opera House gave a lucid, sumptuous account of Liebermann's filmic music. The entire company danced its heart out. And Wei Wang is electrifying.
Frankenstein performances continue on 8, 11, 12, 15, 18, 20, 23 (matinee), 25 March. For more information, and bookings, contact the box office on +44 (0)20 7304 4000 or visit www.roh.org.uk.