It takes a brave choreographer to refashion the greatest of all Romantic ballets, but in his "re-imagining" of Giselle, Akram Khan has created a classic of his own. With his contemporary and Kathak dance background, Khan may have seemed an unusual choice for the job, but he has conjured a new Gisellefor English National Ballet that brings it into the 21stcentury, while keeping its Romantic heart ticking.
Instead of medieval Germany, with its peasants and nobles, we have a wasteland where dispossessed migrant factory workers hammer their hands fruitlessly against the wall that divides them from the wealthy as the curtain rises. Giselle is one of these outcasts and she falls in love with her Albrecht, as in the original story, mistaking him for someone who is just like her. Unlike in the original 1841 version, though, what is not clear from the start in this retelling (by dramaturg Ruth Little) is that Albrecht is knowingly deceiving her. Perhaps this is intentional, however, as this Albrecht (James Streeter) is a more sympathetic figure, his love seemingly more sincere.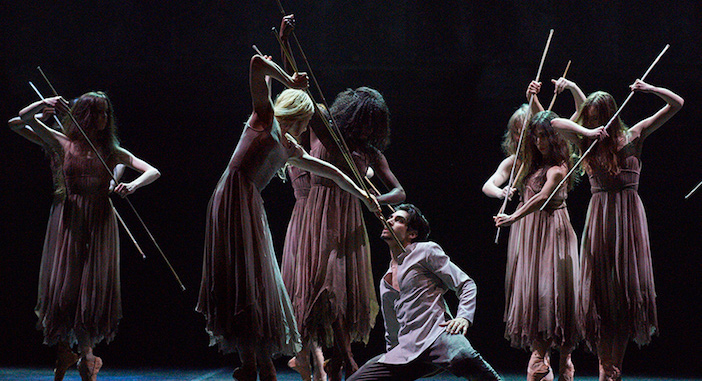 Then the wall spins on its axis to reveal the wealthy (in their outlandish finery) on the other side, among them Bathilde (a coldly proud Isabelle Brouwers), Albrecht's fiancée. The workers not only are expected to dance for their amusement but to bow their heads, too. Giselle, not the frail innocent of the original, but a more courageous and confident figure altogether, refuses. When Hilarion, Giselle's other would-be suitor, lets the cat out of the bag about who Albrecht really is, the narrative goes adrift from the original and loses its way.
Yes, there are echoes of Giselle's spinning mad scene but she is now possibly pregnant, and dies not from a broken heart or by her own hand. Instead she is "got rid of", an inconvenience to the factory owners. It lacks the closure of the original and, for someone seeing Giselle for the first time, it would be difficult (without a careful reading of the programme) to know for sure what was going on.
This, though, is a small quibble given the choreographic marvel that Khan has created. He's used the formidable technique of the ENB and forged classical, contemporary, folk dance, Kathak, a suggestion of hip-hop and even animal movement. The company dances with an urgency and passion to Vincenzo Lamagna's remarkable score with its powerful percussion, driving rhythms and occasional references to Adolphe Adam's original.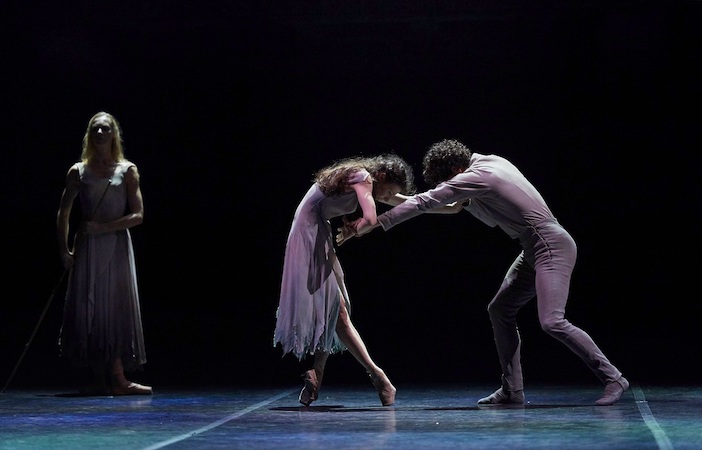 So far, the company has been in soft shoes. In Act II, they are en pointe – but this is no Romantic ballet blanc set in a moonlit forest. Pointe shoes were intended to give the Wilis– the spirits of girls who died before they were married – an ethereal weightlessness. Khan's Wilis are utterly terrifying. They are powerful, savage and profoundly vengeful, carrying long bamboo canes, sometimes between their teeth, sometimes to pound the earth, sometimes as fatal weapons. When Myrtha, their Queen, (an imperiously magnificent Stine Quagebeur) appears, she drags Giselle's lifeless body across the stage and then breathes the Wilispirit into her, as witchy a woman as you'll find.
Their first prey is Hilarion – Jeffrey Cirio is a mercurial dancer who can transform himself into a scuttling cat or an oily factory foreman. Their second should be Albrecht but, of course, Giselle first forgives and then saves him. And as Giselle, Tamara Rojo (who commissioned this ballet as ENO's Artistic Director), whether in the throes of first love or driven mad with despair, dances with her characteristic liquidity and sheer luminosity. She will surely break your heart.
Giselle runs until Saturday 28th September. For more information and box office, visit sadlerswells.com.