Matthew Bourne's production of Sleeping Beauty is subtitled "A Gothic Romance" and it certainly lives up to that promise. There is not one fairy here (the wicked Carabosse) but a whole multitude of them – all black wings, wild hair, scary make-up and truly wonderful costumes (Lez Brotherston's designs are quite superb throughout). These fairies are the very epitome of contemporary Gothic. Bourne has gone further back than the Disney film or the classical Petipa ballet for his inspiration to a time when "fairy" meant something dark and unpredictable and he has created a narrative in which the worlds of human and fairy collide and intertwine inextricably.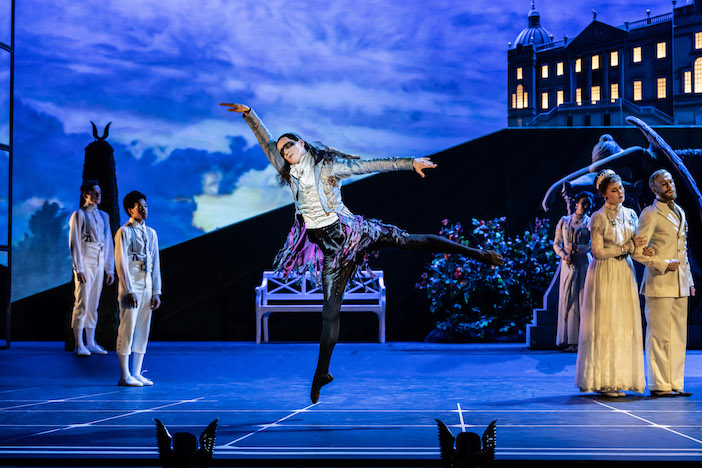 This is long-awaited revival – the ballet is now ten years old – and, for me, this is one of Bourne's very best. He has taken a few liberties with the Tchaikovsky score but – as with so many of his ballets – there is a clear love and understanding of the music which, as he says himself, "dictates the action and adds emotion, drama and character." He has made quite a few changes, too, to the familiar story. So, the prince is not a prince at all but the royal gamekeeper and he and the Princess Aurora are already falling in love before she falls into her century-long sleep. How then can he be around 100 years later, you ask? I have one word here: vampires. As I said, Gothic is key here.
That century is key, too, and gives Bourne and his designer massive scope – we start in the Victorian era with the baby Aurora (and hats off here to Paradigm Effect's black box puppetry and comic timing) and move on to her coming-of-age in golden Edwardian sunshine. And, of course, when she finally awakens, we are in contemporary territory. The dancing, too, takes its cue from the changing eras with a more classical style in the first act, waltzing in the second and, for Aurora herself, a touch of Isadora Duncan as she tries to break free of her royal restrictions.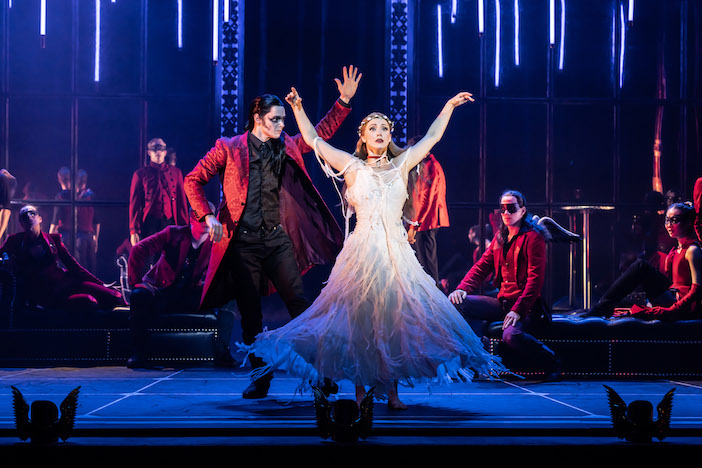 As Aurora, Ashley Shaw, is the complete package – she is a wonderfully lyrical dancer in a massively demanding role. Her suitor, Leo, is played by Andrew Monaghan with comic flair but – if it's princely bearing you're looking for – you'll find it in abundance elsewhere, especially Dominic North as Count Lilac (king of the fairies rather than Lilac Fairy – this is a Bourne ballet) and Carabosse, the dark fairy (Paris Fitzpatrick). These were the dancers on the night I went but this is a remarkably talented company and they swap roles throughout the run. Whichever cast you see, I guarantee you won't be disappointed. This the most welcome of revivals and quite probably the best thing I've seen all year.
Sleeping Beauty runs at at Sadler's Wells until 15th January 2023. For more information, and for tickets, please visit www.sadlerswells.com.
Photos by Johan Persson.