NDT has brought a diverse triple bill to Sadler's Wells this spring and it demonstrates – as if there could be any doubt ­– that you can throw anything at these dancers and they will seize it with all available limbs. They turn into animals and glaciers before your eyes. They perform moving duets and then turn themselves into contortionists. They even appear (well, there was some help here, admittedly) to levitate.
They bring strength, suppleness and intelligence to everything and, for the most part, their choreographers measure up. The first piece is new to London, Gabriela Carrizo's La Ruta (The Road) created in collaboration with the dancers. It floats somewhere between dream and nightmare, with a mist tumbling across the stage, flickering lighting and a soundtrack that moves from Shostakovich to screeching traffic and animal cries. Indeed, there are even human voices to be heard – these dancers speak!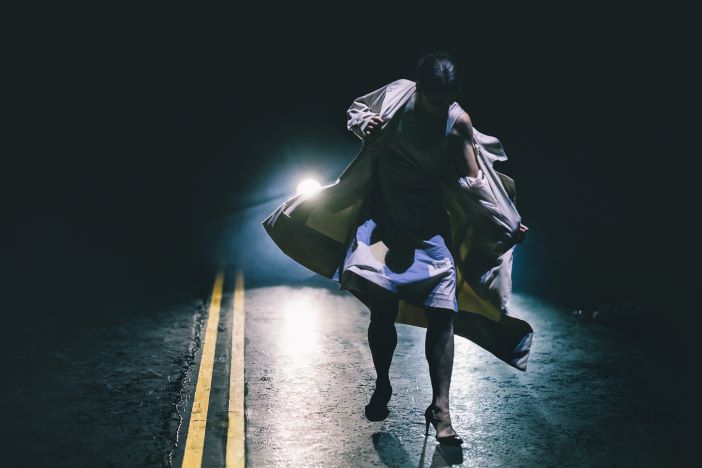 There is a dream-like logic to the piece, too – which is to say little logic at all. A woman shelters from the rain at a bus stop and follows a stranger into the night. A couple in medieval oriental dress wander by. An electrician struggles to fix the lights. A deer is run over and its beating heart is inserted into a man's chest. There's a woman in white (a bride? a lost soul?). A man flings himself across the stage wrestling with a swan. There are moments of magic, humour and extraordinary technique.
The second piece, Gods and Dogs, was created by Jiri Kylian in 2008. Kylian was the company's founder and artistic director for a quarter of a century and this was the 100th work he composed for them. Danced to, among other things, a Beethoven string quartet, this is a work for eight dancers and, according to Kylian, about the border between normality and insanity, health and sickness. I'm not sure that notion was particularly my takeaway from this. Rather, I was mesmerised by the speed, the sharpness, the musicality of the piece and the dancers' loose athleticism and sense of drama.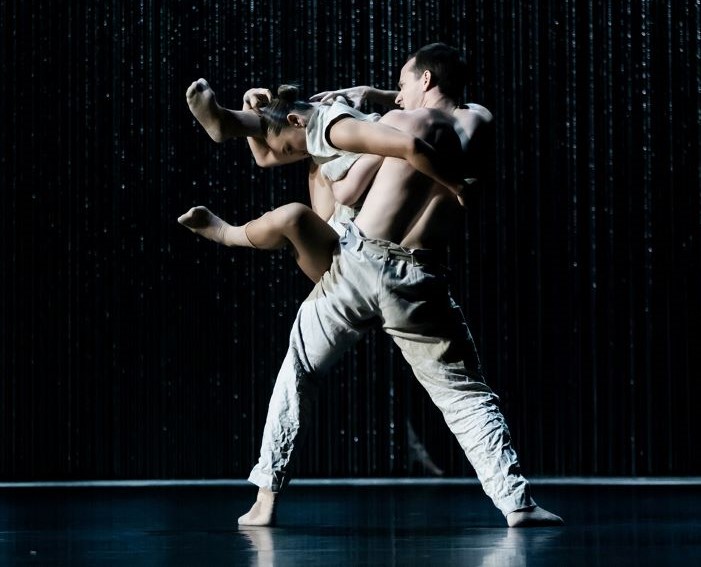 The final piece is Crystal Pite's Figures in Extinction. No prizes for guessing what this is about – the climate crisis and its effect on the natural world. It was created by Pite with Simon McBurney, artistic director of Complicite and, at times, it is visually breathtaking and there's no mistaking McBurney's sense of theatre. This is notable from the appearance of the first of the extinct creatures, the Pyrenean Ibex, its long, curved horns an elongated extension of the dancer's arms. Image after image appears – a herd of caribou, a pair of macaws, an orchid, a melting glacier – all mesmerising. Where the piece goes wrong for me is the introduction of the caricature "climate denier" (he's also shortly to be made extinct, we're told). This seems too gross – and indeed preachy – for this otherwise beautiful and elegiac piece.
Nederlands Dans Theater runs at Sadler's Wells until 22 April. For more information, and for tickets, please visit www.sadlerswells.com.
Photos by Rahi Rezvani and Joris-Jan Bos (Gods & Dogs)