Through Cathy Marston's intricate, soulful, nuanced choreography and direction, with more than a touch of Jane Campion's The Piano about it and Gothic melodrama aplenty, the Northern Ballet's world premiere of Victoria, the first ballet dedicated to the life of the second longest reigning British monarch, is a fascinating window into her personal thoughts and feelings, as discovered through the eyes of her youngest child, Beatrice (Mariana Rodrigues), who is entrusted to edit her mother the queen's extensive diaries upon her death in 1901.
Volumes upon volumes chart the queen's life and Beatrice has the full power of what remains for posterity. In a role usually played by premier dancer Pippa Moore, who has been with the company since 1996, Rodrigues shines with the opportunity and showcases acting abilities and technique that highlight her as a star of the very near future.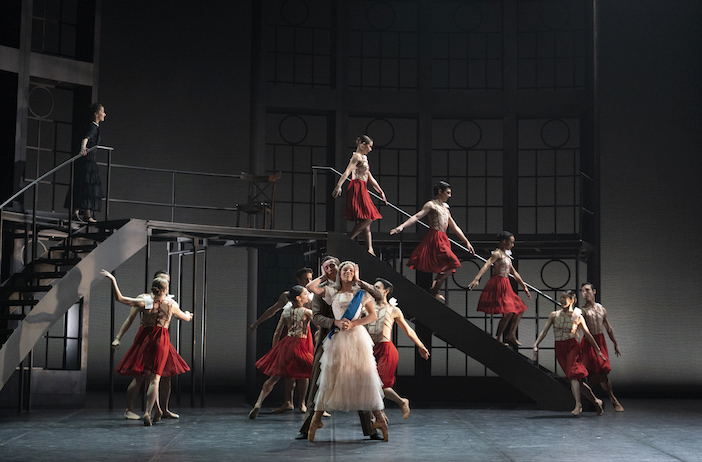 Having received acclaim for tackling classic novels such as The Great Gatsby and Jane Eyre, my first taste of Northern Ballet's creative team and their masterly interpretation of stories familiar to most of us is powerfully delivered with Victoria; a real-life heroine, with all the complexities and flaws that make for a gripping drama. Add to this ingenious sets and costumes by Steffen Aarfing and an atmospheric score by composer Philip Feeney, enhanced by music director John Pryce-Jones and a live orchestra, and you have all the makings of a ballet that should, and surely will, stand the test of time.
The plot is divided between the present and the past, enthralling us with hauntingly beautiful and evocative depictions of both Victoria's passion for Albert (complete with sex scenes and nine labours) and her deep anguish at his passing. Leading soloist, Antoinette Brooks-Daw's breadth of movement and acting makes Victoria entirely her own; taking us on a journey from the queen as a hunched, bitter and controlling widow-monarch to a fresh and vibrant young queen in the second half – raised up during her coronation and shown the political ropes by Lord Melbourne (Riku Ito), with whom she waltzes admiringly.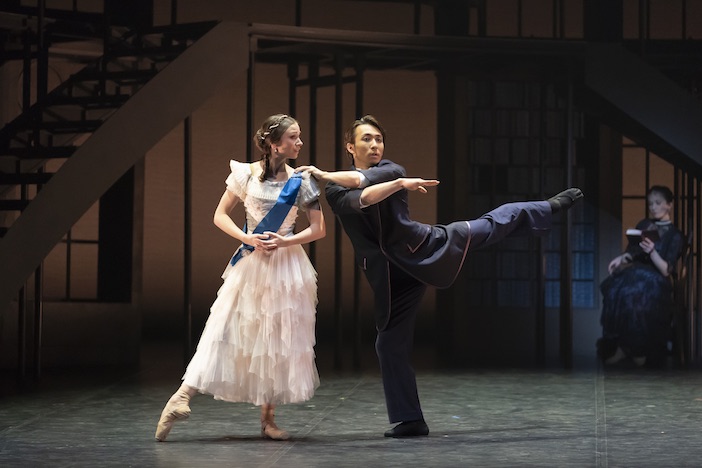 The detail of this production makes it necessary to study the programme thoroughly ahead of the performance, for it would be a crying shame to miss all the subtleties conveyed, such as the dirty politics of the opium trade and Albert's fantastical Crystal Palace. Revolving the rest of her life around Albert after his tragically early death, Victoria dominates her youngest child Beatrice by refusing to let her marry.
The tension in these early scenes is electrifying, with Brooks-Daw showing the queen's desperation to hold onto her most devoted companion, even at the cost of losing her love. When Victoria reluctantly changes her mind and allows Beatrice to marry, not only is the wedding overshadowed by the imposing bust of the late Prince Albert, but the imposing black figure of the queen, who naturally recalls the emotions of her own wedding day and bridal night with her beloved Albert (Sean Bates).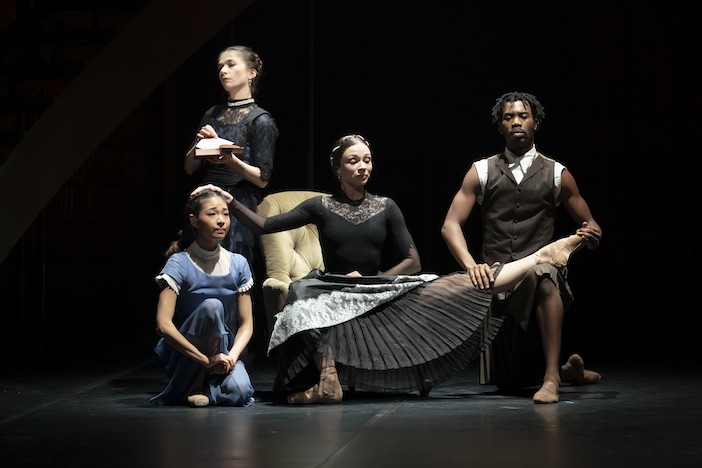 Beatrice's happiness is short-lived when her husband is killed in action, however, and we ache to see her rejoin her mother's side in the grim trappings of mourning that seem to age her in a stroke. Through Beatrice we are able to emphathise with the grief that overcame Victoria, coupled with the loneliness of widowhood that made her a slave to selfishness.
Rodirigues and Brooks-Daw deliver breathtakingly three-dimensional performances that succeed in softening our views of Victoria as a mother, wife, lover and queen. This is not a production necessarily aimed at the Sunday night family audiences who avidly tune into the hit ITV series, this is an ambitious dance biopic for dedicated history and dance lovers looking for a poetical masterpiece that truly stirs the soul.
Northern Ballet's Victoria at Sadlers Wells until Saturday 30th March 2019 before continuing the UK world premiere tour at Leicester, Edinburgh, Milton Keynes, Cardiff and Belfast. Running time approximately 2 hours 10 minutes. For more information and tickets please visit the website.