Northern Ballet is a company that is characterised not only by its dancers' athleticism and technique but by their acting skills, too. It's an attribute that has made them formidable story-tellers and so the revival of David Nixon's The Great Gatsby at Sadler's Wells is a delight and it's still as fresh as, well, a Daisy.
It is no mean feat to turn such a complex novel as F Scott Fitzgerald's 1925 masterpiece into dance. For a start, there's the voice problem. Daisy's voice is a repeated theme in the book – it's a siren song, thrilling and melodic, a murmur full of money. Then there are the large cast of characters, repeated changes of scene, the displays of wealth, the crucial fast cars.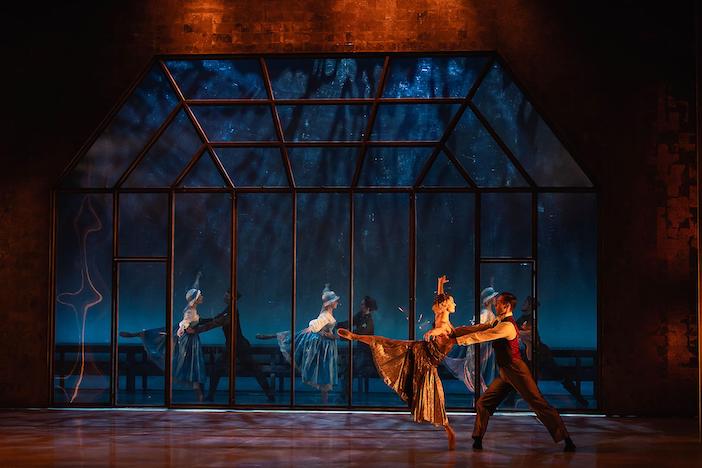 None of this presents a problem to Nixon who has created instantly recognisable characters and painted the relationships between them so minutely in his thrilling choreography that, even if you've never read the book (and really you should), you can easily grasp the nuances.
Dominique Larose is a luminous Daisy Buchanan ­– fickle, fragile and the love of Jay Gatsby's life. As Gatsby, Joseph Taylor is suitably mysterious (gangsters in fedoras hint at the origin of his wealth) and it is the doppelgangers of their youth (Rachael Gillespie and Harris Beattie) who portray the strength of their young love. This all turns to ashes in the Great War from which Gatsby returns to find Daisy married to the brutally possessive Tom Buchanan (danced with simmering fury by Gavin McCaig).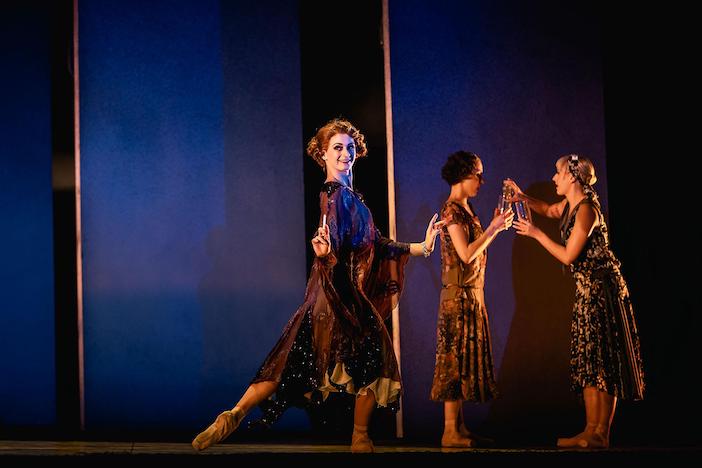 Into this already heady mix is thrown Myrtle Wilson, Tom's mistress (an impossibly slinky Helen Bogatch) and her husband. George Liang plays the cuckolded garage mechanic with extraordinary emotional intelligence and athleticism – he can even make dancing with a tyre look good.
Add to this parties with en pointe Charlestons and tangos, gorgeous 1920s costumes, an eclectic score from Richard Rodney Bennett and beautifully moody lighting and you have a real hit. There are some quite breath-taking moments: the minute of stillness when the lovers meet after all those years; the party in New York culminating in a frustrated Tom punching Myrtle; an extraordinary trio when Daisy repeatedly flies through the air between her cousin Nick and Gatsby. This is very much a company show with shady gangsters, rushing New Yorkers, troupes of servants and wildly Charlestoning partygoers. A night of brio and, despite the dark ending, fun.
The Great Gatsby runs at Sadlers' Wells until 20 May. For more information, and for tickets, please visit www.sadlerswells.com.
Photos by Emily Nuttal. Header photos by Johan Persson.