Tiler Peck may not be a household name in the UK but she's as famous as Darcey Bussell in the New York dance world. A principal dancer with New York City Ballet since 2009, she is renowned not just as a dazzling ballerina but one who can turn her hand (or feet) to any style. And, currently, that is a skill that's indisputably on display at Sadler's Wells.
The chances are that, if you have heard of her, it might be through her online "Turn it out with Tiler" ballet class that helped get some 15,000 people through lockdown. And that wasn't all she did – just a few weeks into the pandemic she contacted the renowned choreographer William Forsythe. She had admired his work since she was a teenager but had barely met him. Nevertheless, she sent him a text and the next day they began their collaboration on The Barre Project, a piece that garnered rave reviews as a film in lockdown. Simply put, this is a homage to the nuts and bolts of dance – daily practice at the barre. Forsythe and Peck, alongside dancers Lex Ishimoto, Brooklyn Mack and Roman Meija, take these basics to dizzying heights. Now, in its first live European performance, it is the grande finale of the evening at Sadler's Wells.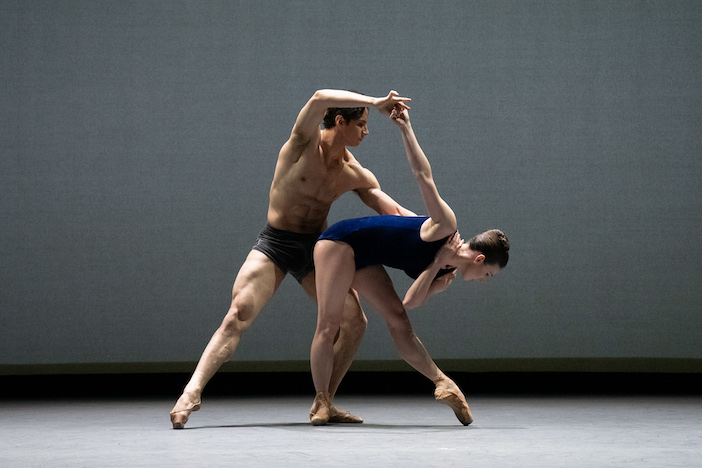 Peck herself is simply dazzling. She is almost superhuman in terms of her precision, strength and speed but it is her musicality that most defines her. Clearly, her skills as a ballerina are long recognised but she has the natural nuances of jazz in her bones and – most surprising of all – it turns out tap comes into her repertoire, too. For me, the best part of the evening was Time Spell. Choreographed by tap virtuoso Michelle Dorrance and with plenty of collaboration and improvisation with the dancers, the music was provided by Aaron Marcellus Sanders and Penelope Wendlandt.
They are, in themselves, the entire score (voice and percussion via hand claps and foot stomps) and are both not only supremely gifted vocalists, they are part of the dance company. So they join in the action, too. Wendlandt, it turns out, is also a composer and was a former member of STOMP while Sanders is a dancer and actor, too. Michelle Dorrance is part of the company, too, and gives a tap masterclass that interweaves with every kind of dance style on a wild and joyous ride.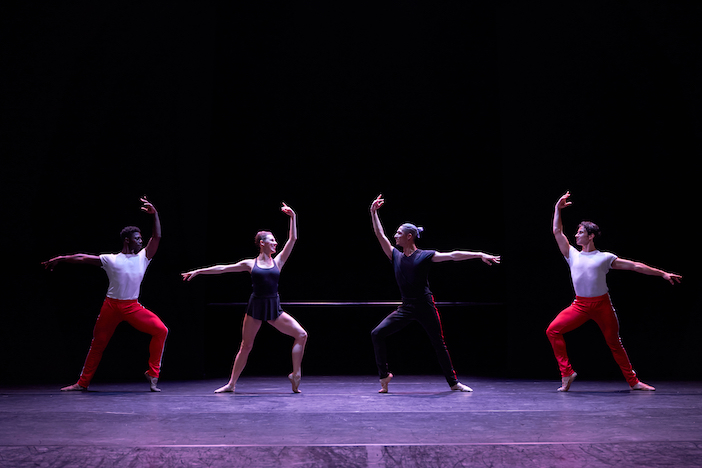 The first two pieces are a speedy and intense duet for Tiler and Roman Mejia (also NYCB) by Alonzo King, Swift Arrow and Thousandth Orange choreographed by Tiler with music by Caroline Shaw. This is performed onstage by the quartet of Sophia Poranova (violin), Max Mandel (viola), Adrian Bradbury (cello) and Shu-Wei Tseng (piano). It may be hard to believe now but, when Tiler choreographed the piece in 2019 she was very badly injured and had been told she may never be able to dance again. So, for the first time, she was choreographing on other dancers rather than herself and she produced a work that celebrates perfect classical lines, contemporary inflexions, arresting tableaux: the purest of pure dance.
This is a sadly fleeting visit from Tiler and her friends. The final performance is Saturday 11 March but this is one night of joyful dance you really should try to see.
Turn It Out is currently running at Sadlers Wells, until Saturday 11th March. For more information, and for bookings, please visit www.sadlerswells.com.