We've been waiting a long time for a film about Alfred Hitchcock, so it's fitting that someone of Anthony Hopkins' stature should be cast as the great auteur. Focussing on the production of Psycho (1960), Hitchcock's most successful film that revolutionised the horror genre and became the first ever 'slasher' movie, Hitchcock charts the trials and tribulations of the film's production from inception through to release, weaving in a sub-plot about Hitchcock's relationship with his wife Alma and the rumours surrounding his fixation with his leading ladies.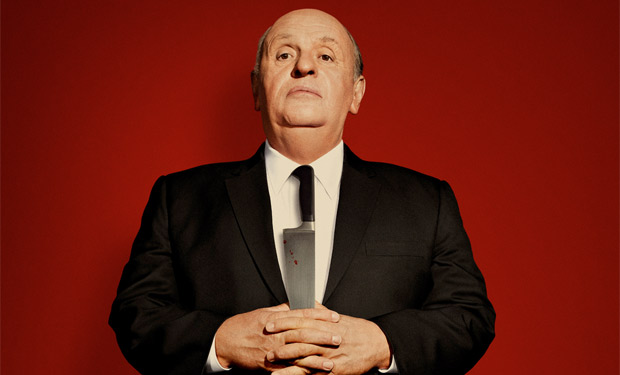 Hopkins excels in his role as the eccentric cinematic genius, embracing Hitchcock's postures and his characteristic dialogue. The script features a healthy balance of humour and poignant scenes of a man struggling with the weight of producing yet another successful film while his relationship with a supportive wife hits a rocky period. Helen Mirren, in her first onscreen collaboration with Hopkins, also puts in a solid performance as Alma Hitchcock, a lady living in the shadow of her husband despite her crucial assistance during his career, a point the film dwells upon throughout the story.
Director Sacha Gervasi plays with narrative conventions, having Hitchcock speak directly to the audience at various intervals as a parody of the Alfred Hitchcock Presents television series, in addition to dream sequences featuring serial killer Ed Gein – the inspiration behind Norman Bates – as Hitchcock's paranoid alter-ego. Gervasi avoids the obvious pitfalls of trying to make a Hitchcock-esque film about Hitchcock, even removing his own cameo from the final cut after deciding that it was too pretentious, stating in a recent interview that "Hitchcock always had one but I'm not Alfred Hitchcock".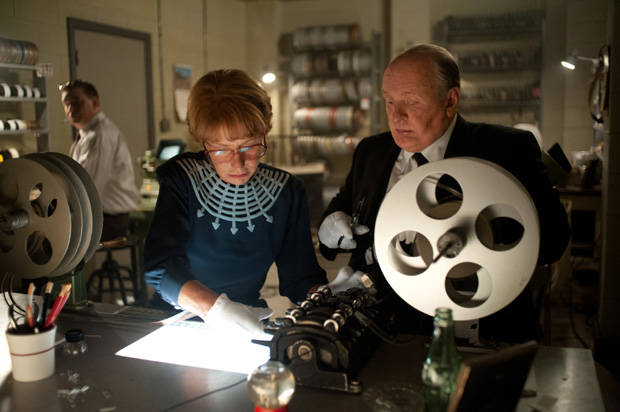 Oscar-nominated for Best Make-up and Hairstyling, having already lost out to Les Misérables in the same category at this year's BAFTAs, Hitchcock may not be an award-reaping production (surprisingly Hitchcock himself never won an Academy Award for Best Director), but it's a solid and enjoyable portrayal of arguably the most influential filmmaker in cinematic history. Hitchcock once said, "A good film is when the price of the dinner, the theatre admission and the babysitter were worth it." This film was certainly worth 98 minutes of my time.
Read our reviews of the 85th Annual Academy Awards nominated films Django Unchained, Argo and Les Misérables.
UPDATE: And the winners were:
Best Picture: Argo (Grant Heslov, Ben Affleck, George Clooney)
Best Actor in a Leading Role: Daniel Day-Lewis (Lincoln)
Best Actress in a Leading Role: Jennifer Lawrence (Silver Linings Playbook)
Best Director: Ang Lee (Life of Pi)
For details of winners in the other categories, visit the official Oscar's website.