In case you hadn't noticed, it's festival season. You can't miss it, really; there are ads galore in newspapers, on billboards, all over the internet, and promoted on every media in Christendom (and even media that hasn't been invented it seems). They're so ubiquitous that if you haven't booked your place at one, fearful of missing out, you at least have to understand which they are to hold your own in conversation.
Well, stop. Take a breath. Put the tent back in the loft. Let's take this at a more sensible, measured and altogether more satisfying pace. Once the summer mania is over there is one festival that is an antidote to the polyphony that emanates from every uncultivated field in England. It's set on the banks of the Thames in a town synonymous with our riverside culture – read 'rowing' – and steeped in home counties' heritage. It's about books and their authors, from bestsellers to biographies and everything in between. Now in its seventh year it is, of course, the Henley Literary Festival.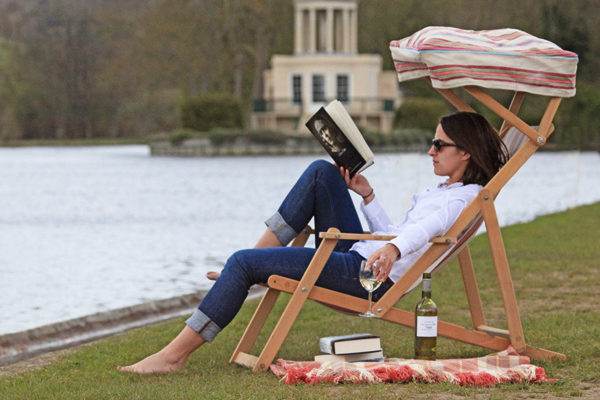 While not as well-known as Edinburgh nor as prestigious (arguably) as Hay, it has nevertheless established a reputation to stand with the best of them in the few short years of its existence, attracting household names and budding beginners in equal measure and drawing a rich and diverse cultural tide. "It is not just about the established names," says Festival Director Sue Ryan, "but the sheer range of stories being told; there are the two best-reviewed debut novelists of the year, the man who organised the Queen Mother's 100th birthday, JFK's official photographer whose negatives were destroyed in the World Trade Centre, and the unauthorised biography of a world-famous elephant." And that's just for starters.
From Irvine Welsh to Ann Widdecombe, Miles Jupp to Max Hastings, Giles Coren to the Countess of Carnarvon, historians, politicians, comedians, Olympians and Boris Johnson's sister, this year's line-up would even get Will Self breaking into a smile. (No, he's not coming. More's the pity.)
With over a hundred events, panels, interviews and readings across ten venues around the town, here is but the cherry on top of the trifle to whet your appetite:
Dazzling Debuts: Gill Hornby and Sathnam Sanghera
Gill and Sathnam have produced two of the most-anticipated debut novels of the year. As wife of Robert Harris, sister of Nick Hornby and a respected journalist in her own right it was almost inevitable Gill Hornby would write a novel. The Hive is witty, waspish and wry and the critics loved it. Sathnam's first, Marriage Material, is an ingenious reimagining of Arnold Bennett's The Old Wives' Tale and follows his acclaimed memoir The Boy with the Top Knot. Hear them both talk about what inspired them to take up fiction.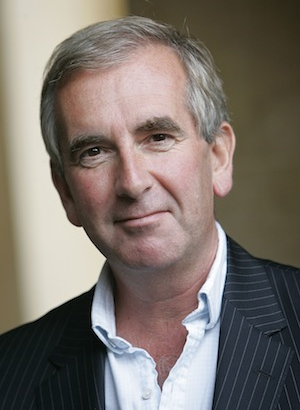 Robert Harris with Paul Greengrass
With 10 million books sold to date the master story-teller comes to Henley just as his new novel is published. Harris's subject is the controversial trial of army officer Alfred Dreyfuss, stripped of his rank and deported to Devil's Island during his infamous trial for treason in Paris in 1895. Harris is joined by Paul Greengrass, director of the Bourne films, soon to put the book on the screen.
Major Sir Michael Parker: Royal Showman
For nearly 50 years Sir Michael organised Britain's big Royal events, from weddings to ship launches to military tattoos. The title of his book recalls when things didn't go to plan during the Silver Jubilee celebrations. 'Your Majesty', he said to the monarch, 'I'm afraid it's all going terribly wrong'. Her face lit up, 'Oh, good,' she said, 'What fun!' Charged with witty, often alarming, anecdotes an evening with Sir Michael should be an event to remember.
Simon Thurley: Building History
The outspoken and ebullient chief executive of English Heritage is a man well-qualified to tell the fascinating story of the development of architecture from Norman castles to skyscrapers and, perhaps more insightfully, the evolution of Britain's buildings from Saxon to Edwardian times and how they have been saved for us to enjoy.
High Summer: Sophie Campbell and Fiona Walker
In another great mix of fact and fiction, Telegraph columnist Sophie Campbell joins best-selling novelist Fiona Walker to examine the range of events that sum up the 'season', that collection of sporting and cultural events – including Henley's own Regatta – that make up the British summer. Complimenting this social whirl, what better event than a summer wedding? In this case it's Iris Devonshire's nuptials in Fiona's new novel.
Barry and Bob Cryer
British comedy institution Barry Cryer makes his first appearance at the festival with his son, Bob, a chip off the old belly laugh block. Mrs Hudson's Diaries takes a look at the lesser known characters that came and went through that famous address, 221B Baker Street. Sherlock Holmes funny? You'd better believe it.
Henry Hitchings: Sorry! The English and Their Manners
What a rich field for investigation. Manners; how have they changed? How do we learn them? And why are they so important? Hitchings has delved deep to uncover the history of manners and what obsesses us so about them. Far from being a guide as to what we should do, this is more an insight into why we do it. It would be rude to miss it.
Travel Writing: What Next?
An intriguing panel for fans of the Arb. If you love travel, where do you go for information? With glossy magazines, books and newspaper supplements now competing with blogs and websites for our attention, what next for the world of travel in text? Award-winning Mail on Sunday travel editor Frank Barrett talks to travel writer Tom Chesshyre and journalist Chris Leadbeater.
Giles Coren: How To Eat Out
It's a gruelling, thankless task but someone's got to do it. The life of a restaurant critic is plagued by indecision and heartburn. Who are we kidding? It's one of the most enviable jobs in the world, surely. But to make it interesting and entertaining for us readers and diners, that's the challenge. And Coren has mastered it. From high tea to haute cuisine here he shares his knowledge – and his chips – to give us an insight into how to get the best out of your next meal out.
Henley Literary Festival runs from Friday 30th September to Friday 6th October 2013. The full programme is available to download here – for more information and to book tickets, visit the website. Tickets are now on general sale.
The Arbuturian will be previewing more highlights of the festival in the coming weeks, showcasing extracts and reader offers, and we've even been asked to sponsor one of their headline events, Giles Coren talking about his new book How To Eat Out. How appropriate. We'll keep you posted…