Were the Sixties a more innocent time? On the surface of it, you might think so as this story begins: a young man, Otis Williams, gets into a touch of trouble with the law, then decides instead that, not only will he go straight, but that music is going to be his life. Thus begins the story of the Temptations, the band that Billboard magazine recently named the #1 R&B band of all time.
Thereafter, Ain't Too Proud takes you on a rollercoaster ride of struggles and triumphs, disasters and tragedies via a songbook that everyone is going to know: My Girl, Since I Lost my Baby, If You Don't Know Me By Now, I'm Gonna Make You Love Me, Just My Imagination, Papa was a Rollin' Stone, Get Ready, What Becomes of the Brokenhearted…see what I mean?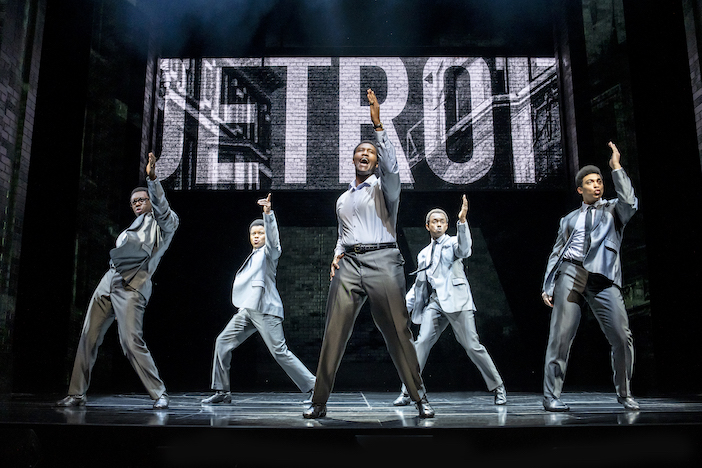 And this is what this show is all about. These are great big songs and the performers more than do them justice – it's a big cast, too, full of not just great singers, but great movers too. "Moves" were key as Otis (Sifiso Mazibuko is a wonderfully engaging performer) points out and there are splits and knee slides galore, even a unique Temptations' Walk (hats off to choreographer Sergio Trujillo). There are slick suits, wise cracks and plenty of sass – and from the audience whoops of joy throughout. This is as upbeat a show as you're going to get. And yet…
Behind the action, there are projections of the band's tour dates but also the history of the Sixties. There are the assassinations of Martin Luther King, President Kennedy, Malcolm X and, closer to home, the band's own gigs in the southern states where their bus is shot at and the local headlines feature the N-word. Not so innocent times, then. And, of course, there's the holy grail of making the "crossover" out of Tamla Motown and into the mainstream (aka white) music scene.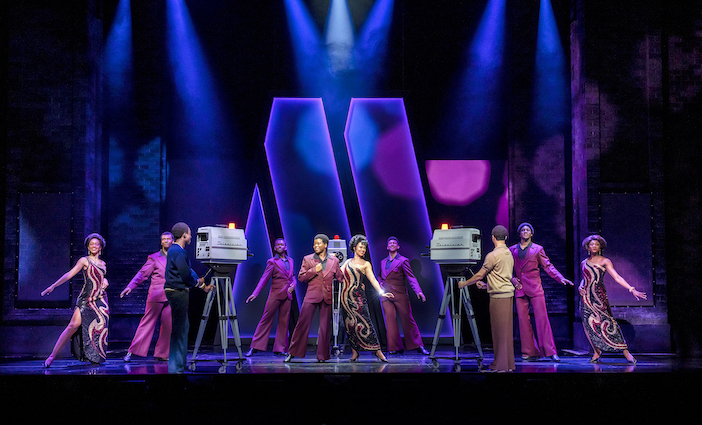 This, of course, they did – but at some cost. There was rivalry within the five founding members and plenty of disagreements and arguments. The original five lost their first member in 1964 when Al Bryant was replaced by David Ruffin (Tosh Wanogho-Maud going for the full diva) and he alongside Otis Williams, Melvin Franklin (a finely drawn performance from Cameron Bernard Jones), Paul Williams (an explosive Kyle Cox) and Eddie Kendricks (a sweet-voiced Mitchell Zhangazha) brought into being the "Classic Five Era".
More changes were to follow – there have, after all, been 27 Temptations so far. Some were caused by disagreements between band members but there were, too, all the pitfalls of the music business of the time – drugs, drink, breakdowns, suicide, family break-up. Sometimes it's hard to square those upbeat songs with the tragedies taking place inside the band.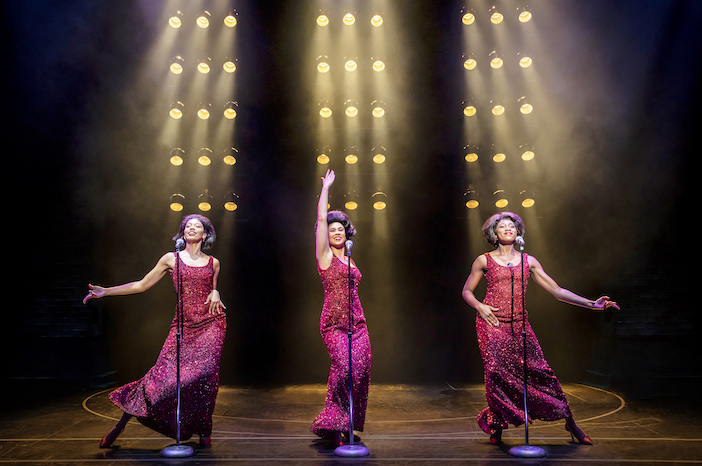 The Temptations were, of course, Tamla Motown's heart and soul. But they weren't alone and you get "guest appearances" in the show from the likes of the Supremes (with Holly Liburd as a convincing Diana Ross and Sadie-Jean Shirley as a sassy Mary Wilson) not to mention Smokey Robinson (Ryan Carter) who was, for a while, the Temptations' producer.
They are all, though, there to sing and the music is what it's all about here. The band is spectacular but, oddly, you don't see the musicians till the final curtain call when the back curtain lifts and there they all are. They and the whole cast got a standing ovation. It was well deserved.
Ain't Too Proud – The Life and Times of The Temptations is on now at the Prince Edward Theatre. For more information, performance schedule, and to book tickets, please visit www.princeedwardtheatre.com.
Photos by Johan Persson