As the Opera Holland Park season comes to a close, the big tent in the park has had its highs and lows – not least in terms of the weather this year, from a freezing June to a blistering July. It ends on its highest note yet, though, with an evening of pure delight that combines two very different operas.
First up is Ermanno Wolf-Ferrari's Il Segreto di Susanna, as light as a soufflé, in this new production by John Wilkie. Takis' designs (pink suits, purple lampshades) are perfect for the dolce vita lifestyle of this newly married couple who share their home with a couple of maids and Sante, the manservant. These three parts are non-singing but speak volumes – especially John Savournin as Sante who silently but efficiently organises the lives of his master and mistress towards the inevitable happy ending.
The secret of the title is smoking. This terrible vice (the opera was written in 1909) belongs to the mistress, Countess Susanna. Married just a month, she has managed to conceal her habit from her husband but, when he comes home and smells tobacco in the air, he assumes the worst. His wife has a (smoking) lover. Misunderstandings ensue followed by what is surely one of the best blazing rows in opera.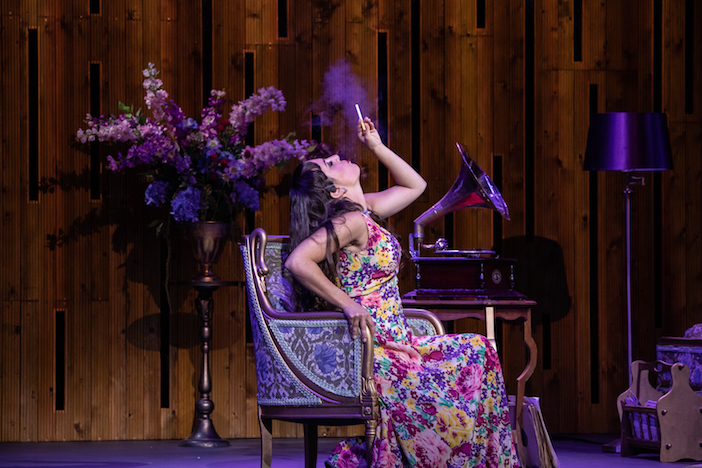 As Count Gil, Richard Burkhard was in fine voice as well as a comic treat. As his wife, Clare Presland gave a wonderfully sultry performance, especially in her paean to the seductive joys of smoking (complete with accompanying solo flute and a certain similarity to Debussy's L'apres Midi d'un Faune – another character with a secret passion!). From its sparkling overture to its always lyrical arias, under conductor John Andrews the OHP orchestra played this lovely spirited music beautifully – 45 minutes of sheer delight.
The second opera, Tchaikovsky's Iolanta, also has a secret at its heart – blindness. Based on the play, King Rene's Daughter by the Danish writer, Henrik Hertz, it is, at heart, a fairy story. This was a genre that Tchaikovsky (think of his ballets Swan Lake, The Nutcracker, Sleeping Beauty) understood deeply, so it was a natural subject for him to turn into opera. The story is a curious one. King Rene has a daughter, Iolanta, who has been blind since birth. So she will never feel sad about her fate, her father constructs a life in which she will never know that she is different – or even that she is blind. Iolanta lives in a secluded garden, surrounded by servants sworn to secrecy and where intruders are shot.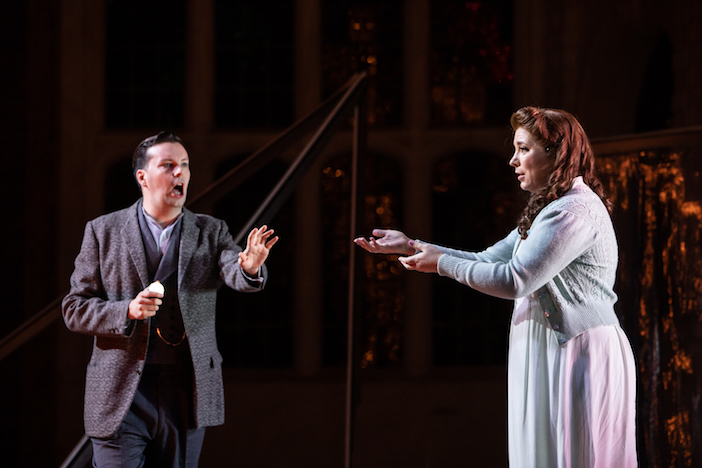 However, the spell is inevitably going to be broken. Robert, Duke of Burgundy (who happens to have been engaged to Iolanta as a child though he has never seen her) with his friend Count Vaudemont lose their way in the forest and find themselves in Iolanta's garden. They come upon the sleeping Iolanta and Robert, fearing witchcraft, leaves to get help while his friend stays, enchanted by her. Vaudemont gradually realises she is blind and explains to her what this means. Of course, they fall in love.
When her father finds them he is furious – especially as he has brought with him a famous doctor, Ibn-Hakia. The doctor has already displeased the king by telling him that Iolanta cannot be cured without understanding her condition. When the king threatens to have the Count killed if Iolanta is not cured, she bravely agrees to undergo the treatment. Not only does it work and the lovers receive the king's blessing, Duke Robert turns up again and doesn't mind his friend marrying his fiancé as he's in love with somebody else. So that's all right then.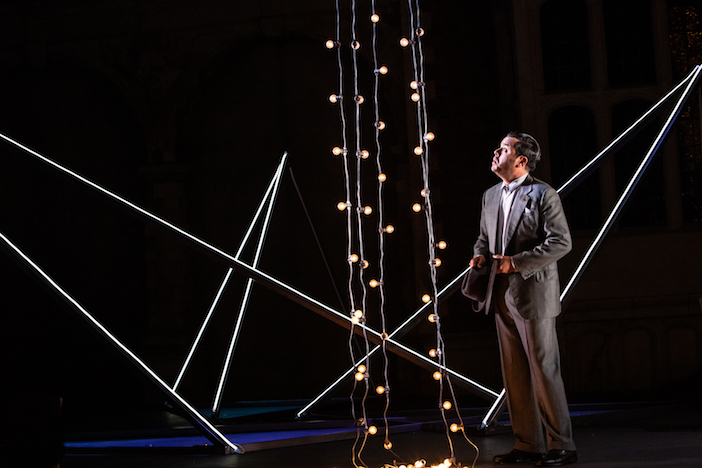 So the story may be a slight one but Iolanta makes a truly wonderful opera. This music is surely some of the best Tchaikovsky wrote, powerful and romantic, and beautifully played by the orchestra under Sian Edwards. The cast is a stunner. David Butt Philip as the hero Count Vaudemont is thrilling, ardent and totally convincing as the fairytale lover. The king, Mikhail Svetlov, is a true Russian bass and brings real warmth to a character who has been misguided though always with the best intentions. Natalya Romaniw is a passionate Iolanta, with a strong lyrical voice, utterly heartwarming in the journey that takes her literally from darkness into light.
So, two operas, two conductors, two casts and one superb evening. Look no further for the perfect summer's evening.
Il Segreto di Susanna and Iolanta are playing on 26 and 30 July and 1 and 3 August 2019. For more information and tickets, visit www.operahollandpark.com. 
Photos by Ali Wright