"When I am an old woman I shall wear purple
With a red hat which doesn't go, and doesn't suit me.
And I shall spend my pension on brandy and summer gloves

And satin sandals, and say we've no money for butter.
I shall sit down on the pavement when I'm tired

And gobble up samples in shops and press alarm bells

And run my stick along the public railings

And make up for the sobriety of my youth.
I shall go out in my slippers in the rain

And pick flowers in other people's gardens

And learn to spit…"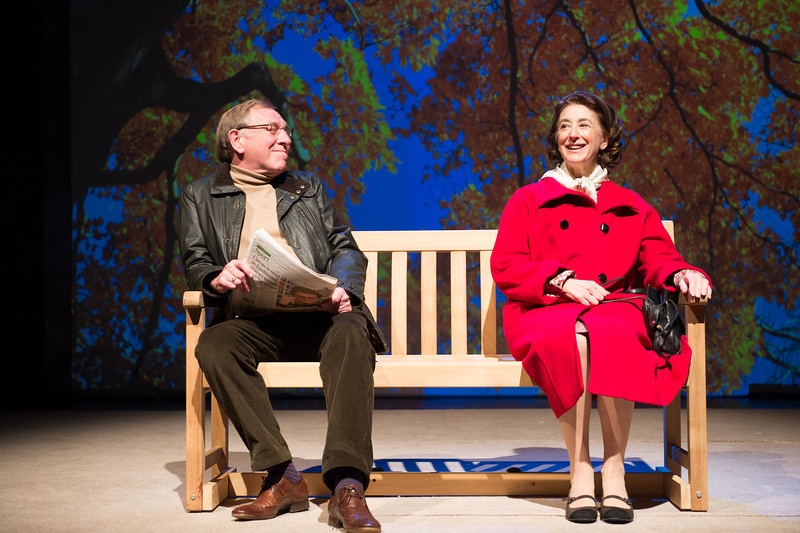 Jenny Joseph's poem has always made growing old disgracefully a tempting prospect. The thought of letting go and acting just as you wish – however ridiculous – after years of towing the line is one of the only things to sustain day-to-day sanity levels. At the Hampstead Theatre, you can currently see Maureen Lipman telling another such tale. Joyce (Lipman) has just lost her husband and the play opens with the family at church, droning out hymns at his funeral. We follow Joyce, her mother Pearl and daughter Fiona as they embark on life without the patriarch and cope with their losses in their own special ways.
What is immediately striking is the microscopically sharp observational ability of writer Sarah Wooley, who manages to incorporate the full spectrum of familial idiosyncrasies by scrutinizing the fraught relationships between three generations at this particularly tense time; three generations with different ideas of how things should be done, what is right, and what each person's part to play is. It can often be hard to tell whether you should laugh or cry but the decision is made for you by the dry and quick-witted exchanges onstage, deftly steered by the small but very well-formed cast.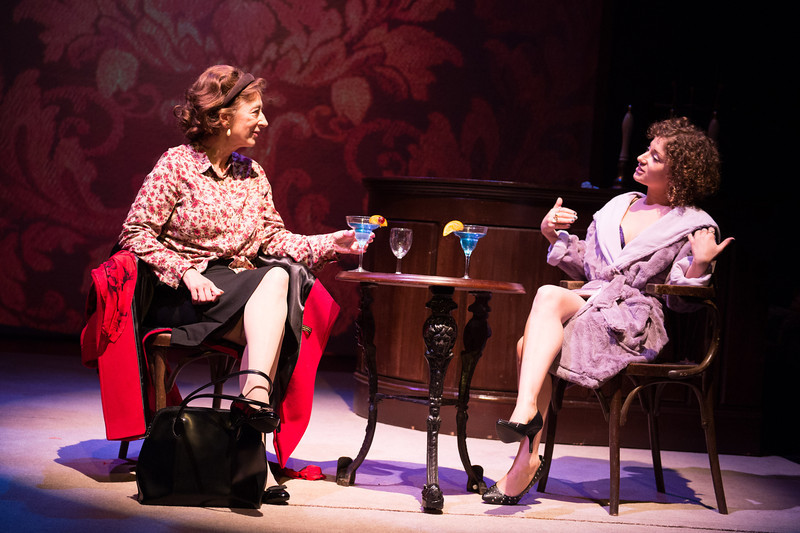 It becomes apparent that Joyce's prim and proper life, though nice and comfortable, wasn't the one she would have chosen for herself. Having lived a model of suburban respectability, her wings are now unclipped and instead of choosing purple like Jenny Joseph, she chooses a bright red coat. She starts hanging out in a pub and makes friends with a stripper and takes herself to the opera, all because she can.
Joyce's liberation is gleeful to behold, until her mother's disapproval and daughter's resentment kick in. This is where the extent of familial obligations comes into question – how far we are duty-bound to our relatives in terms of time, effort, money and emotional support, and whether we should expect any of this to be reciprocated. Since it is easy to relate to so many of the situations that arise, it is difficult to work out whose side you want to or should be on and this gets the play under your skin, making it impossible to decide what you think the characters should do instead. The air was full of mutterings as people left their seats, debating whether they would have made the same choice as Joyce at the end.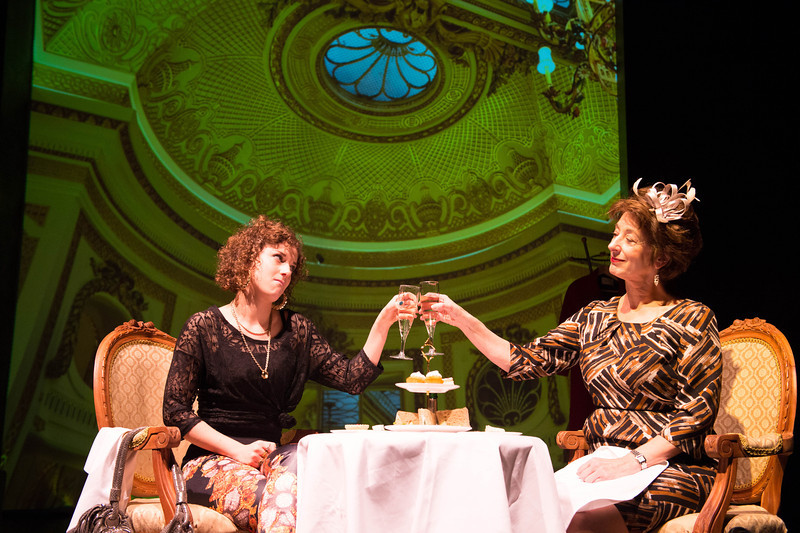 Maureen Lipman doesn't actually speak for quite a while, maintaining a brooding silence whilst Helen Ryan and Tracy-Ann Oberman initially hold fort as two indomitable sides of rather a fearsome female triad. Of the two male actors in the production, one plays a variety of bit-parts ranging from an abusive pub-goer to a butler at The Ritz, and the other is a hopeless and penniless musician with alcoholic tendencies. So you get something nearing girl power but in a much more complicated form.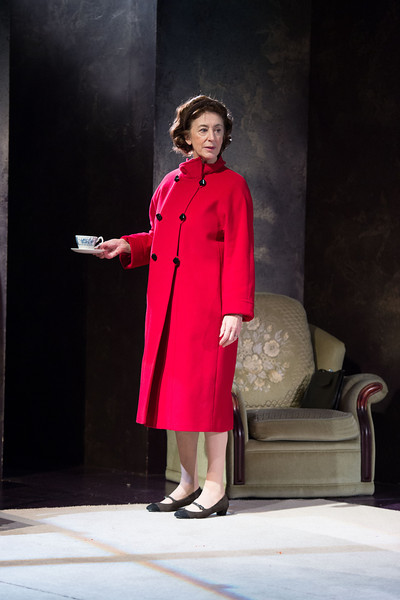 Lipman is curiously absorbing as the softly-spoken, seemingly absent-minded Joyce, sporting a parochial lilt to her voice that makes her sound far more dull than she actually is. It is hard not to be endeared to the character and you wouldn't begrudge her these adventures – even when she chokes on a fag (something I never thought I would see Maureen Lipman do) or downs Blue Lagoons in a seedy pub.
Joyce's new pal Candy (the stripper) is played by the exuberant Nadia Clifford, whose London accent is questionable at odd moments but made up for by the sheer energy of her presence. She brings a breath of fresh air to counter the darkening troubles of the family and is a young actress that I sincerely hope we see more of. Tracy-Ann Oberman has her work cut out for her as the exhausted Fiona, pregnant with her third child and lumbered with a useless husband who can't hold down a job or face up to the gravity of their financial situation. Her materialistic and greedy sides make Fiona a tricky one to fathom but Oberman blends each facet of the personality, using her husky voice and gift for sarcasm both to swipe and amuse.
The simple set design has the furniture on some sort of pulley or string concoction so that it is pulled on and off the stage when needed (quite a novelty) and the bizarre collection of lampshades overhead descends one at a time to mark each particular location. There's something very humorous about the whole thing, as though it doesn't take itself too seriously despite the somber notes in the content. The number of small scenes of which Old Money is comprised would perhaps make it rather a good television drama, though you might miss being able to watch each actor's modest yet wry and witty reactions, which always give you plenty to look at onstage.
Hampstead Theatre has done rather well in recent months, with two of its productions (Chariots of Fire and The Judas Kiss) flying the nest to take on the West End in impressive style, and Old Money could well follow a similar track though it won't knock your socks off in the same way. It is beautifully acted, extraordinarily perceptive and will stay with you long after the curtain falls. See if you can decide what you would have done…
Old Money at Hampstead Theatre, Eton Avenue, Swiss Cottage, London, NW3 3 EU until Saturday 12th January 2013. Tickets from £15-£29. Running time approximately 2 hours including a 20 minute interval. For more information and tickets visit the website.