Receiving its UK premiere at Theatre Royal Bath this week, and hoping to transfer (via Vespa) to the West End, if you're a fan of the classic 1953 Billy Wilder film Roman Holiday starring Audrey Hepburn and Gregory Peck, you'll either be delighted or dubious about the new musical based on the multi-Academy Award winning romantic comedy.
Directed by double Olivier Award winner and Tony Award nominee Jeremy Sams (Noises Off) this highly anticipated Theatre Royal Productions (by arrangement of Paul Blake and BFI Productions) has been adapted for the stage by Blake and Kirsten Guenther (co-writers of the stage version of Irving Berlin's White Christmas) featuring a 'jukebox' of Cole Porter hits including 'You Do Something To Me' and 'Just One Of Those Things'.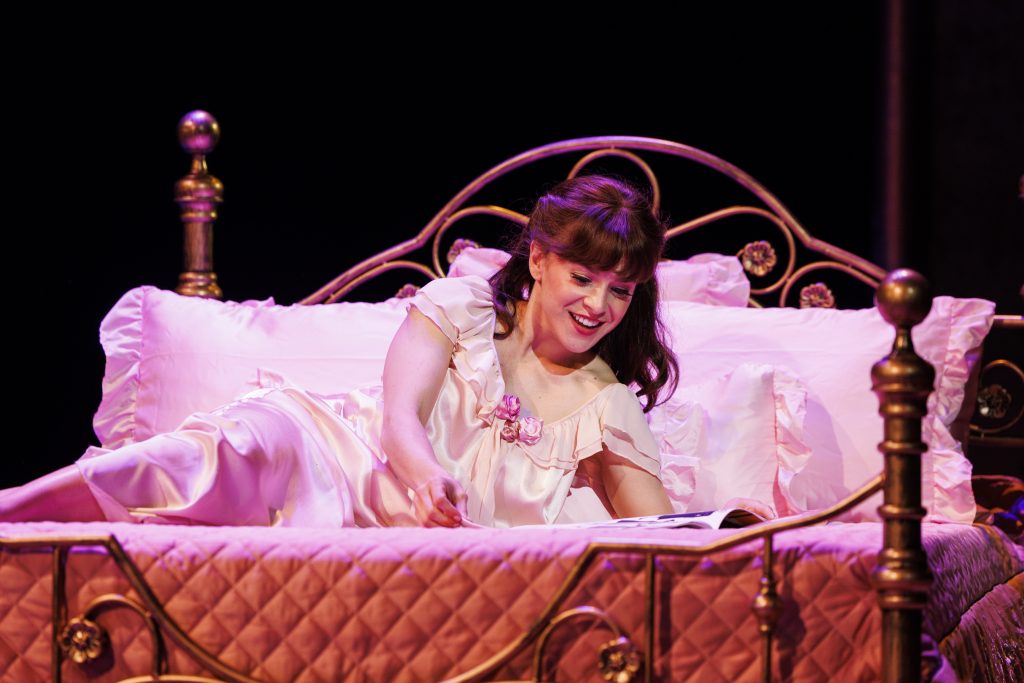 The Cole Porter songs are performed with a live orchestra and large ensemble cast under the musical direction of Steve Ridley, but the tone is very much musical theatre rather than a homage to the vintage-sounding melodies I was expecting. Doubtless the younger members of the audience have never even heard of Cole Porter, far less the original hits that are barely recognisable here and which have a monotonous feel despite the excellent vocals from the main leads and ensemble.
Another issue is that the non-specific lyrics, whilst having been carefully selected, have so obviously nothing to do with the storyline that there is an irritating disconnect – a major issue when it comes to staging a musical. If they had opted for a more atmospheric note, or works by other performers of the 1950s that might have been heard in Rome at the time, they might have pulled it off. Sadly, not having an original score and lyrics just feels lazy and will almost certainly seal the fate of this production.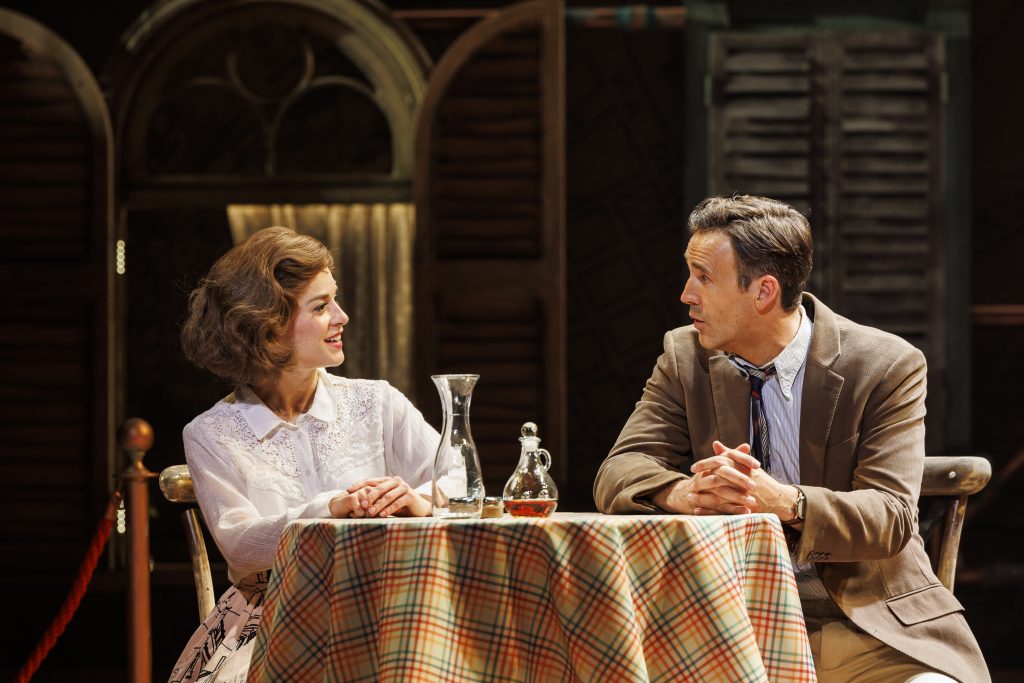 The reverse-Cinderella-esque film, first released 70 years ago, turned Audrey Hepburn into an overnight international star and landed the actress an Academy Award for Best Actress as the runaway Princess Ann, making it a daunting role for any performer stepping into her shoes. Yet the petite and suitably poised Rebecca Collingwood brings Ann to life with abundant charm and humour opposite Michael D. Xavier's charismatic take on Gregory Peck's Joe, the American journalist who discovers the missing royal and shows her the sights of the Italian capital which she is frustrated to have missed during her official royal tour and tedious diary of engagements.
In a local café Ann and Joe meet the warm-hearted singer Francesca played by Tania Mathurin (a character especially designed for the show) who encourages the champagne-sipping 'Anya' to let her hair down and take time out for herself. When Joe's photographer colleague Irving (Adrian Der Gregorian) turns up and recognises the princess, Joe tasks him with secretly photographing her off-duty, with a view to selling the story to the newspaper they work for and whose editor Hennessy (Tim Frances) has promised a $5,000 pay cheque for an exclusive interview with accompanying shots. Joe and Irving keep up the pretence of not knowing the real identity of the mysterious 'Anya', who claims to have escaped from her college and delights in wearing pyjamas, eating her first slice of real Italian pizza, racing through the chaotic city on the Vespa and having her hair cut in the latest fashionable bob, and there are comic moments aplenty as the trio explore the sights.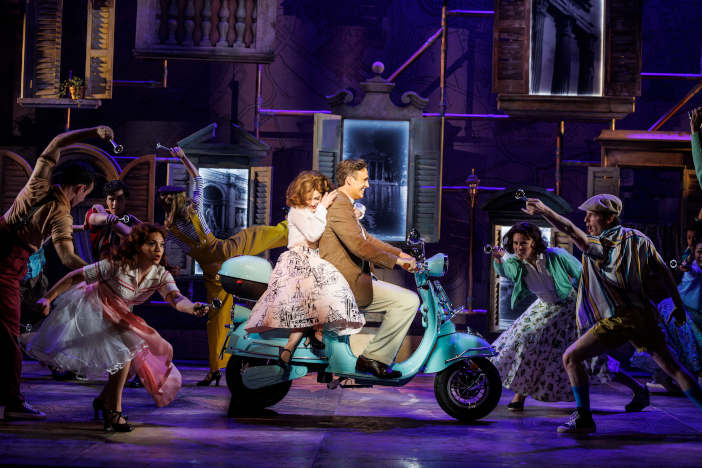 Meanwhile, back at the Colosseum, Princess Ann's entourage, led by her chaperone, the Countess (a convincingly strict Richenda Carey) attempt to keep the story of the princess's disappearance from the press and send out a team of undercover officers to look for her, and which Ann and Joe must evade as they proceed to tour the landmarks on the real on-stage Vespa. Francis O'Connor has attempted to capture the magic of 1950s Rome with a Disney-like array of colourful sets and costume designs, with vibrant choreography by 2023 Olivier Award winner Matt Cole and Jane McMurtie.
Romance inevitably blossoms between Ann and Joe through the course of one eventful day and night, appropriately partnered with Porter's 'Night and Day', when the beautiful princess, having never felt happier on getting her first taste of real life, remembers that the dream will be over all too soon. There are many comic and tender moments between Collingwood and Xavier, who have a believable chemistry, while they skilfully build tension in the second half and remind the audience of the difficulties facing them when Ann must return to the palace to resume her royal duties.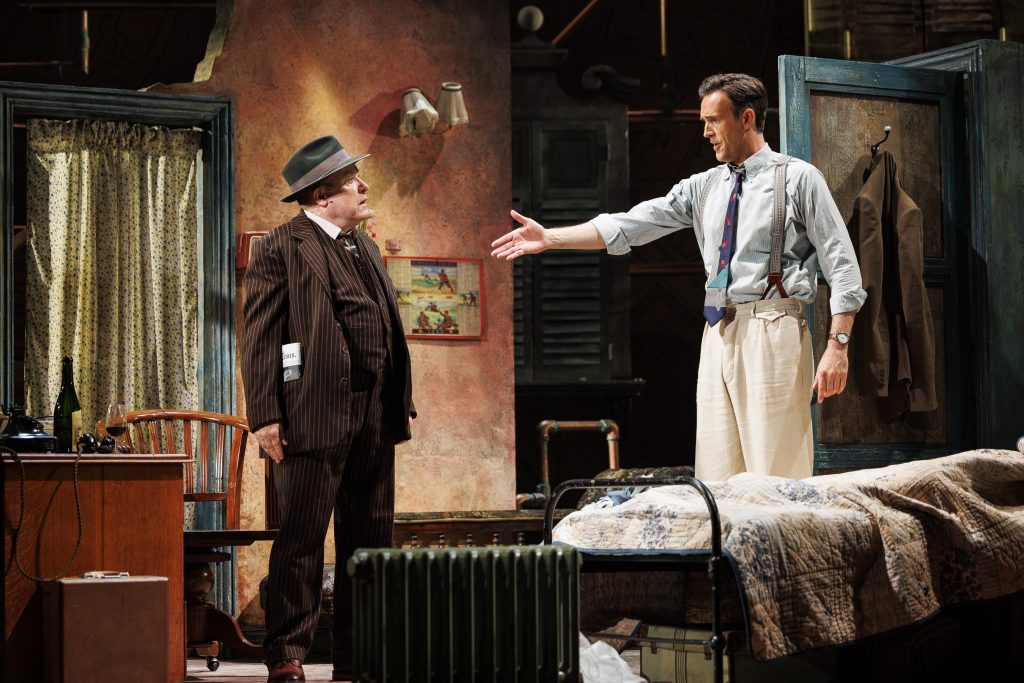 The pace never lets up in what is a summery, feel-good production that will appeal to the 'school's out' brigade, but is guaranteed to divide the younger from the older generation who are likely to go away feeling mildly entertained whilst preferring their Roman Holiday in black and white rather than technicolour, without the gratuitous songs and swing dance routines that transport one to Broadway rather than the Via del Corso.
Roman Holiday at Theatre Royal Bath until 1st July 2023. Running time 2 hours 5 minutes (including interval). For more information and tickets please visit the website.
Photography by Ellie Kurttz