Based on Kazuo Ishiguro's 1989 Booker Prize winning novel of the same name, The Remains of the Day – immortalised by Merchant Ivory in a film adaptation starring Emma Thompson as housekeeper Miss Kenton opposite Anthony Hopkins' Mr Stephens, the ferociously loyal and uptight butler of Darlington Hall – Niamh Cusack and Stephen Boxer tackle making these characters their own in this new Out of Joint production in association with the Oxford Playhouse, currently running at Bristol Old Vic during a UK tour. As with any theatre adaptation following a successful film, the skill is making the audience put aside their memories and see the work anew.
Adapted by Barney Norris with direction by Christopher Haydon, the ensemble of eight, with several actors playing more than one role, makes for a bustling first half, conjuring up all the rigmarole of country house life. With past and present scene shifts occurring alternately, and using only the odd prop, there is a danger of confusing those unfamiliar with the plot. For those of us who admire the book and/or film it's a ravishingly absorbing retelling capturing the nostalgia of pre-World War II England and a people on the brink of irrevocable change, regardless of class.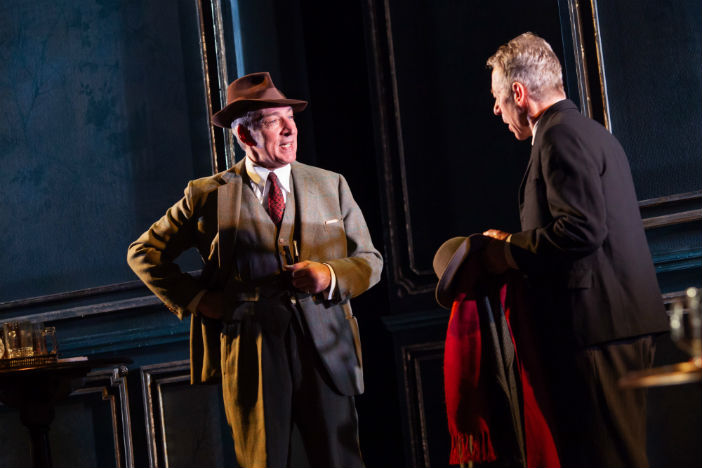 The play opens with heavy projected rain falling upon ornate stucco walls, clearly belonging to a well appointed country house. The rain is symbolic of Stephens' grief. His sense of loss of the golden days of Darlington Hall where he has worked as butler for over thirty years, barely knowing, or wanting to know the world outside those familiar walls. But as age and disillusionment encroaches, Stephens can't help but wonder about the life he might have had.
When we journey back to those golden days we see that below stairs Stephens is a big fish in a small pond, self-assured and in full control of his domain, upstairs, however, he is very much a small specimen, belittled on one occasion by one of his Lordship's illustrious guests who, in questioning Stephens and finding him to be ignorant with regards to several important and timely political questions, attempts to illustrate that the average man should not be entitled to vote or make decisions of any consequence. The audience, naturally relating the point to the recent Brexit referendum, began to snort and chuckle at this.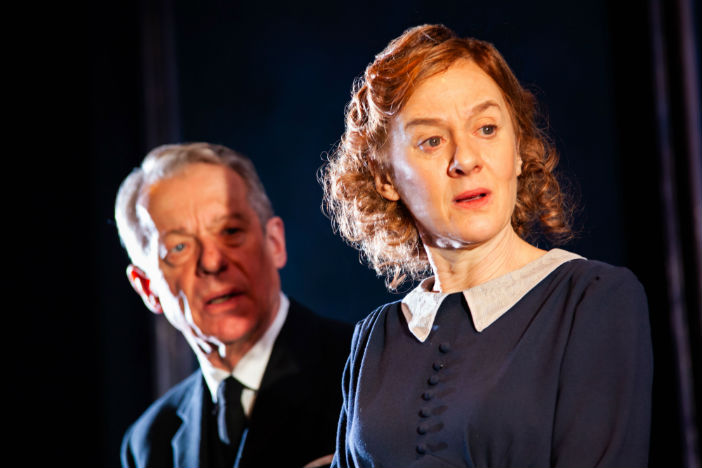 Lord Darlington (Miles Richardson) whose German friend shot himself after becoming bankrupt following the terms of the Versailles treaty, feels it his duty to support the Germans and encourage British politicians to show leniency in the 1930s. Out of his depth and meddling in matters he does not fully understand, he naively sets about arranging international conferences at Darlington Hall with esteemed politicians and diplomats, including the American senator Lewis (Patrick Toomey) who later purchases Darlington Hall, each keen to carry their own agenda over the line. Senator Lewis and Darlington's astute young godson, Reginald (Edward Franklin) views his Lordship's friendship towards Germany as increasingly concerning. Stephens defends his Lordship and his own faithfulness in carrying out orders, when two Jewish maids on the staff are to be sacked for no other reason than their race. Miss Kenton is appalled and threatens to leave the house, but does not, due to cowardice as she later admits.
A tale of unrequited love, pride and misplaced loyalty, the relationship between the feisty, emotional Kenton and the dutiful, repressed Stephens unfolds with intrigue that could do with ramping up. Gradually her presence in the house begins to peel away Stephens' layers, not least when she embarrasses him by discovering that he reads romantic novels in his precious spare time. There is a distinct abruptness in her surprise, for it should be a far more tender scene, with stronger direction and more revelation from Cusack.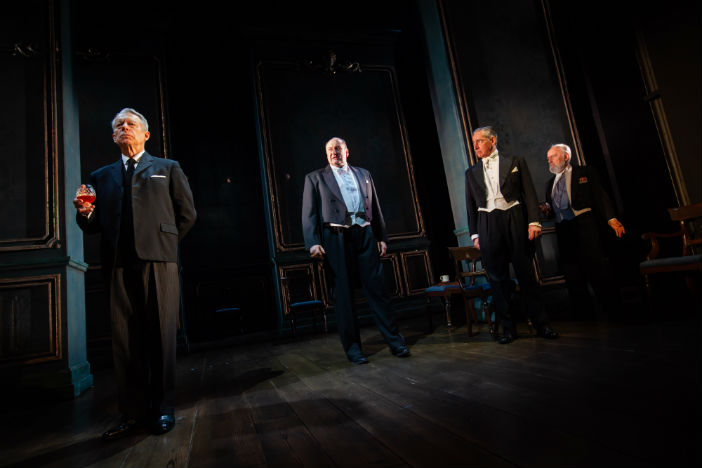 We find Stephens in the present year of 1958, ashamed of his unexpressed love for his late father, Mr Stephens Senior (Pip Doherty) and his foolish loyalty to Lord Darlington as he ventures to the West Country to look up Miss Kenton, who has long since been Mrs Benn. He has kept in touch with the former housekeeper over the years, and gathering that Mrs Benn is unhappy, having separated from her husband, wonders if she would consider returning as Darlington's housekeeper? Or, we wonder, if Stephens will finally offer her the marriage proposal she has always secretly desired.
Spending the night at a public house, Stephens allows the landlady (Sadie Shimmin) and the garrulous punter Morgan (Stephen Critchlow) to wrongly conclude that he is nobility, nor does he correct them when they assume that the Daimler he is borrowing from his wealthy American employer is his own. When the local doctor, Carlisle (also Miles Richardson) escorts him to the nearby garage the next day to fix his broken down car, his humiliation is plain when he is asked straight out if he is a manservant. Awkward questions about his former employer Lord Darlington and his German sympathies, follow. Boxer is convincing throughout, although he and Cusack do not possess a strong chemistry. This has an unfortunate impact on their reunion scene, as it fails to convey the pent up emotion and regret between the pair. Overall the production is highly enjoyable and engaging, it just lacks the true subtlety and essence of The Remains of the Day, a sublime work devoted to the power of the unsaid and unspoken.
The Remains of the Day at Bristol Old Vic until 25th May 2019 before continuing on tour. Running time approximately 2 hours 10 minutes including an interval. For more information and tickets please visit the website.